Check out the other Varieties
Frequently asked questions
How long is the warranty?
All our products come with 1-year warranty from date of purchase. The warranty includes all manufacturing defects and excludes the following; accidental damage, water damage and / or third party repairs without prior approval by us.
What if I change my mind after purchase?
You have 30-Day Money Back Guarantee to return any goods purchased from our site. No questions asked, providing the product is in the same condition and in it's original packaging.
How long will my delivery take?
Our standard free delivery is next working day however certain items may take longer and this would be shown at time of checkout. Regular updates regarding your delivery will be provided and our team is here for when you need them.
Working Days: Monday to Friday (Excluding any holidays)

Does the phone come with a new battery?
We use industry leading software to test all our devices for optimal battery health. Each battery will have minimum of 80% capacity relative to new (in non technical terms the battery is in great condition). For further piece of mind your 1-year warranty covers battery replacements for free in the rare instance you feel the battery is not performing as it should be.
Will the device work with my current SIM card?
Yes. All our devices are factory unlocked and work with all network providers.
What is included in my package?
If you purchase a phone it will include:
-Qwikfone Box
-Wall Plug
-Charging Lead
-Wired Earphones
-Sim Ejector tool
If you purchase an Apple watch or iPad or Macbook ((Wired Earphones or Headphones) and Sim ejector tool are excluded)
-QwikFone Box
-Charger
Will my phone look and work like new?
Yes. Each device goes through stringent refurbishment and quality check process to make sure that you cannot distinguish the refurbished device from a new device. Be assured, it would be a perfect gift for anyone and any occasion.
What does the term 'refurbished phone' mean?
In simpler terms the term 'refurbished phone' means it's a pre-owned handset that has been cleaned, tested and repaired to ensure it is in full working order ready for re-sell.
Why do other sites offer different prices for the same phone?
If you compare our price with some of our competitors you may find the same phone at a cheaper price. However, this is for a device that shows signs of heavy usage, which will most likely have some form of visible dents, scratches and scuffs. We are on a mission to offer you just like new environmentally friendly phones at low prices.
What's in the box?
Charging adaptor
USB charging cable
Headphones
SIM ejector pin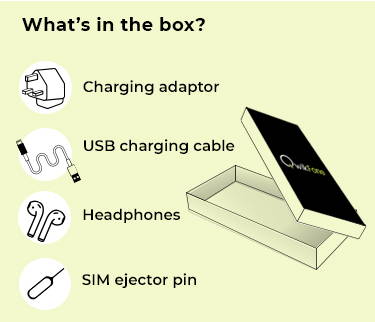 Like-New Samsung Galaxy Note 9 SIM Free Refurbished

Choose your favourite colour of the Samsung Galaxy Note 9 refurbished unlocked by our expert team and pay in interest-free monthly instalments with PayPal Credit or Klarna. All
reconditioned mobile phones UK
come with charger, USB cable, & earphones included and have a 12-month warranty & a 30-day full refund period as guarantees of quality, support, & safe payment on this deal.
Why is this refurbished Galaxy Note9 a good choice?
This deal provides a like-new device with new accessories at the best price you can find in all of the EU.
Included in the price is a selection of benefits that are rarely combined in any other deal:
- 1-year free technical support
- Full refund guarantee, no questions asked
- Free fast shipping
- Monthly instalments, no interest added.
Is it safe to buy a used Galaxy Note9?
Yes, purchasing the used Note9 from professionals is safe as the device is renewed inside and out by experts who guarantee a like-new experience for the hardware and software alike.
Can the Galaxy Note9 Android be upgraded?
The latest Android version that the Galaxy Note9 model gets is Android 10 with One UI 2.5
Is the refurbished Samsung Galaxy Note9 waterproof?
No, neither the new or the refurbished Note9 is waterproof.
Are the refurbished Samsung Note9 accessories included in the warranty?
Yes, defective accessories can be replaced for free within our 1-year warranty. *Accessories are not repaired
When can I return the refurbished Samsung Galaxy Note9?
Within 30-days after your order date of the Samsung unlocked refurbished phones.