An online payment method enabling you to pay over 4 months with 0%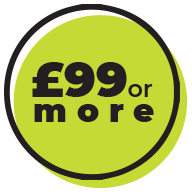 Pay over £99 using PayPal Credit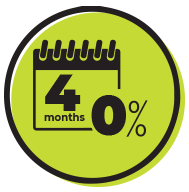 4 months payments 0% interest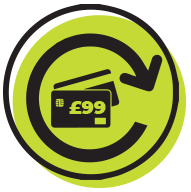 Use this offer over & over again
PayPal is offering a credit option. Use this credit to pay over 4 months for your order with no interest. PayPal Credit account can repeatedly be used for many orders with no limitations. Apply for Paypal Credit account and enjoy monthly instalments for all orders over £99.
How to Use PayPal Credit?
Apply once on the PayPal Credit website & use it as your payment method directly from QwikFone website on checkout.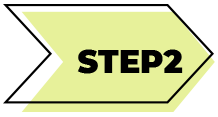 Choose PayPal Credit as your payment method on the Checkout page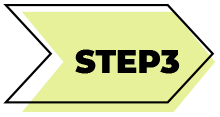 You'll be redirected to PayPal, choose the credit option then proceed
PayPal will request reviewing your order one more time before submitting the order
Frequently asked questions
We're answering all your questions about utilizing PayPal Credit for monthly installments with 0% interest.
Q1. What is PayPal Credit?
An online virtual credit card presented by PayPal to enable you to buy your needs online and pay later.
Q2. How To Apply For PayPal Credit?
Use this link to fill in the short PayPal Credit application. In a few moments, you will get the result of your applications without having to wait.
Q3. How Long To Get Approval For PayPal Credit?
Only a few seconds are required for your application to be processed and you get the result of being approved or not.
Q4. What Is My Credit Limit With PayPal?
There is no one constant number for the PayPal Credit limit. The limit is determined by PayPal based on your PayPal data and the information you provided in the credit application.
Q5. How To Sign Up For PayPal Credit For Business Accounts?
PayPal Credit offer is only available for personal accounts at the moment. You can either get in touch with the PayPal customer service to switch your account type to personal, or you can create a new personal account to use Credit services
Q6. Do I Need To Have A PayPal Account To Use Their Credit?
Yes, you must have a personal PayPal account to be able to apply for PayPal Credit. Creating an account is effortless and it takes only a few minutes.
Q7. Where Can I Check My Monthly Payment / Minimum Payment?
To check your monthly payment for each month, visit the PayPal Credit page from your PayPal account.
Q8. How does the 0% Interest on 4-month instalments work?
By choosing Paypal Credit for orders higher than £99, you automatically get the 4-month instalments with 0% interest.