Frequently asked questions
1. What is the minimum order to get wholesale price?
This is a trade website and all prices which are shown are for trade only. We automatically assign you into tier based on your purchasing power as your orders increase with us.
2. How soon can my order be delivered?
We only offer next day delivery as we understand our client's needs, we also have a Saturday delivery option for those urgent deliveries.
3. How Can I replace a defective part from my order?
4. How do you ensure quality for products you sell
With over 10+ years' experience you can be assured that our main focus is on quality and thus 80% of orders are from repeat clientele. We regularly audit our partners and have internal quality management systems to fix any issues that may arise on a product line fast. We are known for our consistent quality.
5. Do you pay for returning a faulty product?
We do not cover return postage cost for B2B customer's – this is to keep our prices low, and provide you the best value. You are more than welcome to combine few returns and then send them back to save on any postage costs to us.
Why Buy This Part?
Tested by experts
Secure Payment
Privacy Policy
Same-Day Dispatch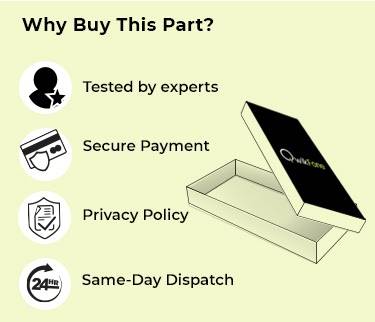 Spare Part Replacement | For Flagship Smartphone | Grade A+

Find all of your smartphone repair needs right here with the OEM & Grade A+ parts experts. As your spare parts supplier, QwikFone provides the best quality for all mobile phone parts at wholesale prices. Whatever model from this brand, all parts are available with great warranty protection and return policy terms to ensure a safe and worthy deal for you. Make sure to check our free shipping option on checkout! Monthly instalments for all orders are available with no interest, powered by Klarna or PayPal UK Credit program.