Frequently asked questions
What is the minimum order to get wholesale price?
There is no minimum order for wholesale prices, wholesale prices are available for all orders.
How Can I replace a defective part from my order?
Please contact our customer service line to arrange the replacement of any defective part through our phone number: +44 (0) 208 992 5735
Can defective mobile accessories be repairs?
No, defective mobile phone accessories can only be replaced within our warranty policy.
How much does the return shipping costs?
Our company covers the shipping cost of returned orders. So, shipping within the return policy will cost you nothing.
Why Buy This Part?
Tested by experts
Secure Payment
Privacy Policy
Same-Day Dispatch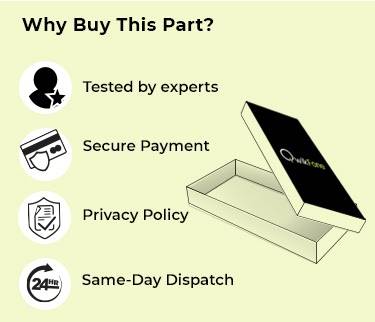 Spare Part Replacement | For Flagship Smartphone | Grade A+

Find all of your smartphone repair needs right here with the OEM & Grade A+ parts experts. As your spare parts supplier, QwikFone provides the best quality for all mobile phone parts at wholesale prices. Whatever model from this brand, all parts are available with great warranty protection and return policy terms to ensure a safe and worthy deal for you. Make sure to check our free shipping option on checkout! Monthly instalments for all orders are available with no interest, powered by Klarna or PayPal UK Credit program.