How to Hard Reset iPad Completely? Detailed Steps

How to Reset iPad? Steps to Reset iPad Completely
by Ishaan Seth March 10, 2021

Whether you're using iPads as a part of your Apple ecosystem with an iPhone and a Mac, or you're an Android user who just enjoys having the iOS experience through an iPad, there are several scenarios where you would need to reset your iPad. Even if you're only considering purchasing an iPad, knowing how to reset an iPad can come in handy when you are dealing with your iPad.

Of course, it is not a default behavior of a premium device such as an Apple iPad to start malfunctioning and require a repair. However, if you're ever faced with an iPad that is not functioning as it is supposed to be, a reset iPad can breathe new life into your device and save you a lot of trouble.

In this post, we're going to discuss different ways to reset your iPad, including hard reset iPad, soft reset, and force restart, as well as which method to use in different cases you're facing with your iPad.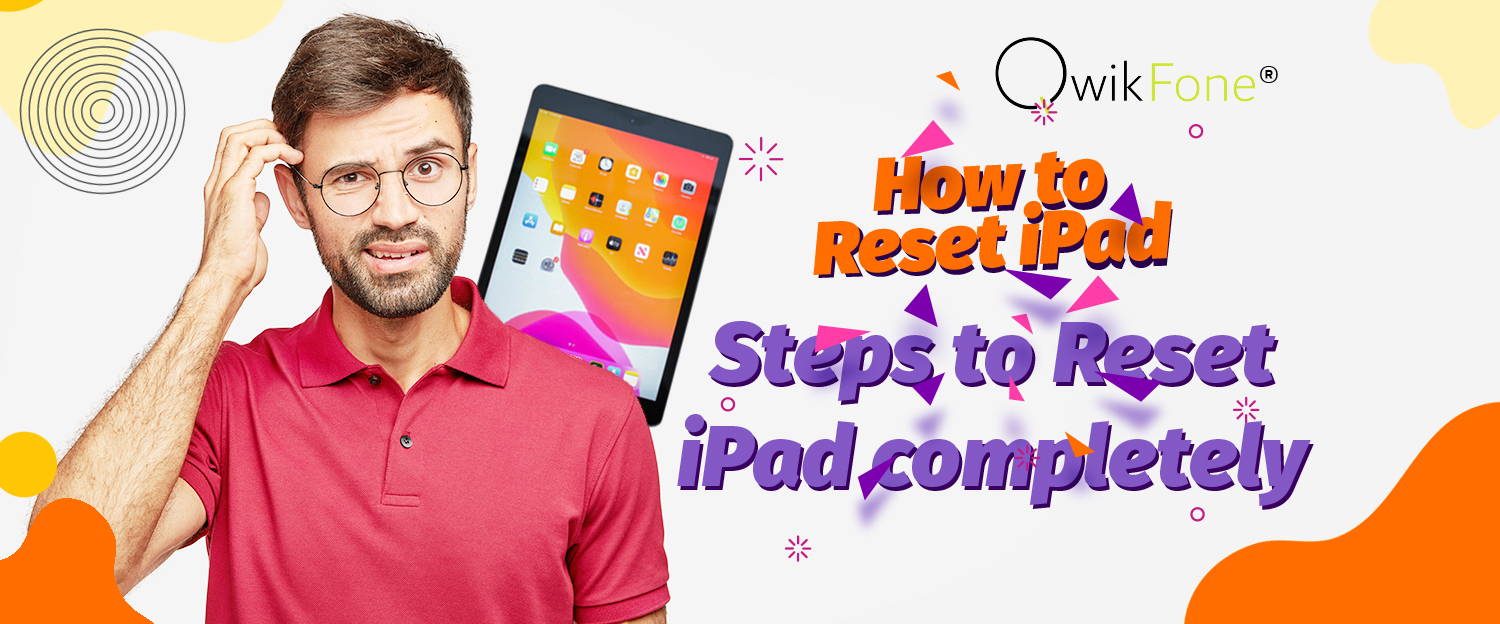 When you're thinking about how to reset Apple iPad, you have to recognize and identify when the situation requires resetting your iPad so that you avoid losing your data when there is no need to do so. So, if you're facing one of these cases, it is time to consider resetting your Apple iPad.
The iPad has gone unresponsive.
Apple iPad performance changed after an iOS update.
The iPad is showing nothing but a black or a blue screen.
You're giving your iPad away or selling it to someone else.
An unknown app installation affected the iPad's performance.
Your iPad got locked or passcode is lost.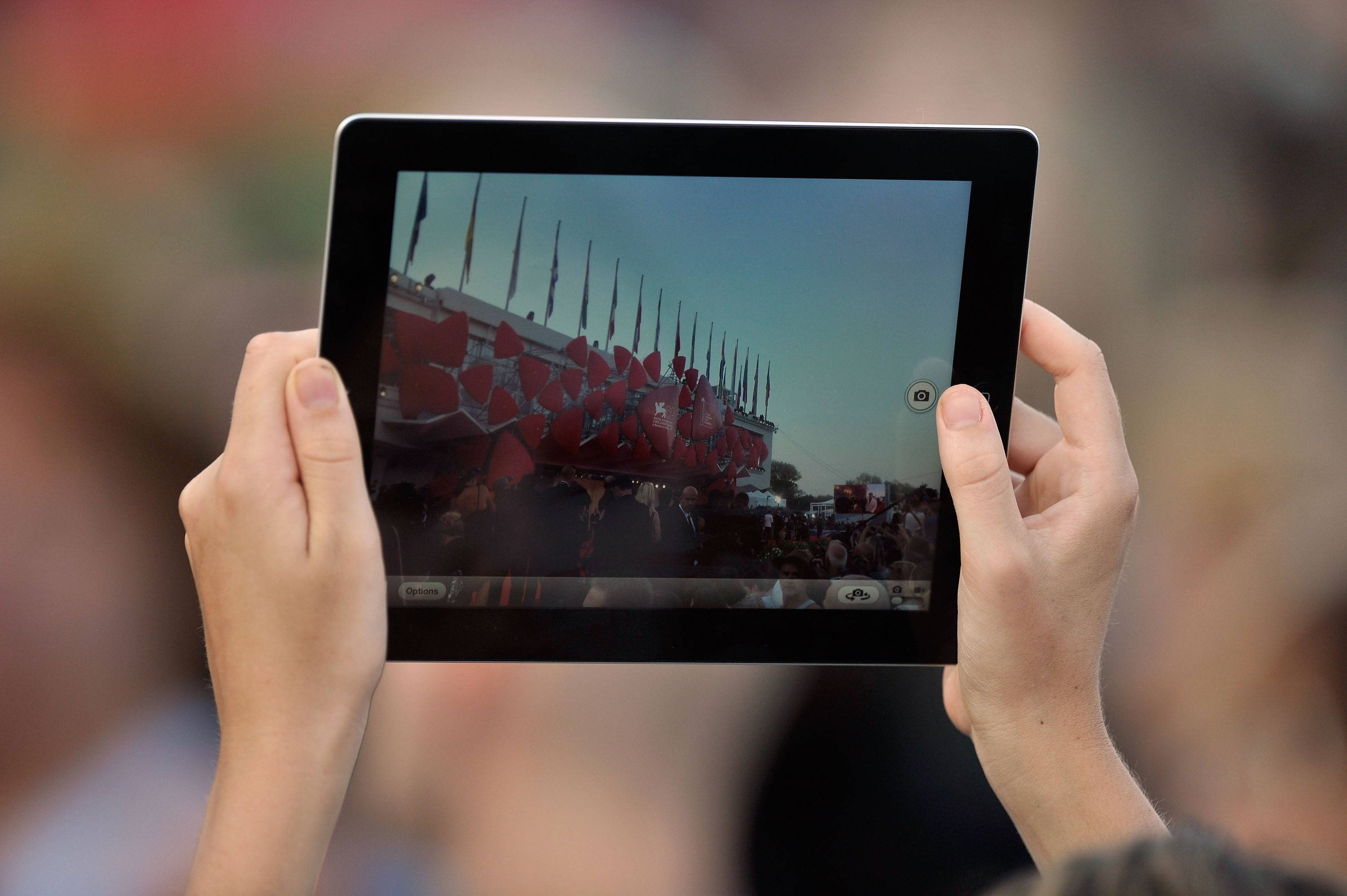 Reset your iPad if the iOS update fails (Source: Small Business - Chron.com)
These are the situations in which you have no choice but to reset the iPad. Different ways in which you can reset your Apple iPad can all result in data loss. This is why you have to make sure that the issue you're facing does not have any other solution except to completely reset the iPad.
How to Reset iPad? Steps to Reset iPad Completely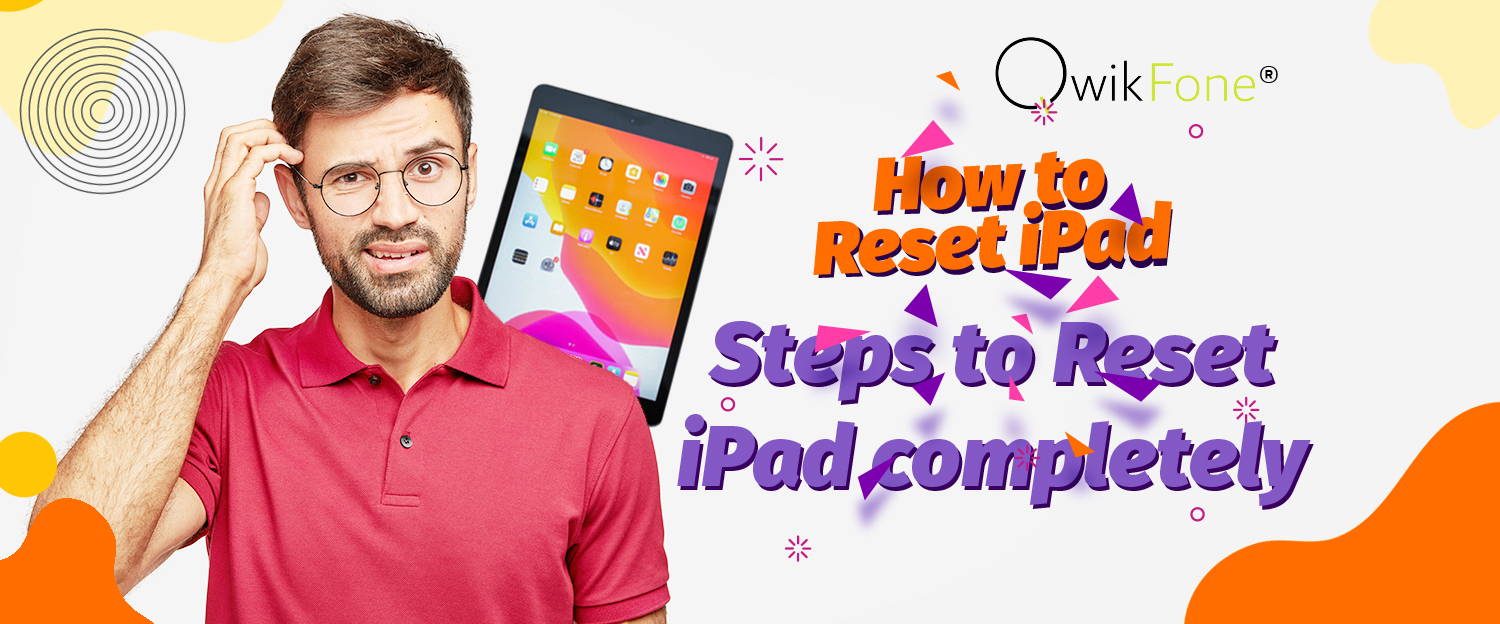 How to Reset iPad: Different Methods
How to hard reset iPad
Reset iPad without iTunes
Restore factory settings with a third party tool
Reset iPad without passcode using Find My iPad
Reset Apple iPad with iTunes
When to use: When you don't have access to the internet or PC.
How to perform a hard reset on your iPad:

Press and hold your iPad's sleep button + home button at the same time
After about 10 seconds, release both buttons
The iPad will restart on its own

When to use: If the iPad's screen is unlocked and the user knows his or her passcode.
How to preform a reset without iTunes:

Open the iPad's Settings app and tap on "General"
From this menu, choose the option called " Erase All Content & Settings"
If your data is already backed up, choose "Erase Now"
If you didn't take a backup from the data on your iPad, choose "Backup Then Erase".
Confirm the Erase order.
Once the Apple logo is shown on your iPad screen, your device has been erased and it is ready to be configured as a new device.

Restore Factory Settings with a Third-Party Tool

When to use: If you don't have the iCloud password of the account configured on the iPad.
How to reset an iPad using a third-party tool:There are multiple third-part software tools that can be used to reset iPads as well as resolve a huge number of iPad issues if you don't have access to the iCloud account of the device.
For example, you can use Tenorshare ReiBoot.

Install the software on your PC.
Use the iPad's USB cable to connect the iPad to your PC.
On the Tenorshare ReiBoot dashboard, Choose "Factory Reset"
Next, choose "Fix Now" and click on "Download" for the app to start downloading the right firmware.
Once download is complete, click on "Start Repair". The resetting process of your iPad will begin.
Once the reset is complete, the iPad is now clear of any previous data or settings and it is ready to be configured as a new device.
Reset iPad without passcode using Find My iPad

When to use: If you want to reset Apple iPad remotely
How to reset your iPad using Find My iPad:

To use this method, you have to make sure first that the "Find My iPad" feature is on:
Open Settings app
Tap on your Apple ID name
Go to the iCloud menu and turn on "Find My iPad"
2. From a web browser on another device, go to "www.icloud.com/find"
3. Login to your iCloud account using the user name and password of the account set up on the iPad that you want to reset.
4. Click on the option called "Find iPhone", then choose "All Devices"
5. Find the name of your iPad and click on it.
6. Click "Erase iPad". Wait for the reset to be over and your iPad is now as clean as new!

Reset Apple iPad with iTunes

When to use: If you don't have the passcode of the iPad.
How to Reset Apple iPad with iTunes:

Launch the latest version of iTunes on your Mac. Update iTunes if needed.
Connect the Lightning cable to the computer without connecting the iPad yet.
Press and hold the home button of the iPad while connecting it to the other end of your lightning cable. The iTunes logo should appear on the screen.
On the computer screen, iTunes should display a prompt asking you if you want to restore the iPad, click on "Restore".
No matter what method you decide to use to reset, erase, or restore your iPad, make sure that the problem with the device does not require further professional interference. If your iPad is beyond saving or you are selling an old iPad to purchase a new and more recent iPad model, make sure to check out the option to buy refurbished iPads in the UK.
Refurbished iPads are restored and renewed by experts who make sure that you, the user, are getting a like-new experience with your device. With this choice, you will not only be saving money, but also saving the environment.
With the growing problem of E-waste that leaves millions of tons of plastic and metal waste in landfills, you don't want to be a part of the problem by throwing away old iPads and purchasing new ones just to be thrown away a few years later.
By offering your old iPad to be refurbished and opting for buying a refurbished pristine iPad rather than buying a pricey new one, you would have indeed done your part towards both managing a sensible budget and the environment.


QwikFone
offers a wide range of iPads with different specs and price ranges. All devices are certified by experts as pristine iPads and they all come with brand-new accessories and a 12-month quality warranty. If you don't like your iPad, you can return it and get a full refund at once.