OnePlus Bullets Wireless Z: Impressive Audio, Best in Class Battery life

OnePlus Bullets Wireless Z Review: Should You Buy Them?
by Ishaan Seth July 16, 2020

Smartphone users these days prefer wireless earphones since they don't have to worry about being tangled with the wires. Simply charge the device, wear it, turn it on, and sync with your gadgets and you're good to go. That said, smartphone companies are doing their best to present their own version to their clients. In the case of OnePlus, their Wireless Bullets was rolled out in 2018 with the Bullets 2 released in 2019. With the Bullets Wireless Z recently launched, we just had to test it.

Based on previous models, OnePlus has been successful in producing wireless earphones that not only charge fast, but they also have great sounds too. The question now is if the new OnePlus Bullets Wireless Z can match their previous versions or if they can overtake the previous models in terms of performance?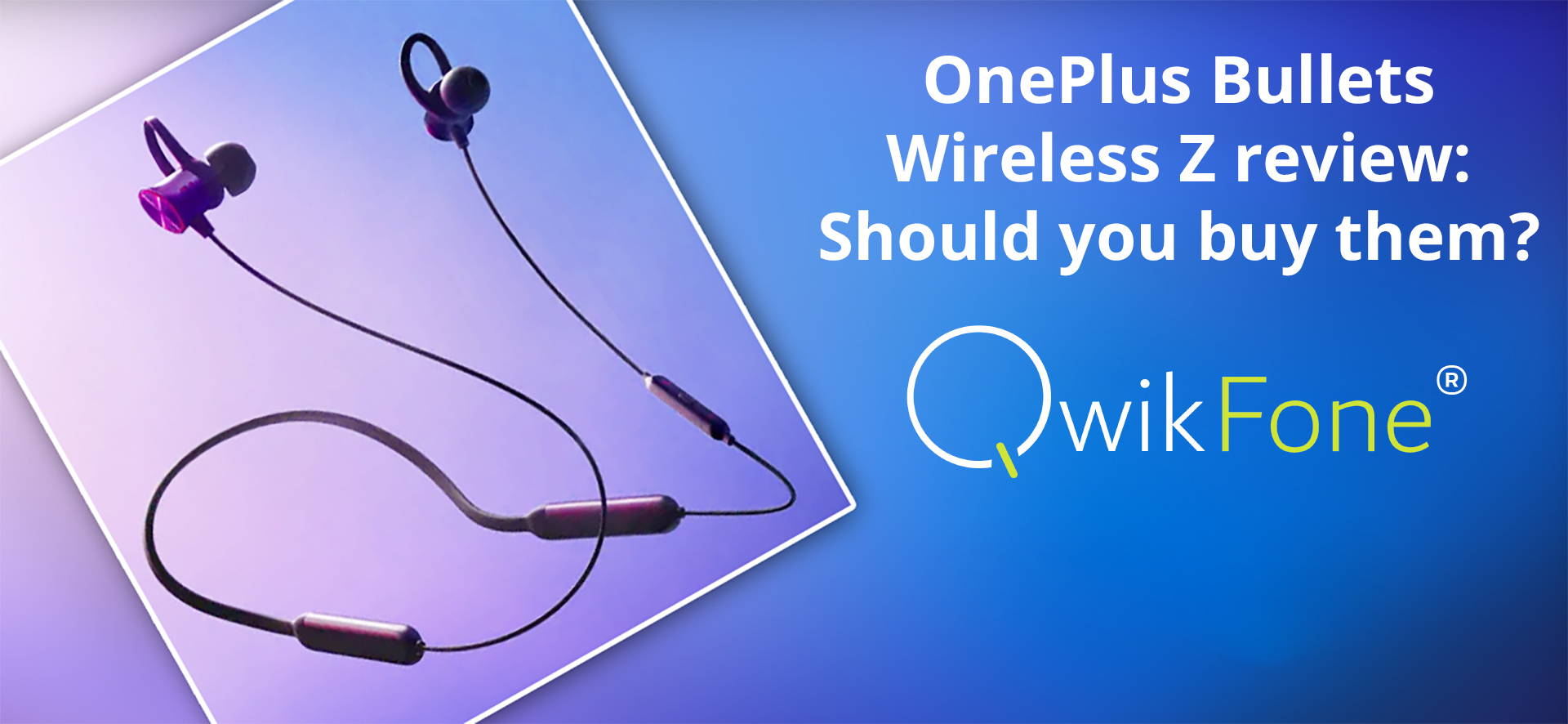 How the Bullets Wireless Z is designed may not be everyone's cup of tea. This is a neckband accessory where you basically hang it around your neck when using or afterwards. Although this style may be a bit old school for some, it is a bit comforting knowing that this accessory of yours won't be displaced so easily.
If you are going to compare the Wireless Z with its predecessor, you will notice that the overall design is not that different. However, there are a few subtle changes here such as the use of plastic in place of the metal parts in the previous model. This is most likely one of the reasons why this accessory is priced cheaply.
Even with the accents on the Wireless Z being toned down, when you place it side by side with the Wireless 2, it will be hard to discern which one is the new model. On a good note, the latest model comes in various colors like blue as well as oatmeal.

The design of this wireless earphone is straightforward. For starters, the band can be hung from the back of the neck with the two stalks dangling on each side. The power button is located on the right stalk which can also be pressed to switch or pair the device with your gadgets. The port to charge your headset is also located here. The opposite side is where the in-line remote can be found. However, the buttons may be tough to toggle at some point.

The earbuds, however, is another matter. OnePlus outdid themselves here because the earbuds fit the ears well. The silicone tips included in the package are not that bad either. Additionally, the stalks of this headset are magnetized which means that they can snap together around your head when not in use.

What else do you need to know about the new wireless headset? Well, it can pair any device that you have on hand, even iPhones. Once you have synced your headset with your tablet, smartphone, or your computer even, you will be able to see how much battery it has, so you will know when it is time to charge it. You can also get the option to decide whether you want HD quality or not. If only OnePlus decided to add an equalizer into the mix then we won't have much trouble liking this product.

OnePlus Bullets Wireless Z Review: Should You Buy Them?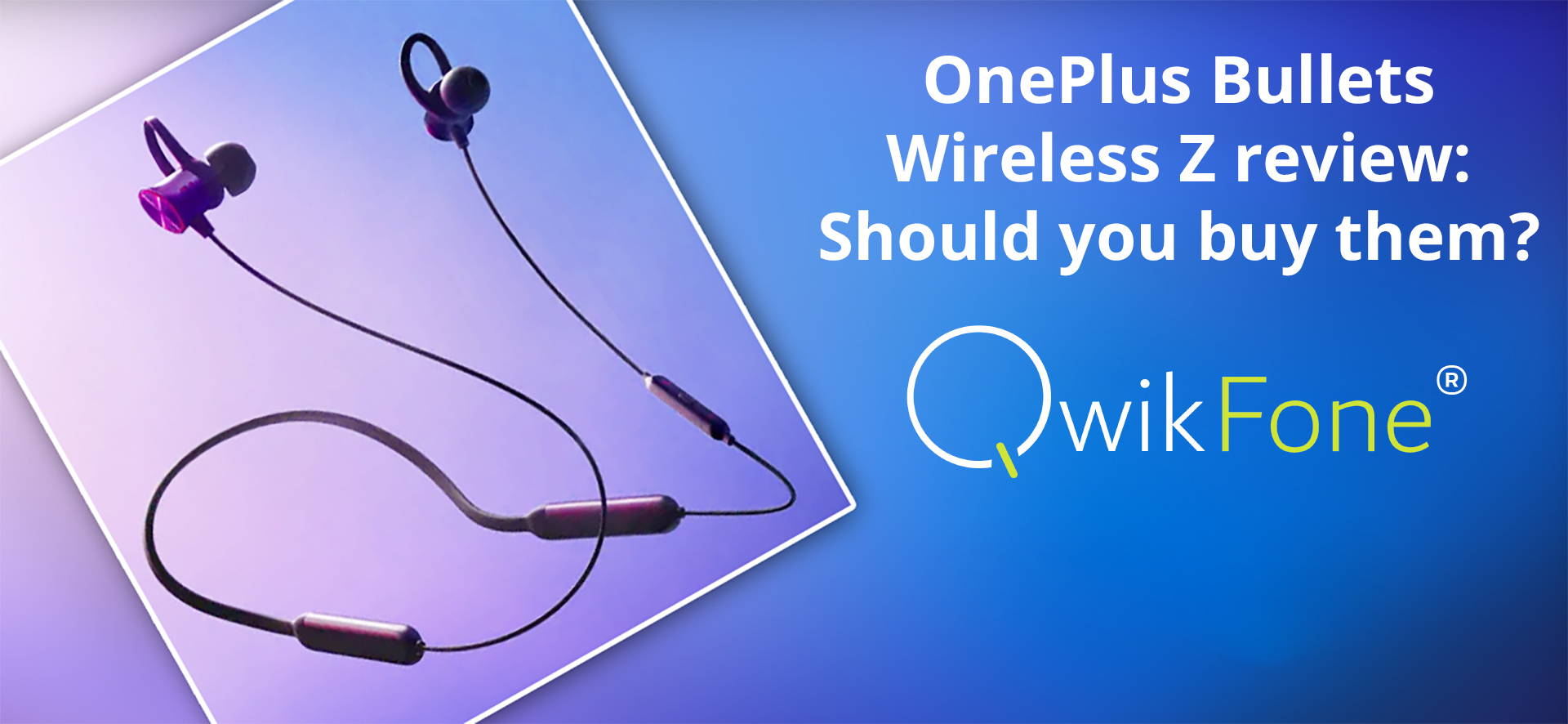 What else can you expect in this OnePlus Bullets Wireless Z review? Well, this headset has an IP55 rating. It means that it can tolerate exposure to moisture and water. Basically, if you want to listen to some music while working out, doing your morning run, and such, this is a great option to consider because it can withstand getting soaked in sweat.

The Bullets Wireless Z does have the same design as that of its predecessor, but when it comes to audio quality, there is a significant change to it. The new Wireless Z is equipped with just one 9.2 mm audio driver. In Wireless 2, this headset requires two drivers. This change in audio drivers has a significant effect on the wireless headset's sound quality.

However, if you are going to listen to instrument heavy music, this headphone may not give the best sound there is. Even if the vocals are clears and crisp, the background instruments do not have much impact when wearing this headset. Frankly, the sound can be compared to sitting near a speaker that is playing some music. On a good note, the panning audio is impressive which makes it easier for you to determine what kinds of instruments are used even when the soundscape is somewhat limited.

The mic equipped in OnePlus Bullets Wireless Z works fairly well when conducting voice calls regardless of what device you are using. The voice quality can be heard well, but the sound volume may not be that high when using video conferencing tools. This is still a good option if you want to use a wireless headset for daily use.

What's the Deal on Battery Life?

What's great about the Bullets Wireless Z is that it has impressive battery life. According to OnePlus, their wireless headset is designed to run for up to 20 hours before it requires charging. Fortunately, after being tested, it seems that OnePlus has hit the mark here which is great. It did work for 20 hours without requiring frequent charging. This is one of its advantages among its competitors.
Additionally, the Wireless Z supports Warp Charge where, in just 10 minutes of charging, it can yield up to 10 hours of usage. An hour of charging your headset means being able to use it throughout the day. With 20 hours of usage at your disposal, it will take a few days before you need to charge this accessory again. No need to worry about having your music binge interrupted at all. Know the
best way to charge phone for longer battery life
.
Based on this OnePlus Bullets Wireless Z review, this device is perfect for anyone who needs a cheap headset that they can give them long hours of usage, clear voice quality for video calls, and for listening. What's not to like about this product, anyway? Aside from fitting the contours of the ears nicely, you will get up to 20 hours of usage with it after being fully charged.
With regards to the quality of the sound, it is not that impressive or memorable even, but the audio is clear and crisp. Don't expect to hear the treble and bass as you would in other headphones. Still, this is not that much of an issue if this device will be used for simply placing calls or video conferencing which has suddenly become the norm.
The design may be a touch and go for some because not everyone wants their wireless headset draped around their neck. But this design does have its perks like not having to worry about misplacing this accessory, plus, it does snap together thanks to its magnetic ends. It is a fairly straightforward device that can be paired with your gadgets.
For those who are wondering if the OnePlus Bullets Wireless Z is worth getting, for its retail price, the answer is yes. It's useful for placing video calls because it can go on for hours without being charged every few hours. However, don't expect the sound quality to blow you away because the audio isn't that great. If you don't have a budget in mind, you can get other headsets instead. If you have a limited budget,
QwikFone
solved this issue with refurbished phone deals that provide you with pristine devices at affordable prices with warranty, return policy, and a money-back guarantee.