15 Best iPhone Apps To Download Now

15 Must-Have iPhone Apps (Free and Paid)
by Ishaan Seth June 15, 2020

We all know that when it comes to smartphones, iPhones are often chosen by many since the tech giant, Apple, has consistently come up with quality flagship phones year after year. We have seen small and compact iPhones to those with bigger screens, better storage capabilities, and even high-end cameras that it feels like everything we need for both personal and work are considered when developing these devices.

As an Apple user, you might be wondering what the must have apps for your iPhone are? Yes, we already know about the basic social media platforms already, but there are other programs that are worth downloading and using in your Apple product. We have rounded up the best iPhone apps that you can download whether for personal or for business use.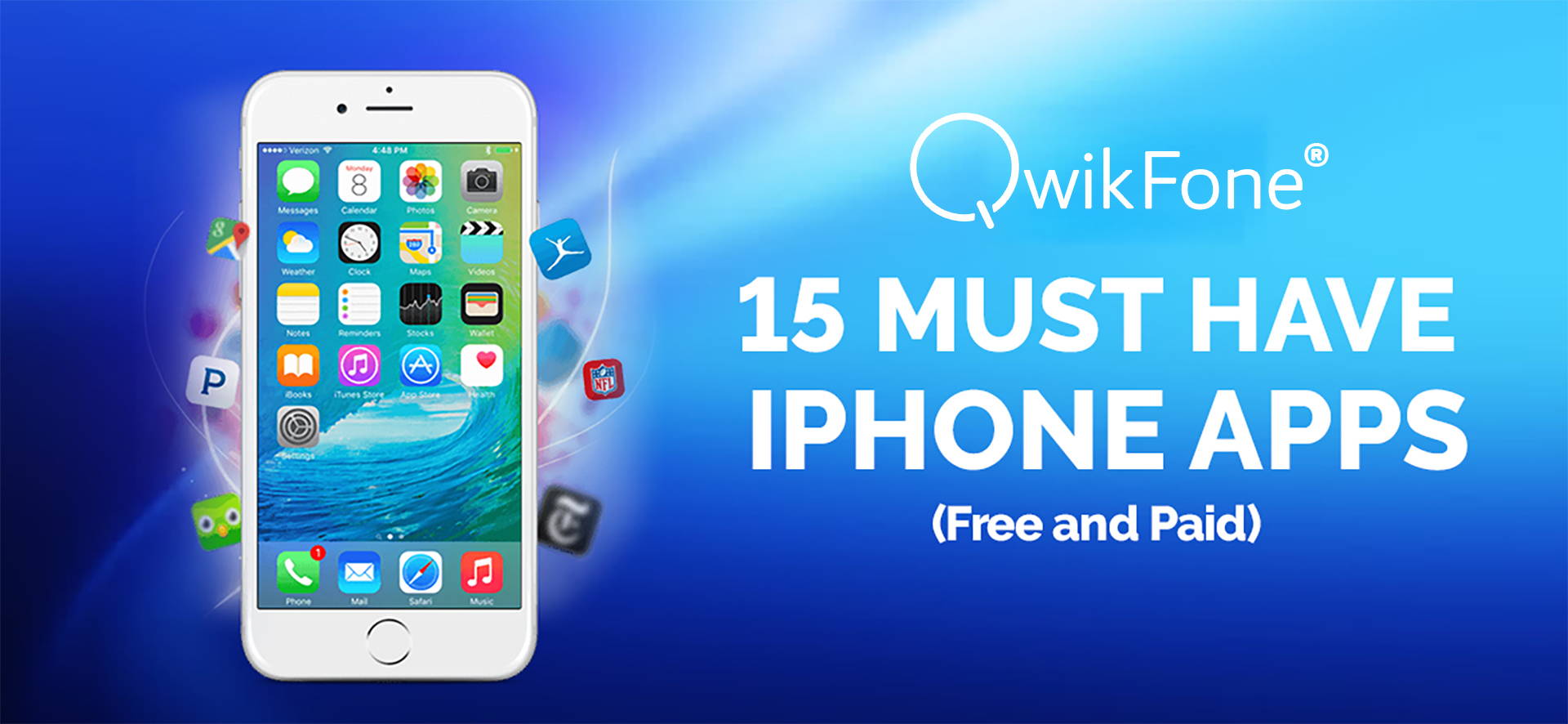 Top Must Have Apps for Your iPhone

The applications that have been compiled here can be downloaded for free or for a fee. There are tons of great programs out there for Apple users, but these ones are what we thought best to recommend. Let's get started.

15 Must-Have iPhone Apps (Free and Paid)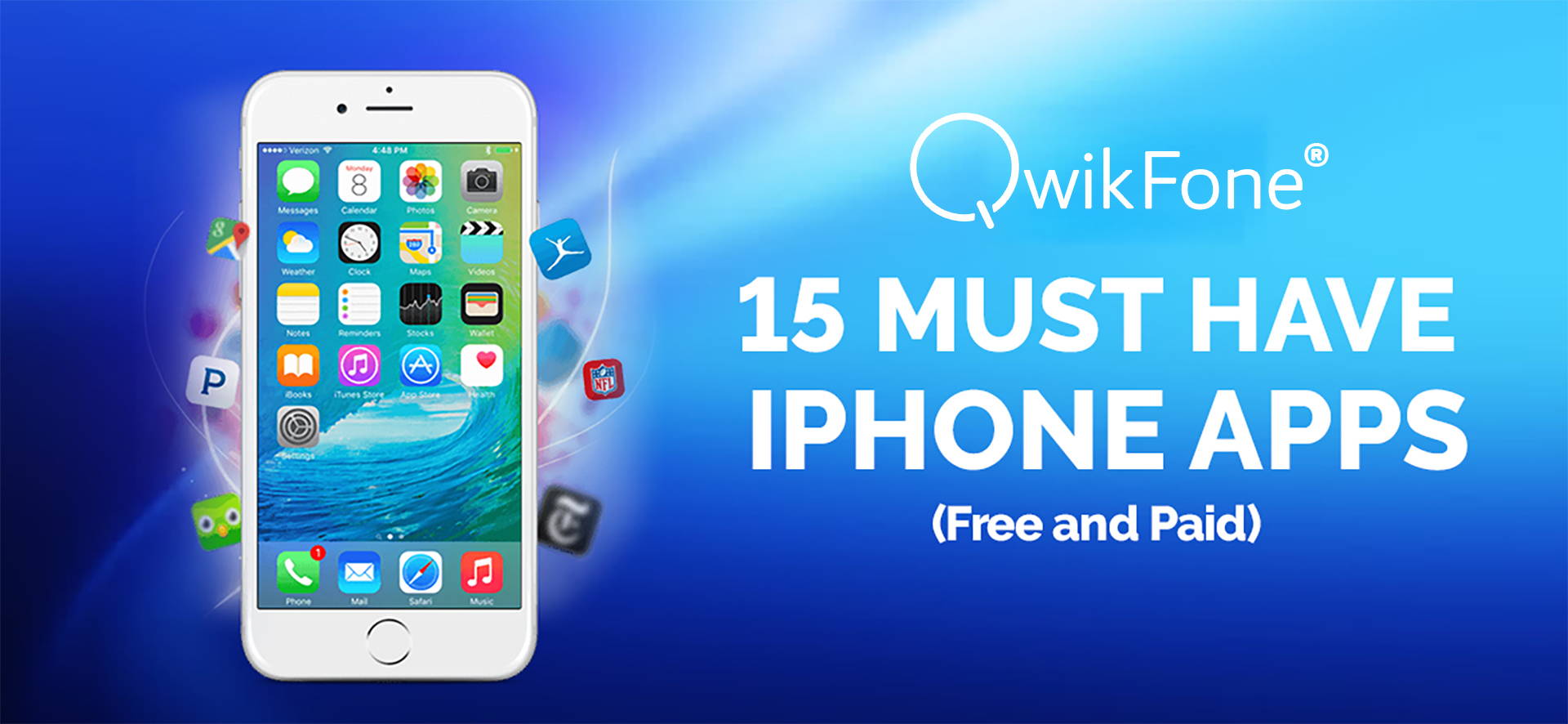 Things 3.
For those who are into organizing, installing Things 3 can benefit you in the long run. What's amazing about this program is its stunning user interface that comes with several features that let you organize your files into folders, add tags to them for easy access, and the added option of being able to find your work in a jiffy. It has the capability of integrating Apple's calendar and reminders too. This app is priced at $9.99 but if you need help with organizing your thoughts, meetings, and such then this is worth investing on.


LastPass
Our private information can be at risk of being hacked especially when we are just using one or a simple password for all our accounts. This is one habit that we really need to start breaking if we wish to avoid compromising our personal details. A good solution here is to have a password manager handle all the designated passwords for your accounts in one main password. LastPass should be in your list of must have iOS apps because it can also secure passwords from non-Apple devices. Although you can get this for free, the paid version will have extra features to enjoy, plus enhanced security for your social media and other personal accounts.


1Blocker.
Using the internet means having to deal with ads popping up all the time. Although they are part of the marketing strategies of websites, having your personal information collected and used by others is not a good idea. One of the top iPhone apps that you should get then is the 1Blocker where it can block any unwanted ads, notices for cookies, commentaries, and others. Although there are other apps that can prevent those pop ups from appearing on your phone, 1Blocker seems to get the job done better. This app comes for free, but if you want to access more features, the paid version should be considered.


LookUp
For only $4.99, LookUp will help you expand your vocabulary with ease. It is not your ordinary dictionary program, but rather it delivers information in a fun way for retention purposes. Each day, this app will provide you with a new word complete with a contextual photo and other useful tidbits of the word. If you are not familiar with the pronunciation, LookUp can provide it for you. What's even better is that you can take quizzes here too, to see how far your vocabulary knowledge is. You will earn achievements for each level you have passed which adds to the challenge.


Headspace.
It is understandable that when the word meditation crops up, many shy away from it. However, meditation can help fight stress, improve one's breathing, and even boost their overall health. For those who are interested in learning how to meditate, this must have apps for your iPhone that are worth downloading. This program is ideal for beginners as each session lasts for three minutes only. Once you get used to meditating, you can extend your time to how far you prefer. The soothing voice used in this app is enough to keep you calm and relaxed too which is certainly useful in getting into that meditative state.


Spark.
Spark's free version is a great option to use if you need help with organizing your emails at the start of the day. We have all experienced sifting through dozens of emails in the morning which can take up a lot of our time. This app lets you filter your emails so that those in the priority list will be handled first. It has the option to delete, archive, and snooze emails too. You can switch to the paid version if you want to involve your team in collaborating through emails. If you want the best iOS apps that will help you manage your inbox, then this is a program to check out.


Drafts.
When it comes to the best iPhone apps, you will find Drafts to be among those that are tapped since it takes note taking to a different level. Aside from using this app to draft emails, it can also be used for writing down thoughts, dictating meetings, and others. What makes this super useful is the fact that it can sync with other programs in your Mac, or drop the files in Dropbox or other platforms that it supports. You can practically create several documents with ease here and just send it or save it in your desired location. Using the free version will have some limitations in terms of accessible features but paying a monthly fee of $19.99 each month means unlocking a variety of functions that will make notetaking a breeze.


Fooducate.
Another example of free iPhone apps worth downloading, especially if you are a foodie, or want to make better decisions when it comes to your diet, is Fooducate. As the name suggests, this application delivers useful information about a product, from its calorie content, list of ingredients, and its grade in terms of whether it is good or bad for you. This program is designed to educate you about food and your health at the same time. When it comes to diet, many are struggling in making smart and healthy choices. Fooducate appears to be useful in this department because it can give you useful information on the benefits you can get from certain products.


Sleep Cycle.
One of the top iPhone apps that must be included in any list is the Sleep Cycle. If you think that this is just another ordinary alarm clock on your phone, you are mistaken. This is because, instead of choosing a specific time for your alarm to go off, you will be picking out a time frame when you wish to be woken. As the name suggests, this program studies your sleep cycle, such as when you have entered REM or how well you have rested even. It will then wake you up at a point where the program deems that you won't be feeling groggy. This example of cool apps for iPhone will cost you just $1.99, but it is going to be worth it especially if you need help with your sleep.


Dropbox.
What other must have apps for your iPhone are worth downloading? How about Dropbox? This file sharing and storage application is a great way to move important files around and since it can be used on different platforms, it is one of the best in the market today. Installing this program in your Apple devices lets you access files you have stored there wherever and whenever. It doesn't matter how you want to use this program, for personal or business use, you'll be glad to know that it comes free of charge.


MyFitnessPal.
MyFitnessPal definitely falls in the best iPhone apps category worth installing in your mobile phone. This is suitable for those who want to kickstart their healthy living with the aid of their smartphone. What you can expect from this fitness tracker is to monitor the number of calories you have gained and then burned. It also helps you set specific fitness goals while reminding you of boundaries that can benefit you in the long run. It is completely free too which means this handy app can be used as your guide to achieve that fitness goal that you have been aiming for.


Overcast.
Another example of top iPhone apps is Overcast which is designed for podcast listeners and users. Although it may appear the same as other podcast players out there, where it includes features like support for your choice of playlist, removing silence, and even smart speed just to name a few, there is one feature that sets it above the rest. This feature is where you can save and share short clips of the program that you are listening to in your favorite social media platform. This is actually great not just for creators but to the listeners too. Although this example of free iPhone apps is useful as is, if you pay $9.99 a year, you will have a more robust program at your fingertips that can make you enjoy listening to podcasts even more.


Dark Sky.
Dark Sky is another example of best iPhone apps as this program is one of the best weather apps that you can download today. It is known to provide an accurate weather update regardless of where you are in the world. If you are in a country where the weather is a bit unpredictable, this is one of the must have iOS apps to get. The weather forecasts are quite accurate, plus it does come with gorgeous animations that are fun to look at. You can get this for only $3.99 and we have to say this is one of the top iPhone apps that Apple users should invest on.


Paprika Recipe Manager 3
What other best iPhone apps are worth using? If you are looking for new recipes to try out, or you just want to start learning how to cook, this program is a good place to start. Aside from providing you with several recipes, it can also create a shopping list for you as well for that particular recipe. It can even help you determine what is in your pantry, and even the ability to plan your meals for the week just to name a few. You can sync recipes from your other devices, and even share recipes with others too. This is one of the must have iOS apps to download and install on your device.


Jumbo.
Another example of must have apps for your iPhone is Jumbo. This app helps keep your accounts in various social media platforms safe by providing you with steps to keep your sensitive information intact. Linking your social media account to this program lets you save your passwords through Safari keychain, meaning that the social media platform you are using won't be able to access your account easily. You can delete old posts too with this app which is useful when cleaning out your accounts. The best part? This application is free of charge.
Like it was mentioned before, the iPhone is one of the best smartphones to date. It is powerful, it is easy to use, and it does offer heightened security to its users. Taking advantage of its storage and processing prowess is only fair which is why the best iPhone apps were mentioned here. It is up to you to decide which one of these programs are perfect for your way of life.

Downloading any of these must have apps for your iPhone can mean better usage of your device while getting your schedule organized, your finances in order, and even learn a thing or two about preparing meals and keeping fit. These applications are perfect for making any iPhone more functional and convenient which can help your personal and business life blend together seamlessly. For sure, once you have tried these apps, you will never look back at your old habits.