Top 5 Free Zoom Alternatives for Video Conferencing

5 Free Zoom Alternatives for Video Conferencing in 2020
by Ishaan Seth May 20, 2020

The world is currently facing a global pandemic that has already claimed hundreds of thousands of lives and infected millions around the world. The spread of the latest coronavirus has caused businesses to shut down, mass gatherings canceled, with residents and employees asked to stay and work from their respective homes until a safer health measure is in place.
In these times when everyone is required to practice social as well as physical distancing, everyone is turning online to help cope up with the enforced isolation. Companies are switching to doing video conferences online these days, with schools employing the same tools to keep their students learning while at home. Families and friends are using video conferencing apps to check in on their loved ones. That said, one particular app currently being utilized for online communication is Zoom.
What makes Zoom a popular platform for video calls is the fact that up to 32 people can join a call without any difficulties. This helps companies to keep running their business while their employees work in their own homes. In the first few months of the global shutdown, everyone downloaded and used this app for conference calls. However, by April,
several complaints about the privacy and security of the Zoom app
came up. And with experts testing the program out, there is one conclusion that they all agreed on and that is the Zoom app is not safe.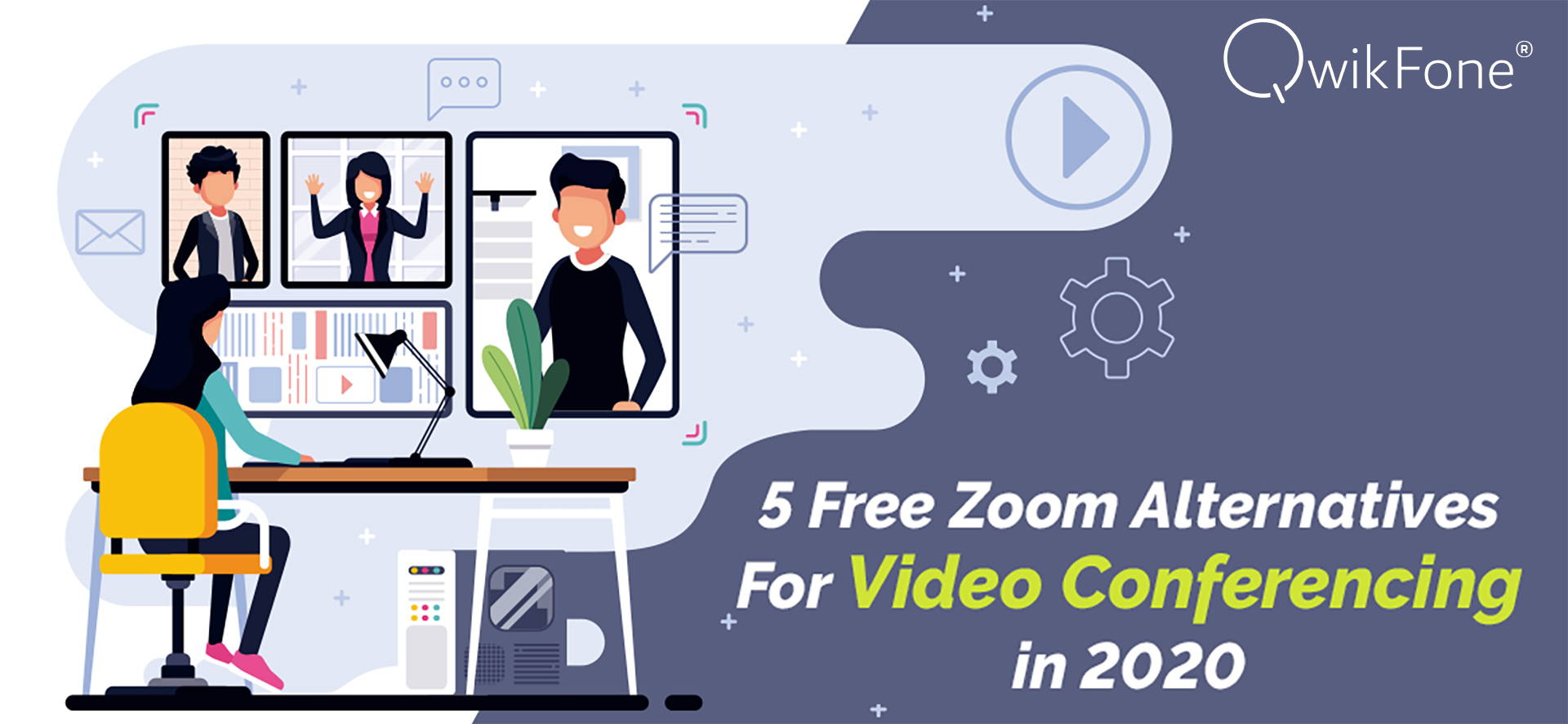 Why Zoom is Not Recommended

Those who have used Zoom before noticed that installing the program was a bit sketchy. This is because the app will take over a person's admin privileges which can make it easier for the developers to gain access to one's computer or smartphone. Apple has already taken steps to stop this app from doing so.

Why is the Zoom app not safe? Well, how it routes data collected from users is suspicious at best. IT experts discovered that Zoom was sending information from their users to Facebook even if the user hasn't logged in to their social media account. Also, Zoombombing is another problem that haunts this program where outsiders can easily invite themselves in an ongoing call and leave all sorts of videos, and whatnot.

5 Free Zoom Alternatives for Video Conferencing in 2020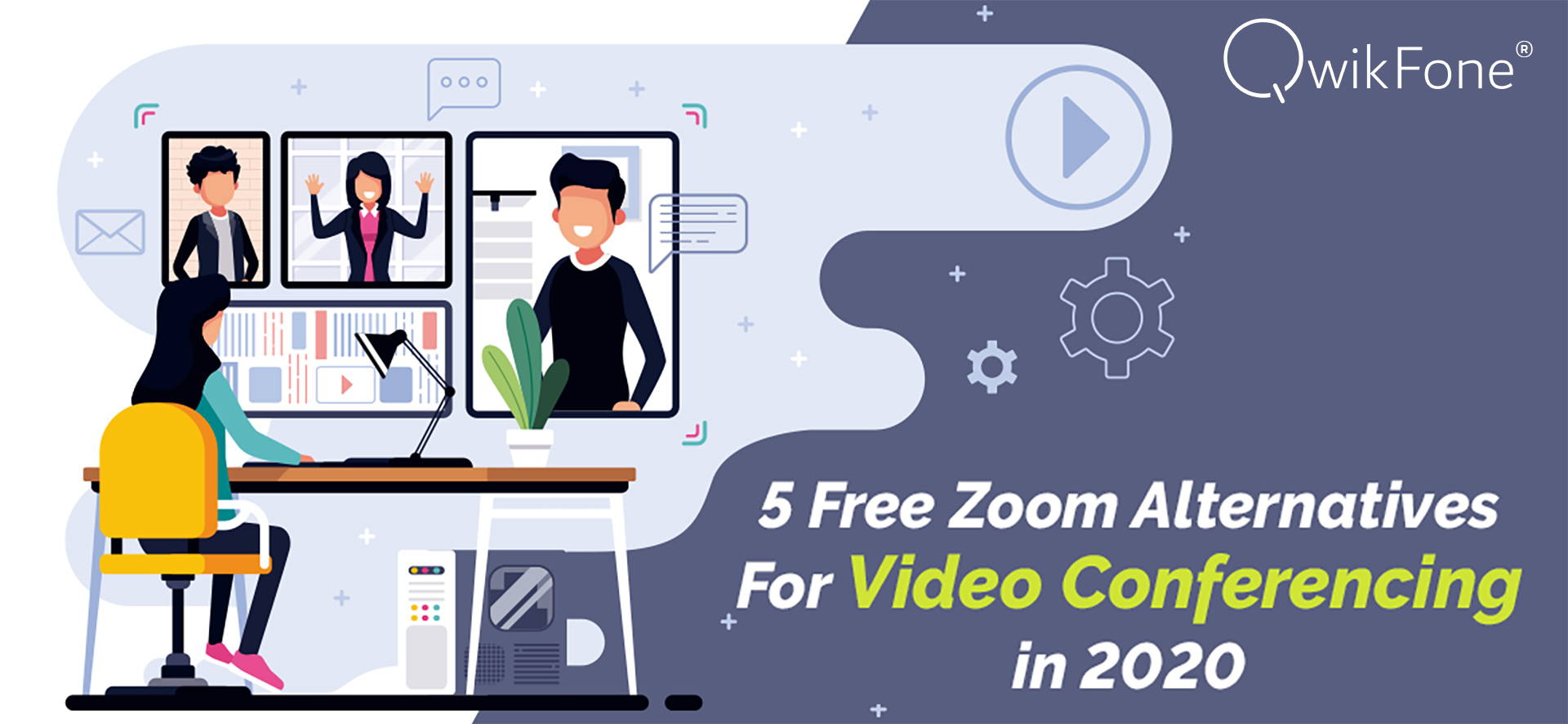 What is the Alternative of Zoom Application?

It is understandable that many want to access the best alternative of Zoom app, what with all the holes in this video conferencing program. Fortunately, there are Zoom meeting alternatives free that can be downloaded and used in place of this spotty application.

Webex has been utilized by companies since the 1990s and was purchased by the tech giant Cisco in 2007. Although this videoconferencing software was primarily designed for company use and is still being utilized as such, it is one example of alternative of Zoom application today. Cisco is offering this software for free and comes with several features such as allowing up to a hundred participants in an ongoing call. The company has already removed the time restrictions on meetings, plus, their call-in feature comes in handy too.

If you are wondering what the best alternative of Zoom app is, Hangouts by Google should be included in the list. This is one of the classic programs that had been used for chats and calls. However, Google is not currently recommending this app, especially for companies and other G Suite users because of their latest program called Google Meet.

Still, this old conferencing tool remains useful for those who want to keep in touch with families and friends because it can accommodate up to ten users. Although there aren't any extra features to boast about in Hangouts, it does come with share screen and even messaging capabilities. On a good note, up to 150 individuals can participate in its voice conferencing feature of Hangouts which is not bad at all.

Are you looking for Zoom meeting alternatives free? If you are, then Jitsi Meet is a worthwhile addition in your list. This open-source program lets you make your own online meeting. To do this, you need to head to its website then press on Go. Those who have a technical background and prefer to make a personalized dedicated solution, the Jitsi Video bridge is a useful tool. Take note that many users are comfortable with the web version where several features are available like screen sharing, chat messages, and even the capability of getting rid of any intruders in the program.

Other useful features to enjoy from Jitsi Meet include video conferencing more than 70 people, background blur capabilities, integration with other apps such as Slack, and even Office 365 and even have private and public chats just to name a few.

Skype is one of the more popular conferencing tools that has been around for more than a decade. Since the Zoom app is not safe, those who are in need of the best alternative of Zoom app can try Skype Meet Now. The Meet Now add-on is completely free and lets you set up your own video conferencing with co-workers, families, and relatives. You can even customize your own conference room through Skype's website without worrying about any fees and downloads too.

What features are included in this program? For starters, the software lets you record all calls for a month. Second, the blurred background is available which can help with improving your privacy, and you can even conduct an online presentation through this platform too.

If you are looking for the best alternative of Zoom app, why not consider using Microsoft Team? This video conferencing program lets you store important files and even allows sharing of workspace too. This platform is suitable for managing your projects, complete with editing as well as sharing tools, and the chance to have high-definition video conferencing with the rest of your team. Other features available include being able to chat in private, create personalized notifications, and even record any conversations in this platform. You can get this program for free or even as a trial program when you download the app or pay a commercial version of Office 365.

Microsoft is still making upgrades to this video conferencing platform with new features to be rolled out this year. According to the developers, they are currently working on making at-home video conferencing to be comfortable and efficient. Expect Microsoft Teams to chats that can pop-out, suppression of noise during calls, as well as a raise-hand option too.

Other Alternatives Available

Zoom developers have already tried to patch the holes in their program, however, there are tons of alternative solutions out there such as Talky and 8x8. However, these programs don't come for free. They are still worth investing in because of the features that they offer which cannot be found in free versions. Some of these programs might also require premium specs and high-performing processors. So, if you want to upgrade your phone itself for these apps to run smoothly,
QwikFone
is offering premium flagships at affordable prices!
Slack has been around for some time now and is often used by companies to keep in touch with their employees even through chats. It is possible to conduct a video call here for just one person. However, if you are looking for a program that can accommodate several people in a video call, there are other alternatives available.
Although Zoom app is not safe, and is still being patched up, there are those who are willing to try it out because of its ability to hold up to 30 plus individuals in a call. But if you do not want to put your personal information at risk, it is best that you look for better and safer alternatives like the ones mentioned above.