Best Apps for Samsung A90

Check Out Some of the Best Apps for Samsung A90

by Ishaan Seth January 27, 2020

Samsung has released its mid-range Galaxy phones recently with the Galaxy A90 being touted as the cheapest 5G smartphone today. This already comes as a surprise because 5G phones don't equate to being cheap. Still, Samsung has made its phones more affordable for customers who are eager to try out 5G connectivity.
Samsung A90 runs on Android 9.0 and Samsung's One UI. What you'll love about this combination is that Samsung's One UI is the most stylized and cleanest in the market. You'll find that the phone makes use of a retro design when it comes to displaying the apps you've downloaded. And speaking of apps, Samsung Galaxy A90 is equipped with high-end Snapdragon power that enables you to
download games on your android phone
and other apps. If you are looking for the best apps for Samsung A90, here are a few worth mentioning.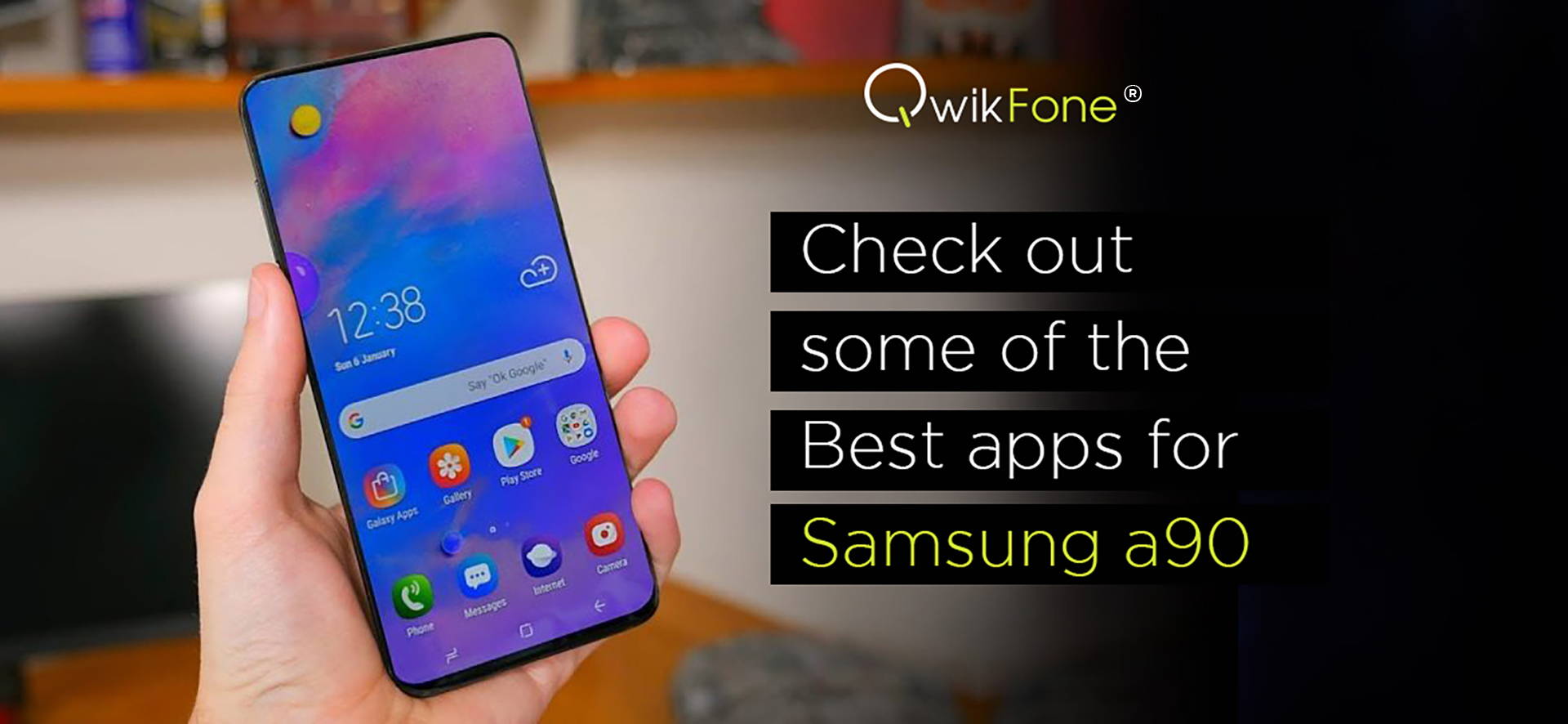 You've probably downloaded Instagram on your phone already so you can post candid and fun photos of you, the food that you're eating, and the places you've visited. But this social media platform doesn't have much to offer in terms of creativity. That said, downloading Fontify on your phone is a great way to make the texts on your Instagram look more attractive. This example of top apps for Samsung A90 lets you transform your IG photos easily. There are plenty of fonts to use here which are compatible with different social networks which is a plus. The user interface is quite simple but comprehensive which is perfect for those who want to add a few creative texts to their photos.
Making changes to your old habits is a good idea, especially when it is for your own good. But there are times when you wish that you can keep track of your habits and whether there are noticeable changes too. Fortunately, there is a tracking app that you can equip your phone with and that is by downloading Grow. This simple habit tracking application makes it easier for you to keep an eye on the habits that you want to practice, without having to go through a complicated interface. You can set your habits in the app and see if you have made any progress through graphs.

Check Out Some of the Best Apps for Samsung A90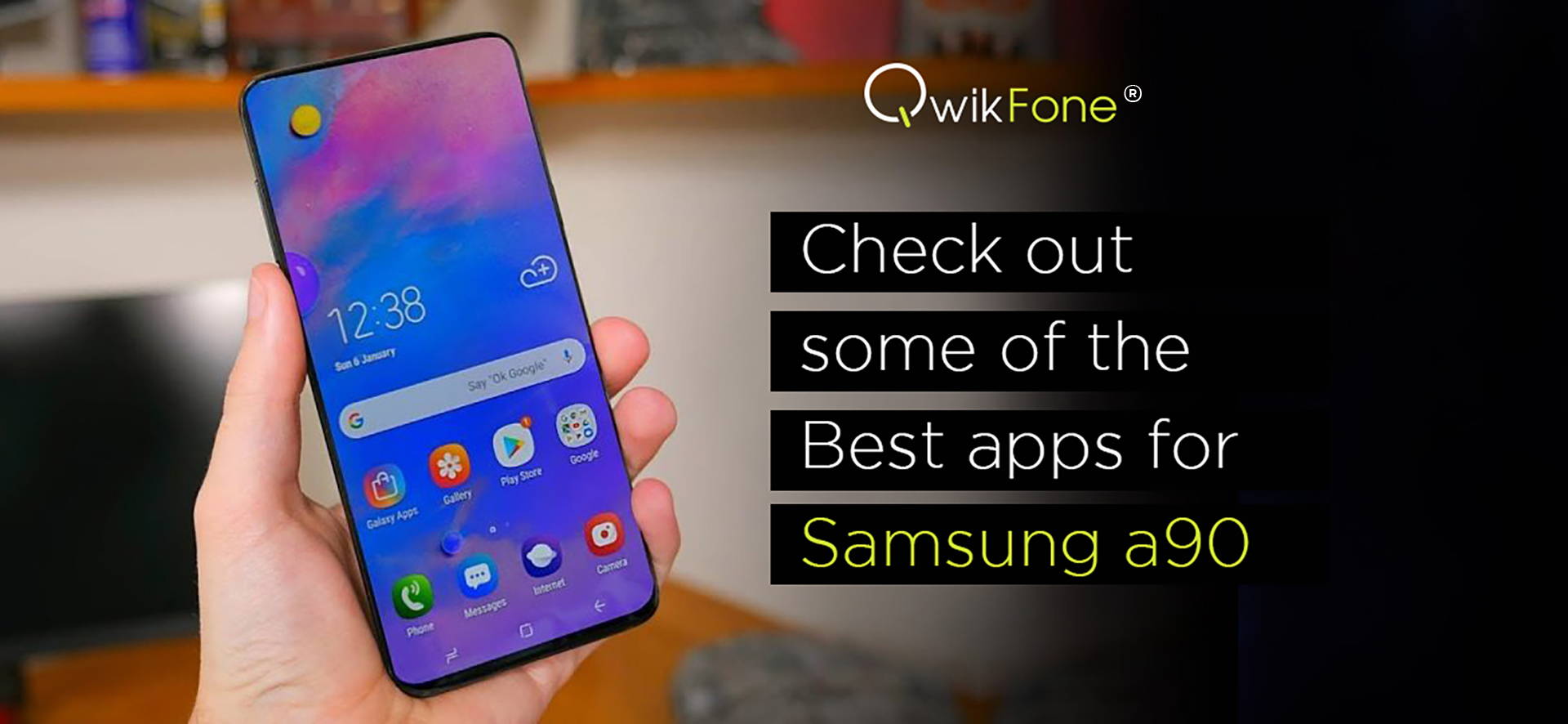 Although Samsung Galaxy A90's camera quality isn't as great as the Galaxy 10, which you can check
here
, You can still transform your photos into moving pictures. Movepic is an app you can download on your phone which you can use to make your photos come alive. There are plenty of animation effects, filters, and others that let you manipulate your photos for creative purposes. What features can you get from this app? Try photo animations, moving GIFs, unique filters, and even professional editing tools just to name a few. The best part? It's easy to synchronize your photos with any social media platform you are using, plus its user interface isn't as mind-boggling as other apps.
With Samsung Galaxy A90's huge screen, it is only fair that you decorate it with stunning wallpaper. There are plenty of good apps for Samsung A90 to source wallpapers, but Wallhub is worth checking out. This app contains an amazing assortment of wallpapers that can improve your phone's display screen. There are more than 2000 vector wallpapers that are divided into 15 categories so you can choose which wallpaper will go well with your smartphone.

Getting creative when taking snapshots of the world around you is all well and good, but there are times when a little editing can go a long way. Downloading Adobe Photoshop Suite may be a good idea, but if you find its interface a bit complicated to use, MY Photo Editor is a good option to consider. This application lets you transform your photos into amazing masterpieces by providing you with easy-to-use interface and tools that let you develop fun snapshots to share with everyone. Among the features that you can get from this app are full-featured photo editor, collage creation, photo effects, and photo filters, as well as background eraser just to name a few.

Aside from keeping track of your habits with Grow, how about keeping an eye on your finances too? One of the best apps for Samsung Galaxy A90 that you can use to track your finances is Sprouts. Sprouts is an application that lets you manage your money better right on your phone. This simple application lets you monitor your finances and even provide you with graphs where you can easily determine where your money is going. This way, you will be able to keep track of all your expenses, create secret budgets, check multiple currencies, and even convert your funds into other currencies as needed. This way, you will not find yourself wondering where your money went.

Have you ever wished that you can do something to help with the environment? Downloading Ecosia on your phone may just get you what you wish as this app is basically a tree planting type of browser. This works like a regular browser, but all the advertising that you will see in your search will be used to planting trees all over the world. If you are worried about whether it is safe to use, Ecosia is comparable to Google Chrome which is fast and secure. The user interface isn't that bad either. When using Ecosia, you will find that the pages you are searching will load faster and will not affect your privacy either. The best part? You get to contribute to planting trees across the globe.

We can't get enough of photo editing apps for Samsung Galaxy A90 because it lets you improve the quality of the photos you took with this smartphone. One particular app that you are sure to enjoy using is Koda Cam. Koda Cam lets you change the filters and even the effects on your photos after taking them. Since many users of the Galaxy A90 is unimpressed with the quality of the camera, this photo editing app may just be the one you need to make your photos stand out. There are more than 30 professional filters in this app that you can take advantage of along with a unique retro camera.

Subscribing to certain apps, games, and the like may feel like small money to you, but when pooled together, they may actually take a bite out of your salary. Since it is hard to keep track of all your subscriptions, downloading the Subscription apps may just save you from spending more than is necessary. As the name suggests, this app lets you keep track of all the subscriptions you have at the moment. It can help you create regular and even one-time subscriptions, plus the option to select your payment period too. The user interface is quite simple but comprehensive which is a plus.

Productivity levels can take a hit when you are constantly checking your phone, but most of us don't realize this at the time. If you want to determine if you are productive at school or at work, installing Boosted in your phone is worth a shot. This simple application lets you keep track of your working time and performance level. With this app, not only will you be able to arrange your business, but you can also track the time you spent on each project. You will receive detailed reports too which can give you better insight into how well you're doing in terms of productivity.

These are just a few examples of apps that you can download on your Samsung Galaxy A90. You'll find that there is more to get out of your phone with these apps for sure.