Top Action Games for Android and iOS

15 Best Action Games for Android and iOS Devices
by Ishaan Seth July 23, 2020

People nowadays are asked to stay at home as much as possible because of the pandemic. Although some people are used to staying indoors, there are those who get bored easily. This is actually a great time to test the top 15 action games for android & iPhone! Fortunately, smartphones these days are capable of handling games that have intense graphics which means that your handheld device can take the place of expensive consoles in the meantime.

The good news is that there are tons of games to choose from that it is a bit difficult to determine which are the best action-adventure games to play. This is not surprising given that there seems to be new action-packed games every few months. That said, here's a list of the best action games currently in the market that you should check yourself.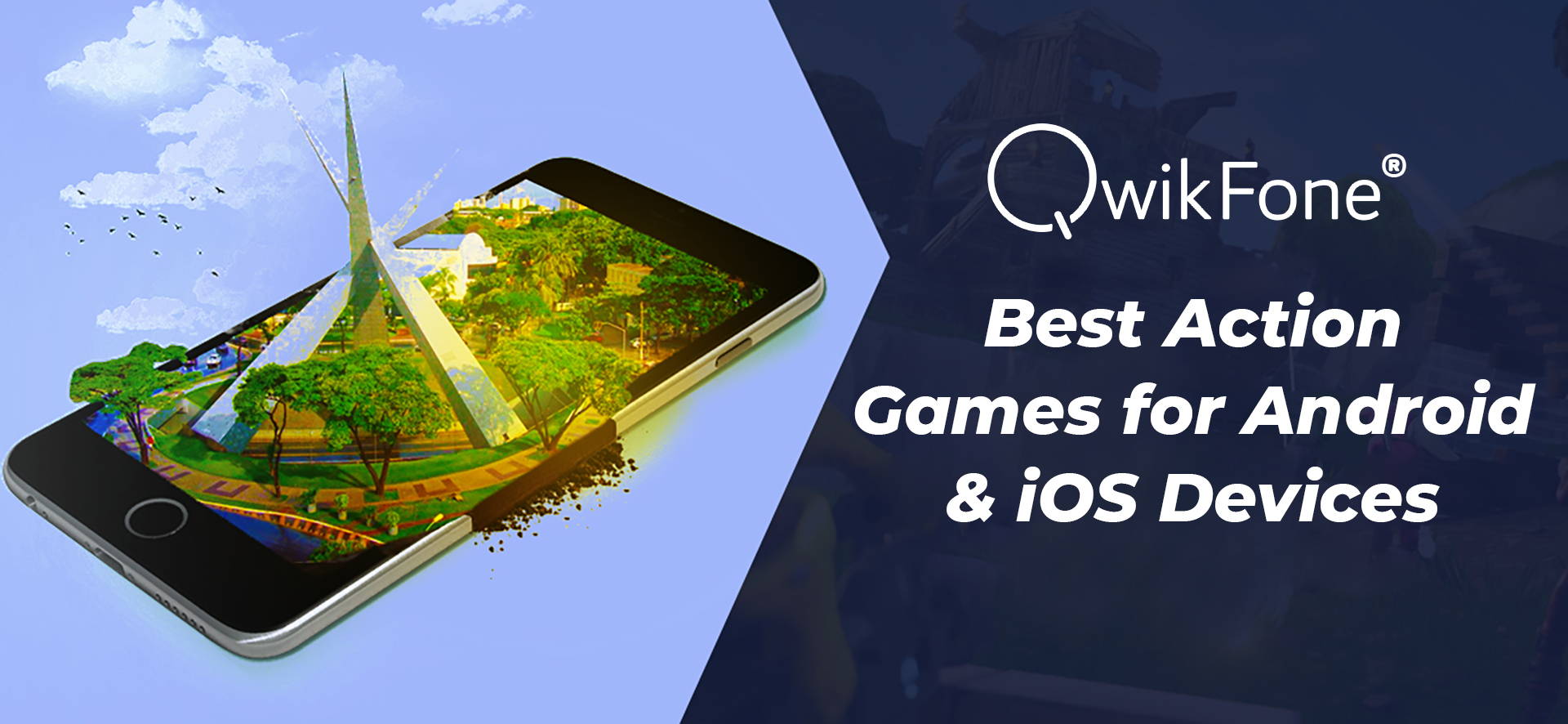 1. Garena Free Fire: Kalahari

If you are into survival shooting games, the current top game that you'll find in Google Play is Garena Free Fire: Kalahari. As a matter of fact, more than 500 million users have already downloaded it into their smartphones. The main goal of the game is to survive against the rest of the combatants on the island where you get to shoot, outwit, and outrun them. Each round runs for 10 minutes only so you will need to be quick on your feet to dodge enemy fire, loot weapons from downed combatants while staying in the arena to win the game. The gameplay is exciting as is the design of this online survival game which is sure to keep you hooked all throughout.

2. Battlelands Royale

This is another example of the best game in the action category that should be downloaded in your smartphone. The graphics may be a bit on the cartoony side, but its simplistic user interface is what makes this light on your phone's memory. Just like the previous game, in order to win the level, you have to be the only one remaining in the stage. If you have played Fortnight, you will be competing against other players, 29 to be exact, as you land in an area equipped with armor and a few weapons. Your goal is to finish off any enemies that are within your circle.

3. PUBG Mobile – 2nd Anniversary

When it comes to best action games, this is probably one of the most popular titles that you will see in app stores these days. What made this gaming app stand out among all the Battle Royale type games out there? Well, the gameplay has a more realistic feel to it because of all the details added, including the weapons that you get to pick up. Although these features could be seen during the first version of the game, the latest gaming app has additional modes for you to play in like the Payload Mode and there is also the Team Deathmatch. More weapons and vehicles have been added to the roster as well. If you haven't started playing any action game, this is a good one to check out to test your skills against other players.

4. Modern Combat

For those who prefer to play a first-person shooter type of game, Modern Combat 5 will suit you. This is somewhat similar to Call of Duty which has a story that unfolds as you play. What's great about this game is that right from the start, you will feel the intensity already from the opening scene of helicopters being shot down while riding motorboats.

The time to load the game is a bit slow, but this builds up the intensity of the game from my point of view because once you are in the game, you won't be able to stop. Each level poses a challenge that you can overcome with skills and high-powered weapons too. There are even some guided moves when you escape death which is quite impressive. If you want to play with others, then you'll be happy to know that this app does allow multi-players. What else can you want from this game? For sure, you will be enjoying this game on your own with your friends even when they are far from you.

5. Call of Duty Mobile

If you are looking for the best action-adventure games for Android and iOS, this is definitely one of the best out there. From its graphics alone, you can see how well the game has been developed for users' enjoyment. It actually broke the record in the apps store as one of the most downloaded game. This mobile gaming app lets you battle your enemies using high-tech weaponry and vehicles. The weapons you get are all realistic which adds to the experience, plus you can see a slow-mo of your kills too.

15 Best Action Games for Android and iOS Devices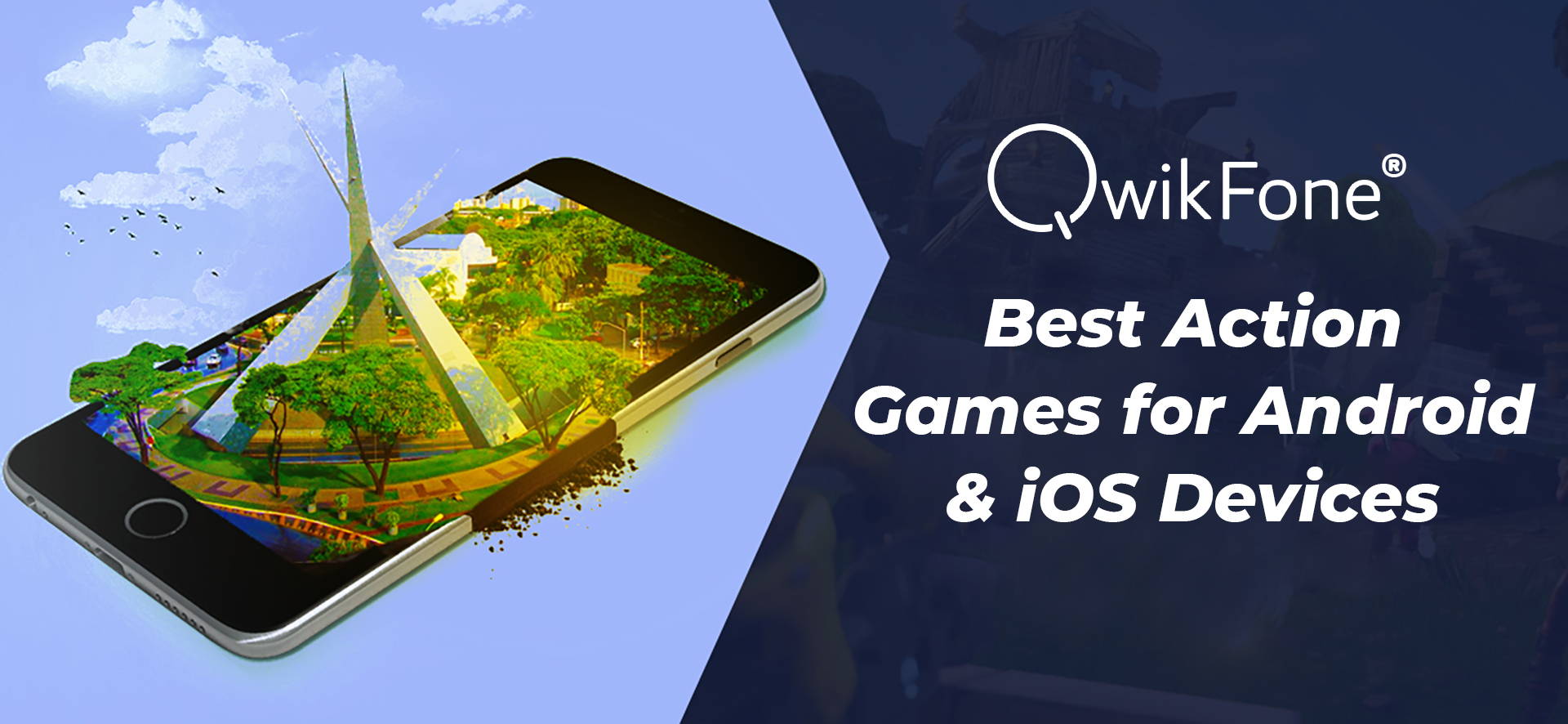 6. Critical Ops

When it comes to shooter games for Android users, you should try Critical Ops. There are two ways in which you can play here, either you play as the antagonist a.k.a terrorist or the protagonist which is basically a counter-terrorist. This is also one of the best multiplayer games to try out if you want to spend some time with your online buddies. Although the gaming interface is simple, it still offers plenty of challenges as it will test your skills right from the start.
7. Age of Zombies

Zombie loving gamers out there will have a field day playing Age of Zombies as this survival game pits you against zombie hordes. Fortunately, your survival rate increases a bit with your cache of weapons, but they can only support you for a bit. You need to keep your eyes peeled and ready to run or fight the zombies in order to survive the world's ending. This takes a lot of skills and luck too and it will keep you hooked to the game for hours.
8. Mortal Kombat

If you are not into shooter games, then this classic game is well worth the time. That is if you are fine with the gruesome fatalities that this game is known for. Rated as one of the greatest players vs player today, Mortal Kombat's gaming interface is not only unique but entertaining too. There are several characters that you can choose from all of whom has his or her own special attacks. If you think that this will be a straight-up fighting game, you might be surprised to hear that it will require some careful considerations on which player to use at each level. This game is going to keep you busy for hours.
9. Into the Dead 2

What else belongs in the list of top 15 action games for Android & iPhone? If you still want more zombie games that will accompany you during this pandemic, then Into the Dead 2 is a good choice. The graphics give the game a realistic feel to it which will keep you hooked from start to finish. This game is a free-world zombie game meaning that you get to explore and interact with your surroundings. The best part? You can play offline too so you don't have to worry about internet connection all the time. Have a look at the
best-offline games for android to download
.
10. Sniper 3D

Another game worth adding to the list of best action games is Sniper 3D. This is more of a laidback type of shooting game as you will not be in the thick of things but rather placed far away with the goal of shooting your target using different sniper rifles. You will need to be cool and calm and know how to hit your target without alerting others. The storyline may be limited but it will keep you planning your attack at every level to achieve your goal.
11. Shadow Fight 3
The cool graphics of this action-packed game is going to test your mettle whether you are playing to complete the chapters of the story, go into a duel with real-time players, or join events in the game where awesome rewards await. You will be able to level up your character, upgrade your weapons, learn new techniques, and so on. Some may say that the gameplay is a bit different than its predecessors but rest assured that the weapons available are quite formidable, and the fights and hits are still hard as ever. There is no doubt that the developers proved that the sequel to their previous games still packs a punch and worthy of being on this list.
12. Injustice: Gods Among Us and Injustice 2

These two mobile apps offer plenty of characters for you to try out where you will find characters from DC and Marvel battling it out against one another. This is a PvP type of action game that will keep you on your toes as you play your favorite hero or villain against others. The graphics are outstanding but there are times when there is way too much going on your screen. However, if you can look past this then you will find yourself eager to beat your opponent with your favorite character's skills and strengths.
13. Guns of Boom
If you are still looking for more shooter kind of mobile game, then Guns of Boom might be something you'll enjoy. There is a ridiculous number of guns that you can find and use here to defeat your enemies, and the best part is that the controls are easy to get the hang of. When you enter the game, you will be a soldier who needs to avoid and battle enemies in the field. Show off your tactical skills and outwit your opponent or else it will be game over. This is one of the best games to pass the time with and you'll understand why once you play it.
14. Fortnite
Although Fortnite is limited to Apple mobile phone users, it is still one of the best mobile games out there that are guaranteed to keep you entertained for hours. Since this is a survival/shooter kind of game, the developers have rolled out plenty of features that no other games can compare to. It could be said that this app was the best Battle Royale style out there while many are still trying to play catch up. You'll have plenty of characters to try out, build, and even destroy other structures in the field, loot and equip your character with your weapon of choice. This is going to be one of the best mobile games that you will play in this list, guaranteed.
15. Death Road to Canada
What other best action-adventure games out there should you download in your mobile phone? How about the epic Death Road to Canada? Yes, it is another zombie-survival game, but here you will be taking a group of survivors to Canada if you wish to have any hopes of living. And it's not just about shooting zombies, but you also need to loot places that you have explored to see what you can bring in your trip. You also need to make sure that your team's morale is high and that they are healthy too. This sounds like a lot of jobs but you are going to enjoy the level of challenge here. It is a paid game but it's going to be worth it especially when you get to play it again and again with new features unlocked for you.
These are just a few examples of worthwhile action games that you can download into your smartphone to while away the hours during the pandemic. Depending on the kind of games that you like, whether it is a first-person shooter game, zombie-survival game, or an all-out Battle Royale, you will find everything you want on this list. Check them out and see which ones fit the bill. The best part? These games are playable in both iPhones and Android devices, so you don't have to worry about running out of highly entertaining games to keep you busy during this pandemic. You can also buy an affordable refurbished phone from
this website
to play these games during this time and save your bucks at the same time. For sure, you won't notice that you've been playing for a while now once you start any of these mobile games.