Alexa vs Google Assistant vs Siri

Alexa vs Google Assistant vs Siri: Which is the Best Digital Assistant?
by Ishaan Seth July 9, 2020

One of the most prominent features that smartphones as well tablets have these days is the personal assistant. These assistants are voice-activated meaning that you only need to say their wake word and they will immediately do any instructions you have for it. You're probably familiar with Siri, Alexa, and even the Google Assistant too, just to name a few. Each one comes with its own unique features with one goal in mind and that is to provide aid to its users through voice commands. Some are already built into the software while others have to be downloaded from a third-party vendor. However, the question has been raised on who the smartest virtual assistant is.

Before we can determine who among these three is the best voice assistant, let us give you a brief description of each application to understand them better.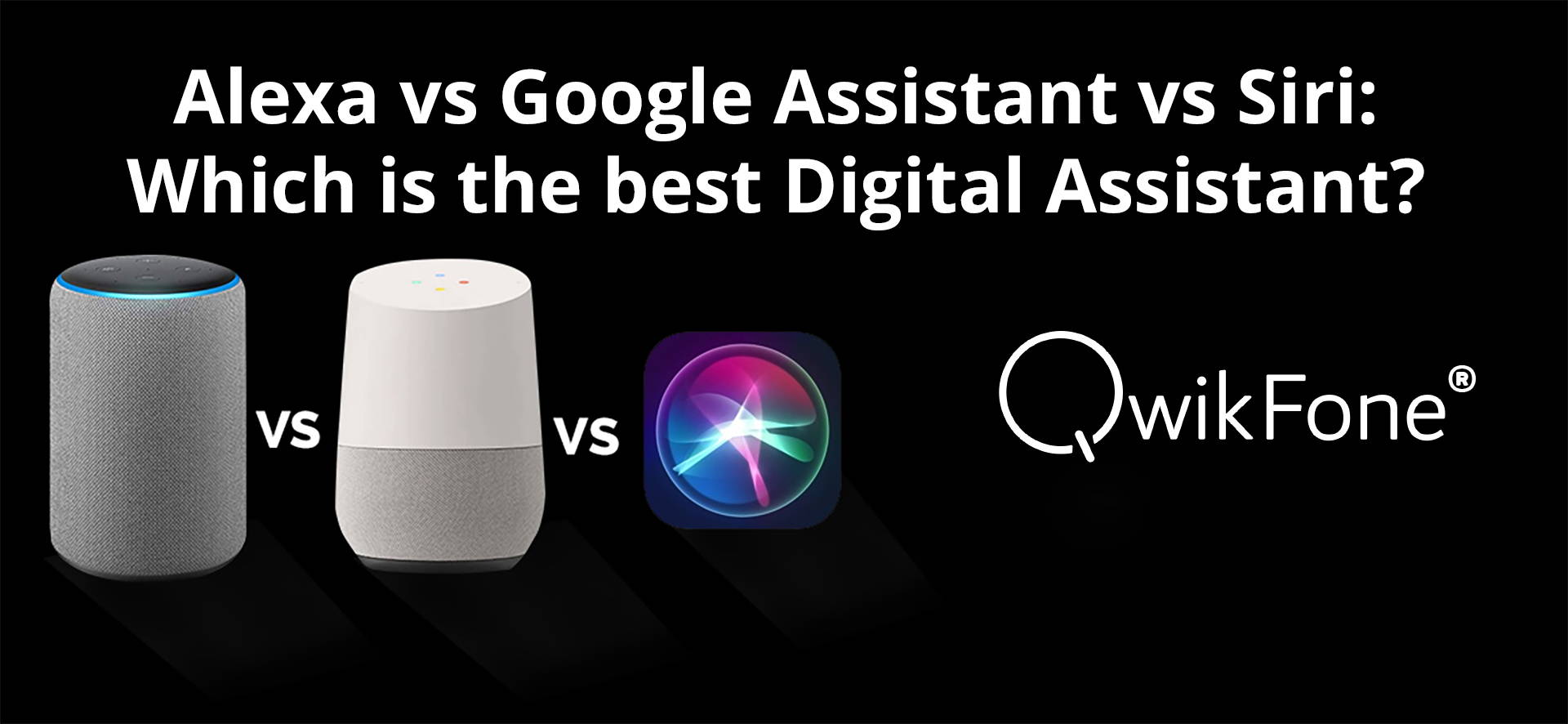 Almost everyone is familiar with Alexa, making it the most known out of the three. It's wake word, "Alexa" has a more personal approach to it compared to the two. Among the features that it offers include compatibility to smart homes, search for information via the internet, give reminders and enable alarms, and even letting you control your choice of music without even touching your device. One of its main advantages is that this assistant has more applications and services that it is compatible with.

It is not just limited to any Echo devices, but it can also be used with Versa 2 by Fitbit, and even gadgets by Fire, not to mention that it can also work with selected vehicles. Those who have tried this program felt that they were having conversations with a person which is probably one of the reasons why many enjoyed it when it was released.

Alexa vs Google Assistant vs Siri: Which is the Best Digital Assistant?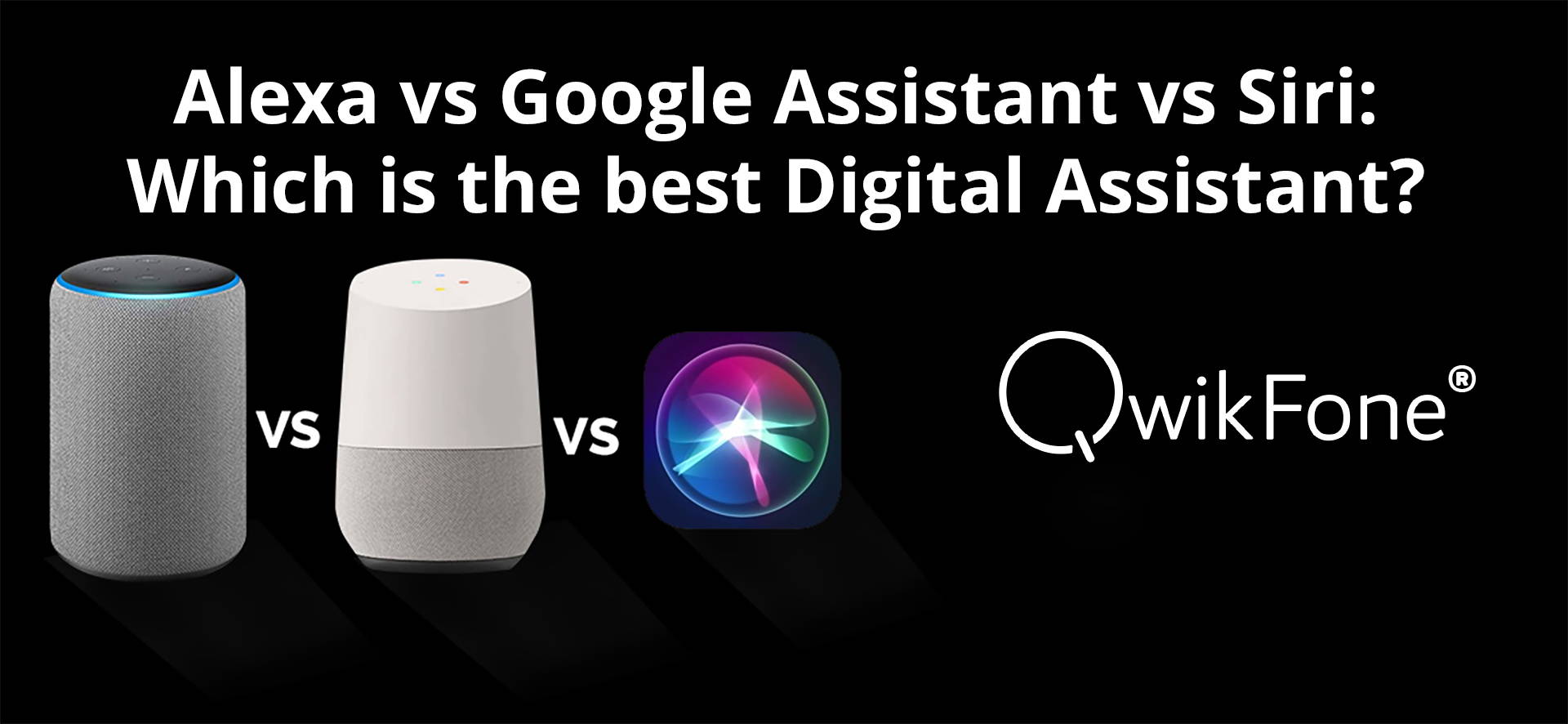 When it comes to voice assistants, Siri is considered to be the first in the market. Apple released their assistant as a standalone program in 2010. However, this program has been well integrated into their software ever since the company has bought the business that brought Siri to life. It does work the same way as Alexa and even Assistant by Google, but Siri makes the user experience more personal. What strikes us the most with this program is that Siri does have some wit to her which is great as it makes the conversation more natural.

Using this personal assistant by Apple will be like having someone to instruct to give someone place a call on your behalf, search information through the web, help you set up your devices in your smart home, enable various programs in your iPad or your iPhone, and more. However, Siri is exclusive to Apple users which is a bummer if you want to use this service. If you have a vehicle that is Apple compatible, you may even talk to Siri while you are driving which is great especially if you need some assistance.

This application's strongest point is being able to follow voice commands with ease. Just instruct your Siri to text someone, or ring up a friend, or whatever command you can think of, and it will do its best to meet your needs.

This program was released in 2016 as Google Now's extension where it comes with more personal elements such as accessing your emails and calendar, giving prompts for upcoming events, and such. But it does come with new features such as being able to discern different voice patterns have more understanding of context, and is compatible with features like Interpreter Mode and even continuing conversations.
This application is everywhere, so to speak, from speakers for Google Home, smart displays, Nest, various Android phones whether it is refurbished or brand-new, and even Android auto. Get
additional info
about refurbished phones. Even iOS users will be able to install this program on their device by downloading it. Android users are taking advantage of this program because it helps speed up their search, receive accurate details about questions that they have, and even assist them in controlling their smart-enabled homes.
Which is the Best Voice Assistant?

Since voice assistants are the future of technology, many are wondering which among the programs available is considered the smartest virtual assistant. Loup Ventures, an investor analyst business, was determined to figure out which among the three offers the best results. This is why they decided to test these programs by giving them a series of questions to figure out which app gave the best and most accurate results.

Out of the programs tested, it was Google Assistant that ranked first as it was able to give 88% accurate information. Apple's Siri only got 75% answers correct while Alexa ranked third with just 72.5%. But the test that was given on these virtual personal assistants was through smart speakers rather than the usual smartphones.

The next test that was given by the same company was an IQ test where it focused more on these apps' abilities through smartphones. The overall ranking did not change with Google Assistant still on top. The difference was that the Assistant got 92.9% correct answers, while Siri and Alexa got 83.1% and 79.8% correct, respectively. So far, things are looking great for Google's voice assistant program, don't you think?

How the Questions were Shaped?

Since these voice assistant programs are designed to provide support to its users, the questions that were asked of them were what people need right now, such as finding the nearest café. The series of questions that were posed were to determine how accurate these assistants are in providing information on these locations and how efficient they are when it comes to following commands that are given by the user.

However, although Google Assistant outclassed the two apps, it was Siri that dominated the category for Commands. Apple's voice assistant was better at executing any voice commands from sending emails, ringing up a contact, and even playing some music.

Alexa, on the other hand, was not built into the operating system of the device which is one of the reasons that it could not compete with the two, which is forgivable. Basically, Alexa is a different application that needs to be downloaded hence it doesn't have the ability to send emails, compose texts, or make a call.

The company that conducted the tests stated that voice assistants that are used in smartphones are quite different from the ones installed in smart speakers since their interface as well as their functions are not the same.

For those who are asking, "Which is the best voice assistant?", the answer here is it will depend on what you are looking for in such programs. If you are an Apple user who wants an assistant that will be able to follow all voice commands when prompted, then Siri is a no-brainer. Like it was mentioned before, it is the best out of the three when it comes to giving commands on your mobile phone. However, Siri is limited to Apple products only.
Overall, Google Assistant is hands down, the best of the lot. Get more information about
how to use Google Assistant
. Not only is it applicable to all devices in the market, including Apple, but it has also scored high in various tests conducted on it. It delivers more accurate information which, for many users, what they really want when they ask questions compared to others. It can help you stay organized both with work and your personal life. It can access your calendars and emails and prompt you when there is an upcoming event that you should not miss.
Furthermore, this voice assistant is not difficult to handle at all. There is no need to download this program unless you are an iPhone user because it is already built-in the operating software already. If your home or vehicle supports Google Assistant, you can use it to set the temperature, play music, dim the lights, and so on. This is one impressive program that clearly makes life convenient for many, especially those who often have their hands full and would need an extra pair of hands to send out messages and such.