Hey Google, Find My iPhone! How to Use Google Assistant to Find iPhone

Hey Google, Find My iPhone! How to Use Google Assistant to Find iPhone
by Ishaan Seth May 13, 2021

For many people, the gap between iOS and Android seems like it is going to separate the two systems forever as opponents that would never meet or have any point of connection. Ideas such as this are supported by events like launching the ClubHouse app which was clear at its beginnings that it was made to intensify the differences between iPhone and Android phone users.

Of course, now, the Club House version for Android is being made available for other mobile phone brands with OS based on the open-source Google creation. In addition to this move, another grand move has been taken to bring iPhone users closer to Android and vise-a-versa. Apple iPhone users can now use Android systems to find iPhone using Google Assistant. Just say: "Hey Google, find my iPhone!" and it's done!

In this post, we're giving you the detailed and best way to connect to and find your iPhone with Google Home systems.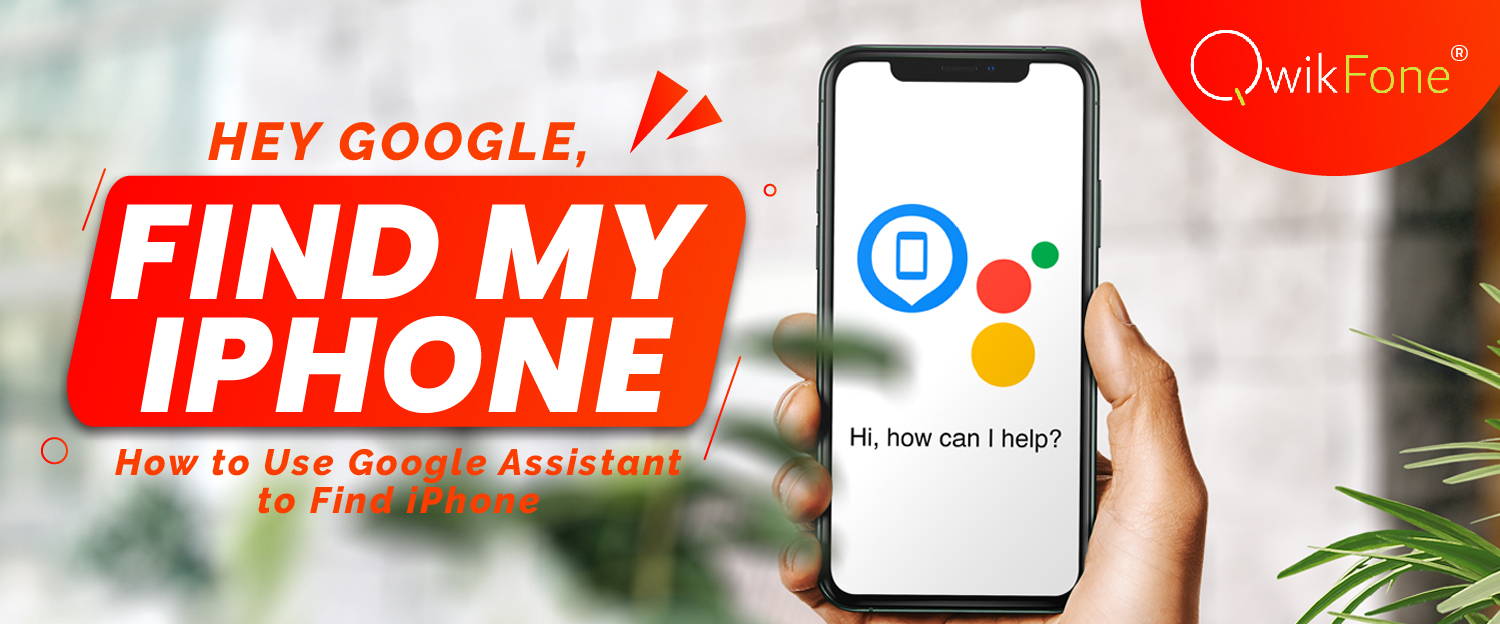 Why Do I Need to Find My iPhone Using Google Assistant?

Before getting into the technical details and steps of how to find an iPhone with Google Assistant, we have to answer the question of why. Usually, for users who are avid users with either iOS or Android, the question of connecting the two systems never came up. This is why it is important to detail the cases in which a user might ask: "How to find my iPhone with Google?

Despite the appeal of having a unified system across your devices, which is clearly shown in the Apple iOS ecosystem across Apple devices, it would actually be a better experience to have various devices with various systems. The different experience is more valuable and enriching.

There is also the matter of cost as Apple products are known for being the most expensive in the whole consumer electronic market. So, if you would just like to have an iPhone and all of your other devices are using Android as OS, the "find my iPhone with Google" feature would be perfect for you!

In many cases, connecting your Apple iOS and Android devices is a necessity. Tech developers and creators saw the benefits of bringing polar sides together more than the benefits of competing as opponents and this is why they gave us the "Find my iPhone using Google Assistant" feature.

As of April 2021, Google Assistant added several cool tricks and features to make it's users lives easier as well as iOS users' lives!
Hey Google, Find My iPhone! How to Use Google Assistant to Find iPhone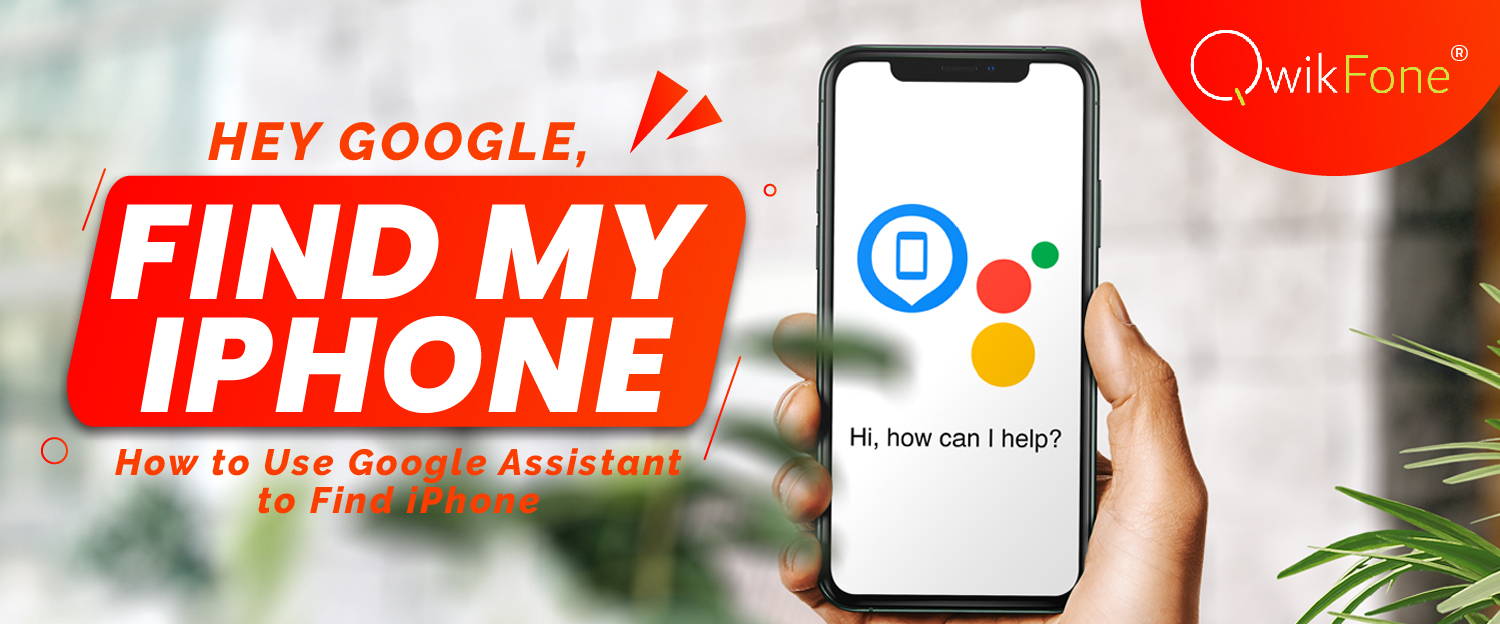 Set Up Google Home to Find Your iPhone

Download the latest Google Home app version on your iPhone.
Make sure that the Google Home system has permission to access devices on the same network.
Turn on Bluetooth of Google Home.
Sign into your Google account from iPhone.
Enable location access.
Open the settings menu of the Google Home app.
Tap on "Notifications"
Tap on "Turn on notifications" -> tap on "Allow"
Under "General notification" enable "Critical Alerts" option.

Now all of your steps are done and all you need is the presence of a Google smart device with a speaker that can listen to you when you say: "Hey Google, find my iPhone". Google will immediately send a notification to your iPhone which will cause the iPhone to make a custom ring tone that you can use to track down your mislocated iPhone.
More Cool Features to Enjoy Google Home Assistant

Adding a "find iPhone" feature is not the only feature that the latest Google Assistant is bringing its users. With several other feature additions, Google Home is taking the lead once more to become one of the best smart home systems available in today's market. Check out some of the coolest tricks that your Google Home can now do:

1. Order Food Faster!
Thanks to Google's AI software which is mainly used to make reservations, Google Duplex, take-out food orders are added to the list of tasks that the reservation app can preform.
When it was first released, the Google Duplex app was used to place reservations for its users whether the reservation is made online, or over a phone call. While the super smart AI made its users freak out in the beginning because of how human-like it sounds and acts, people are now used to it and its services are essential for many. This is why the addition of take-out orders is welcome.
2. Google Home Routines

While this feature was created in Amazon as the first home system, Google Home users can now enjoy the same concept in their apps. Creating daily routine templates is now much easier with Google Home and will take much less time and effort. In the app, you'll find all the suggested routine templates under the "Ready-Made Routine" tab.
Along side the " find my iPhone" feature, these are the most popular additions in the
Google Home apps that Android and iOS users
can enjoy alike. We're certainly glad of this step which, although might seem small, indicates bigger and greater things in the future of connecting iOS systems with Android systems on more fruitful and helpful ways that would ultimately benefit the user.