iPhone Buying Guide in 2020: Which is best

Apple iPhone Buying Guide in 2020

by Ishaan Seth April 30, 2020

The iPhone is one of the most coveted mobile phones today which isn't surprising given that their phones have this sleek design, higher specs, and impressive camera components just to name a few. However, with their annual release of iPhones, it's hard to determine which the best iPhone is among the lot. The best way to narrow down your options is to find out more about the latest models and what factors to consider as well.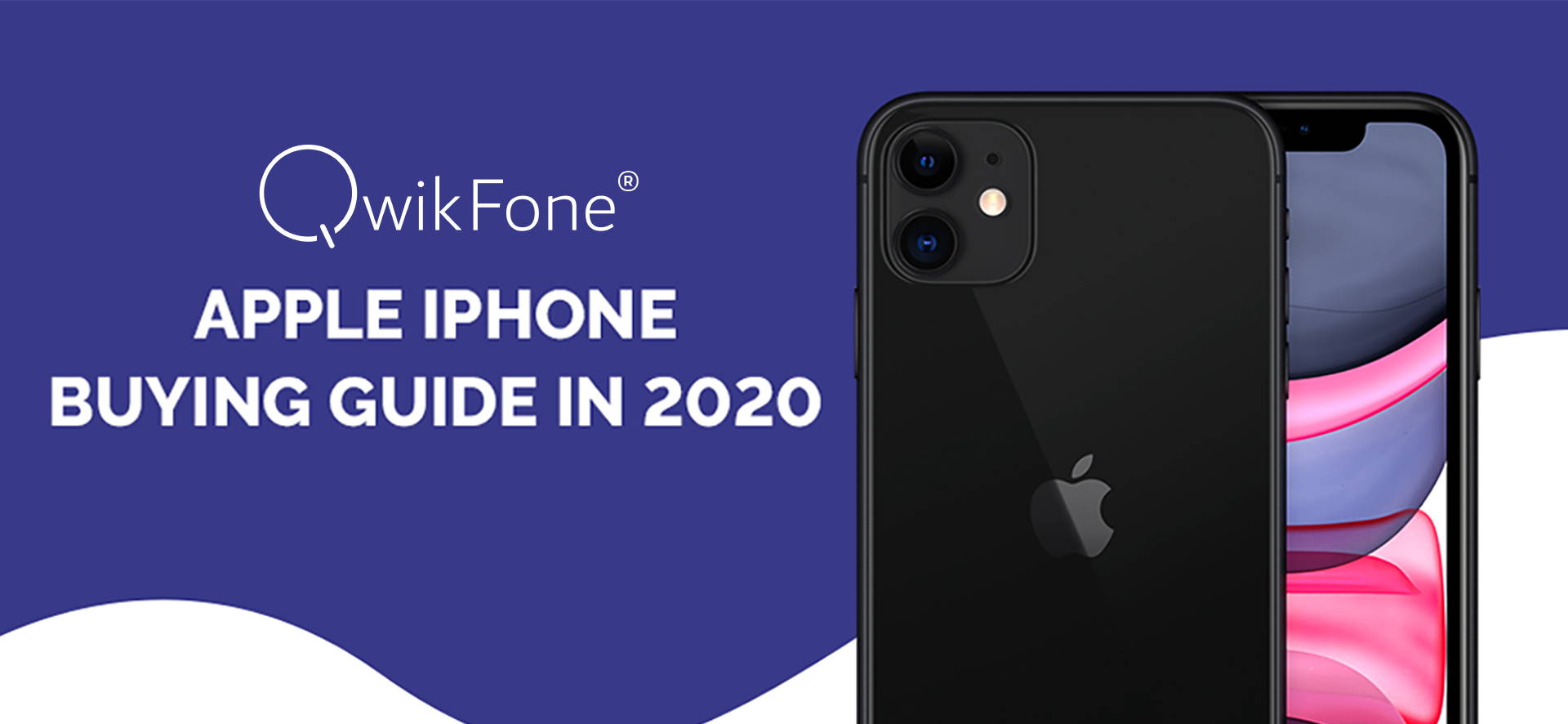 In the Matter of Screen Size

Apple changes the size of their iPhone's display for each model. For example, their iPhone 11 series have different sizes. The iPhone 11 has a display size of 6.1 inches while the 11 Pro is only 5.8 inches. The 11 Pro Max, on the other hand, comes at a whopping 6.5 inches. Their latest model, the SE, measures at 4.7 inches only.

With regards to which size is the best among the lot, it will be based on your preferences. Most opt for the larger screens because of the extra surface that they can use especially when taking photos and videos. However, those who are leaning towards portability may lean towards the iPhone SE model which is at 4.7 inches because it is more compact.

The best way to determine what's the best iPhone for your use is to inspect each phone personally. This will give you a better feel for the device and be able to choose one appropriately.

All iPhones have different storage capacities. And since Apple's iPhones do not have any external storage, you should carefully consider how much space you actually need. Fortunately, the internal storage for iPhones is decent enough at 64GB which is probably enough for those who are average users. This amount of storage can already hold most of your photos and videos, as well as games that you wish to play on your device. Keep in mind that the more storage you need, the higher the price will be which is why you need to consider this carefully.

Apple iPhone Buying Guide in 2020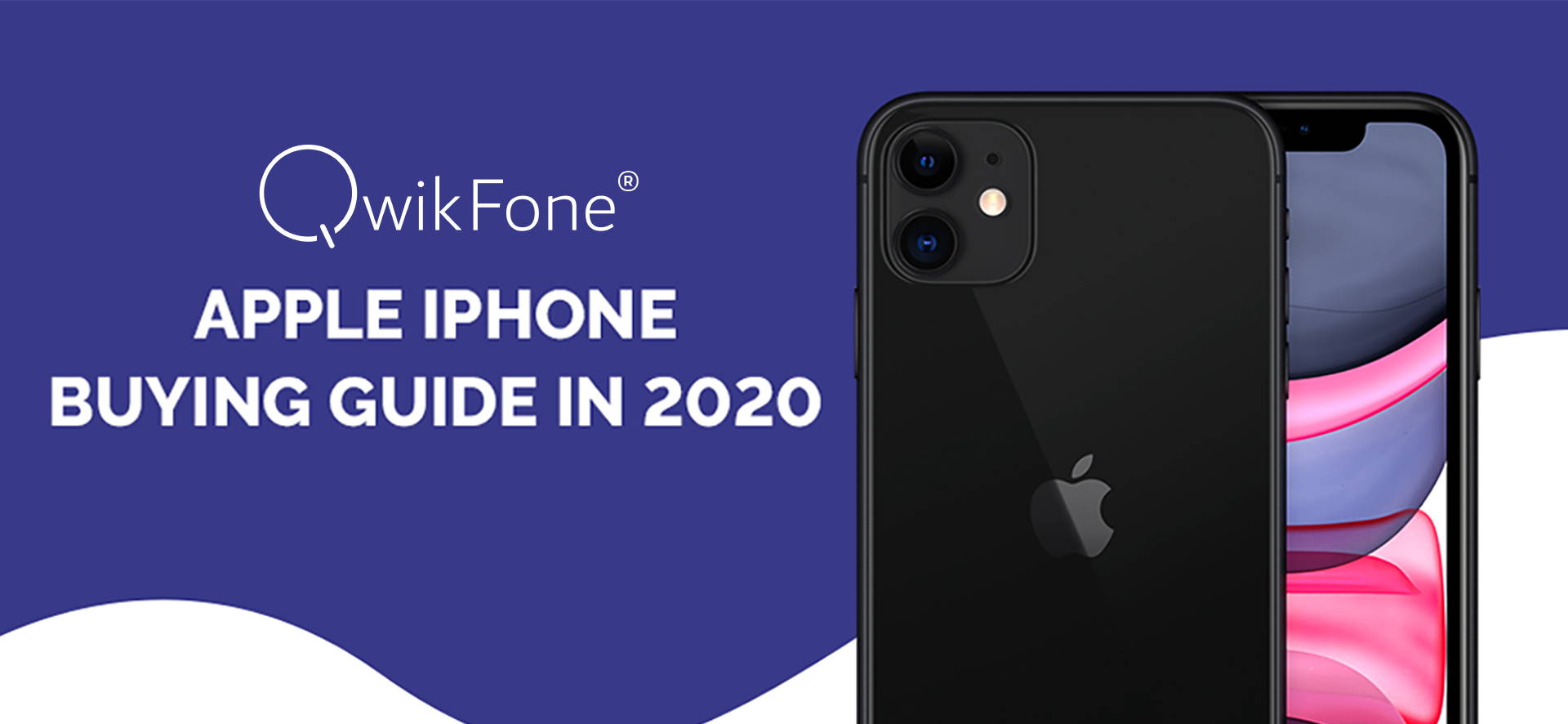 A Review of the Latest iPhones

This is said to be the best iPhone to date, not to mention the most expensive. This will not matter since you will get good value from it. In terms of specifications, Apple has given the Pro Max quite an impressive line up from having a bigger display at 6.5 inches True Tone OLED screen with 458 PPI, an A13 Bionic chip which is the fastest processor available, plus a slew of camera lenses that any photography enthusiast will enjoy using.

The 11 Pro is almost the same as that of the 11 Pro Max with the exception of battery and screen size. Like it was mentioned before, the display size is only 5.8 inches which may cut back on the screen surface, plus battery life can only give you 18 hours of video playback without being charged which is 2 hours less. Still, it is not a bad option to consider if you are sticking with a budget. The iPhone 11 Pro still runs with an A13 processor, has a three-lens camera feature, a tougher exterior, and other upgrades for photography. The best part is that even when the screen is smaller compared to the Pro Max, it is still equipped with the latest feature for brightness and contrast which allows you to have a more enjoyable viewing experience.

The iPhone 11 may be the cheapest in this series, but it is still a bit pricey compared to other smartphones out there. With regards to the specs, the iPhone 11 is a bit better compared to Apple's XR but in terms of display, the former only uses an LCD screen rather than the OLED that the Pro line is currently using. With regards to its camera, the iPhone 11 only has two rear camera lenses, but the selfie camera is upgraded to 12MP. Additional features that can be enjoyed in this model are the night mode and smart HDR which makes use of next-generation software. In terms of battery, it is considerably better compared to its predecessor plus it has a better water resistance feature too.

Another iPhone model that is worth looking into regardless of whether you want a new version or refurbished phone, is the XR. Although its current price, which is at $599, cannot be considered as cheap as others in the market, it is a good number for this model. This is one of the more in-demand iPhone models because of its notched-screen design, Facial Recognition feature, plus an impressive 6.1-inch display. The A12 Bionic chip is still as powerful as ever which is worth considering.

Although the XR still uses the LCD screen from previous iPhone models, there is not much difference in terms of quality. Unlike the Pro series that have multiple lenses at the rear, this model only has a single camera lens with a 7MP front camera. In terms of storage, there are two options, and these are the 64GB and 128GB internal storage which are good enough for average users.

Who would have thought that the latest iPhone released by the tech giant this year is actually the cheapest? For only $399, the SE has been re-released due to customer demand. It's a 4.7-inch display that is embedded in a chassis is almost the same as that of the iPhone 8. What makes this a worthwhile option? It has a better processor compared to the iPhone 8 since it runs on A13. Additionally, there are upgrades that are centered on improving the quality of videos and images which is a plus.

Refurbished Phones, Anyone?

We all know that iPhones are among the high-end mobile phone brands today and getting one will cost you an arm and a leg. But what about buying refurbished phones instead? A lot of people assume that just because a mobile phone is labeled refurbished, it automatically means that it is a second-hand device. This is not so. Refurbished devices are those that undergo repair prior to being restored to their factory settings before they are sold again.
Refurbished iPhones, when bought directly from the manufacturer
over here
, can function well as new and at discounted prices. This is a huge relief for those who want to get their hands on the best iPhone but are on a tight budget. Aside from purchasing directly from Apple, there are retailers that are offering them too, but you need to be careful where you will be buying it from. A professionally refurbished iPhone should have a decent warranty in place. On the other hand, second-hand devices, are those that are sold as they are, meaning that they weren't repaired or restored to their original settings. You will need to weigh the pros and cons of buying a new one versus a refurbished one if you want the best iPhone for your use.
With the reviews mentioned above on the top iPhones today, it will be a matter of price, preferences, and specs that will land you the perfect phone for your daily use. Although you will need to wait for a few months to find a refurbished version of the latest iPhone, if you can live with using the older versions, a refurbished device at a discounted price can be a good option to consider.