How To Take Full-body Selfie For Instagram & Dating Apps

How To Professionally Capture The Perfect Full-body Selfie For Instagram & Dating Apps
by Ishaan Seth December 5, 2019

While many people are still consumed in the meaning of selfies and whether they're a good or a bad thing, there is no denying that selfies have become a huge part of our everyday life and, believe it or not, important too!

Selfies started as a fun new thing more than 10 years ago, but now, taking a selfie in a certain moment might be your best memorabilia of that moment, it might get you the date that will turn into your long-term relationship, or even be the best photo of you; the one that will change how you are photographed for the rest of your life!
For all of these reasons, it is crucial nowadays to know how to capture a perfect selfie. How to take a picture of yourself that will not emphasis any flaws or show any distortion.

Unfortunately, as popular as they are today, selfies are still one of the hardest things to nail for many people. If you are one of those people who dread opening up your phone's front camera, this experience is about to change 180 degrees! You're a few seconds away from learning how to take perfect selfies whether it is a full-body selfie or a face-only selfie.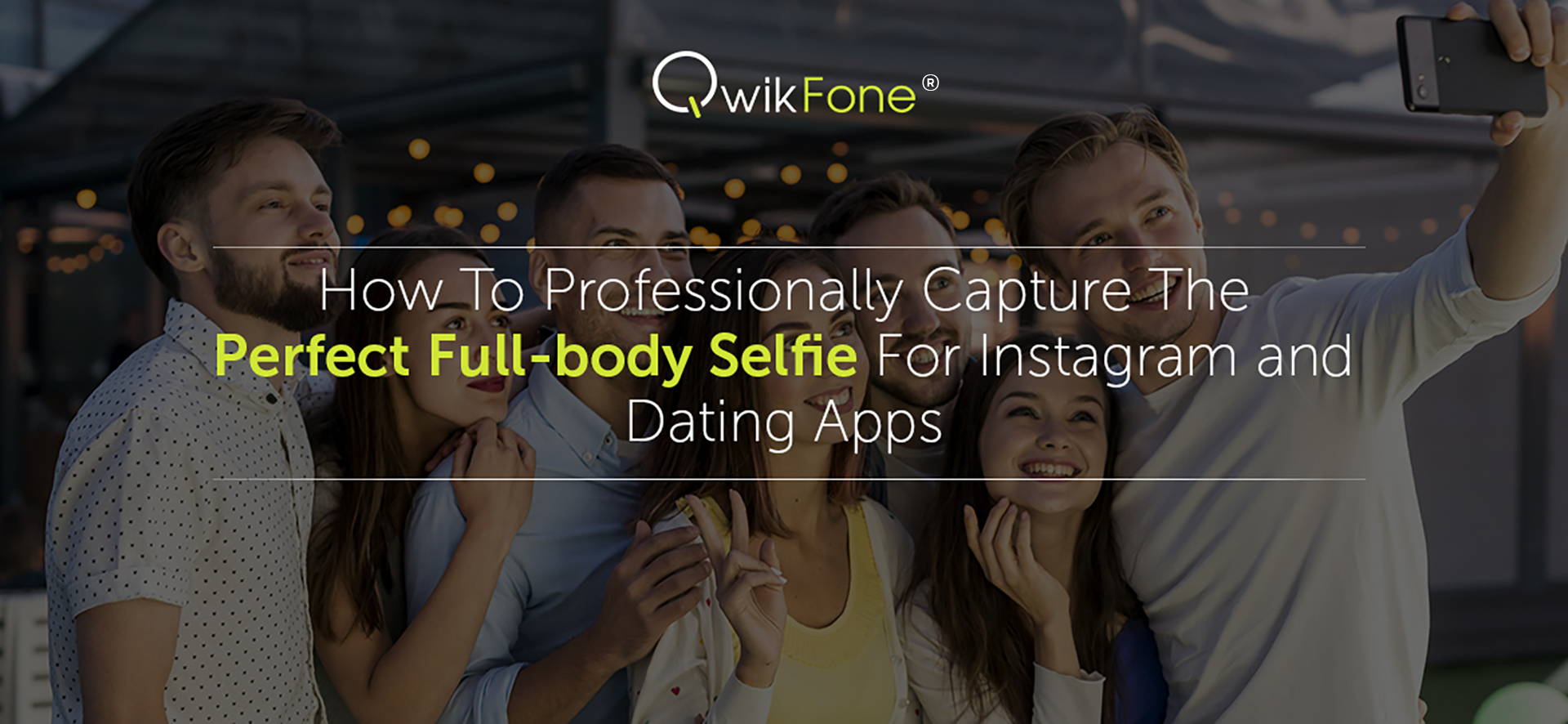 As a general rule of thumb, the result of any activity in life is only as good as the tool used in this activity. When it comes to photos, selfies and otherwise, the quality of your camera defines the maximum level of quality your photo can be at. This is why it is super important to choose a phone with an excellent front camera to set your future selfies on the right track.
No, you don't have to spend a fortune on a camera phone to have good selfies. There are affordable smartphones that will perfectly enable you to take gorgeous pictures of yourself alone. Check out these camera phones that you can get refurbished at
QwikFone
and start taking amazing selfies with minimum cost right away:
How To Professionally Capture The Perfect Full-body Selfie For Instagram & Dating Apps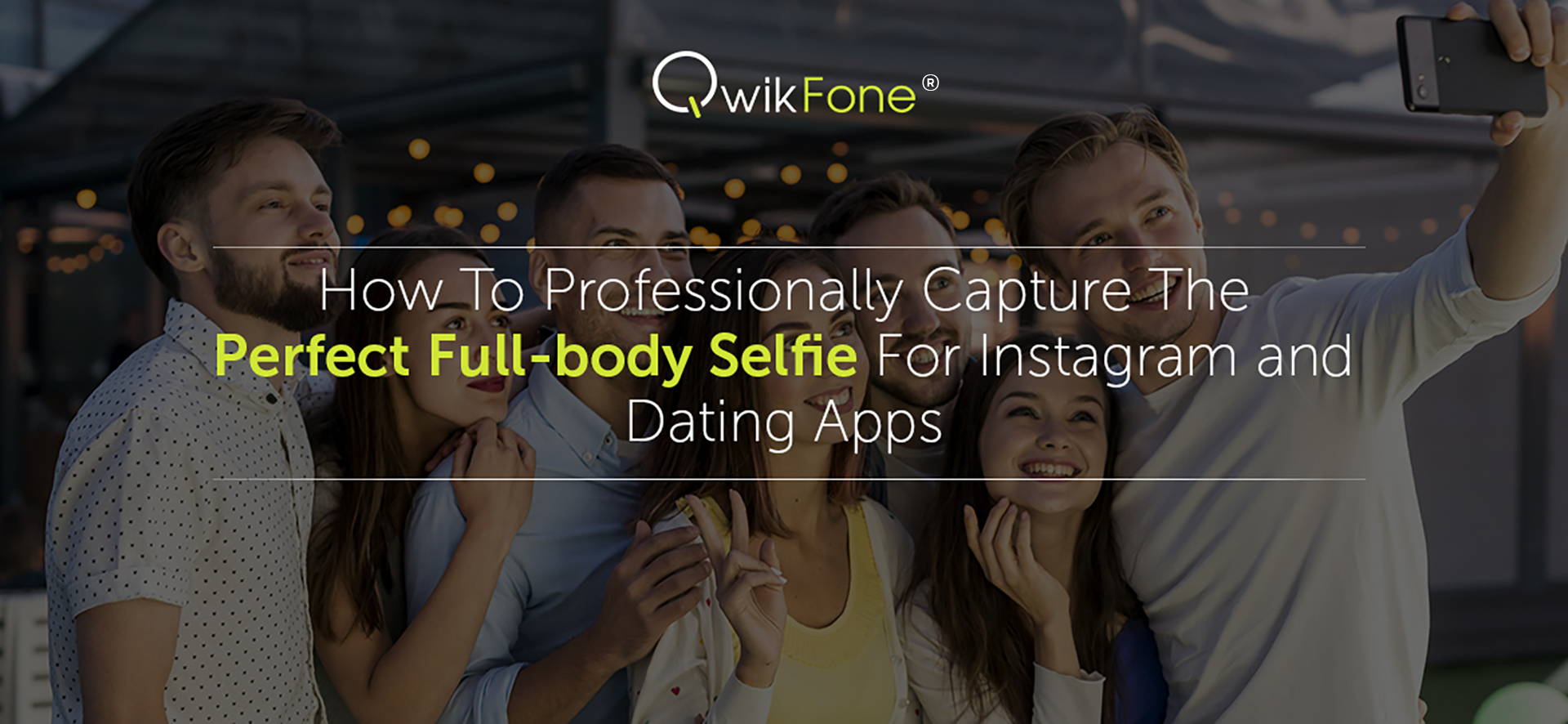 OnePlus 3T
OnePlus has an amazing 16MP front camera which is a great improvement compared to the OnePlus 3 front camera. This beauty captures incredibly detailed selfies with minimum effort or photography talents. The dynamic range in this front camera is impressive and provides the sharpest photos you can get. Perhaps the best feature in this selfie camera is that it has a smile detector which helps you take your best selfies ever!
Just in case you're wondering about the video capabilities of the OnePlus 3T front camera, you can record full HD videos at 1080p quality using it. Whether you want to use it for regular video calls or vlogging, this camera will only show your best!
HTC 10
Another 2016 camera phone that will serve you well in terms of its front camera and selfies. The HTC 10 is a little cheaper than the OnePlus 3T and its front camera has many more features and potential which makes it a good option for selfies. The front-facing camera in the HTC 10 has 5MP quality, but it is able to provide greatly detailed selfies thanks to its UltraPixels. It also features HDR which works on enhancing the photo's details after capturing. So, if we have one tip for using this selfie camera, it is to keep the phone stable in the same position for a second or two after snapping your selfie for a better result!
Samsung Galaxy S10 Plus
The Samsung Galaxy S10 Plus is a little pricey than the previous two options, but you get a lot more for the price, of course. First, there is a dual front camera system in this smartphone which will change your selfie game big time!
The two front cameras offer the option of capturing a wide-angle selfie which is the perfect option for group selfies or selfies that you want to have your background in a large portion of it. The Galaxy S10 Plus front camera gets your selfies with refined details and super-saturated colors. This means that you can count on this camera to automatically hide any imperfections your skin may have. So, don't worry about that pimple that decided to wait for your big day, the Galaxy S10 Plus front camera will minimize it for you!
Google Pixel 2 XL
The Google Pixel 2 XL is the cheapest option of this collection and it offers pretty decent front camera capabilities, too. The resolution of the Google Pixel 2 XL is 8MP which is already higher than the HTC 10. It offers a wide-angle shot just like the Samsung Galaxy S10 Plus. As additional features, the Pixel 2 XL has a flash for the front camera, Full HD video filming and recording, and a digital zoom!
So, in more than one way, the Pixel 2 XL is already winning this if it was a competition. However, it is not a competition since you, as a user, must weigh multiple factors and take them into consideration before making your decision. For example, the Pixel 2 XL doesn't allow an external memory card. But, then again, you can make this up by using a cloud or opting for the 128GB Pixel 2 XL version which might be a little more expensive. So, make sure to consider all your options before making a purchase decision.
Calm or colorful background?

Depending on the vibe you want your selfie to give off, your outfit, and your make up, make sure to select a suitable background. For example, choose a quite mono-colored wall if you have bold colorful makeup and/or outfit. The contrast here is everything. For party vibes, you can have a colorful selfie with a busy background. Too many colors can be used to express the loud music to give your selfie a sound and life of its own.

And by right we mean correct! Everyone has a side or an angle that makes them look better. This applies to face selfies and full-body selfies alike. Finding the right angle will help you take selfies like a model. These are a few pointers on how to do so.

Avoid bringing the camera too close so that you don't appear distorted or huge.
Move your head up slightly so that your neck looks longer.
Hide double-chin by slightly moving your head to the side.
Avoid high-angle shots.
Practice your smile, pouting all the time is not cute!
For photos in general, and selfies in particular, lighting can make or break your photo. While you try to find your best side for taking your own picture, keep in mind that you must try different lighting settings. Dim lighting can make the best picture look depressing. However, this doesn't mean that you have to spend any money on professional lighting since you can utilize natural lighting. Take your selfies in bright daylight to give them a natural glow and beauty.

The perfect way for your light set up is to keep it at eye level and face it while capturing your selfie.

Simplicity is always the key!
Pictures usually tend to show your true inner feeling on your face. This is why it is important to take is easy. After all, it is only a picture. If you don't like it, you can simply delete it.
Keep a simple and natural smile on your face and don't think too much of how you're going to look. This way, you'll be able to capture the most pretty and organic shot of yourself.
If you like your photo but there is a single detail that need to be altered,
you can use Photo Editing Apps
, Photoshop can be a good tool to fix what you don't like about the photo. However, don't get to edit-happy; otherwise your photo will start looking less natural and more funny!
Filters can be fun, but when it comes to important selfies meant to show your face and body, it is better to keep things as natural as possible. To understand how filters can a negative effect on your photos, consider the other side of the story, if you are scrolling through Instagram or Tider and you come across a heavily filtered photo, wouldn't you think that this person must have a major flaw that he or she is trying to hide with the filters? So, to send a natural and confident vibe using your selfie, skip on the filters.

No one takes the perfect selfie from the first or second time. Despite what you might think, all those selfie pros take tens of photos a day and share only one or two. In order for you to take the best full-body or face-only selfie, you must practice during times when keeping the photo or deleting it doesn't matter. This way, you'll be prepared to take out your photo and snatch that split-second selfie with your favorite celebrity when you come across them the next time and actually be proud to share that photo!