What is True Tone on Apple iPhone & How to Use It?

What is True Tone on Apple iPhone & How to Use It?
by Ishaan Seth March 3, 2021

Apple is considered to be the most innovative smartphone company and creator in the market to this day. With every Apple iPhone release, we might hear a few objections from here and there about missing features of design changes. However, there is no denying that there are always several features that iPhones always come with that make these devices irresistible to buy.
For most people, preferring iPhones stems from a desire to join the popular choice without really a clear grasp on what makes Apple iPhones so special. Get some
buying guide for Apple iPhone
. The reason for this is that most smartphone reviewers approach the special features of iPhones from a technical point of view without much explanation of what the specs we read on the GSMAreana list mean in terms of their actual effect on your experience, as the user, with the iPhone.
True Tone in iPhone is one of the examples on this issue as we read all the time in different iPhones and iPads specs that one model has True Tone while the other may not have it. In this post, we're going to explain in detail what is True Tone on an Apple iPhone, how to use it, and why it is better to choose and use an iPhone with Apple True Tone.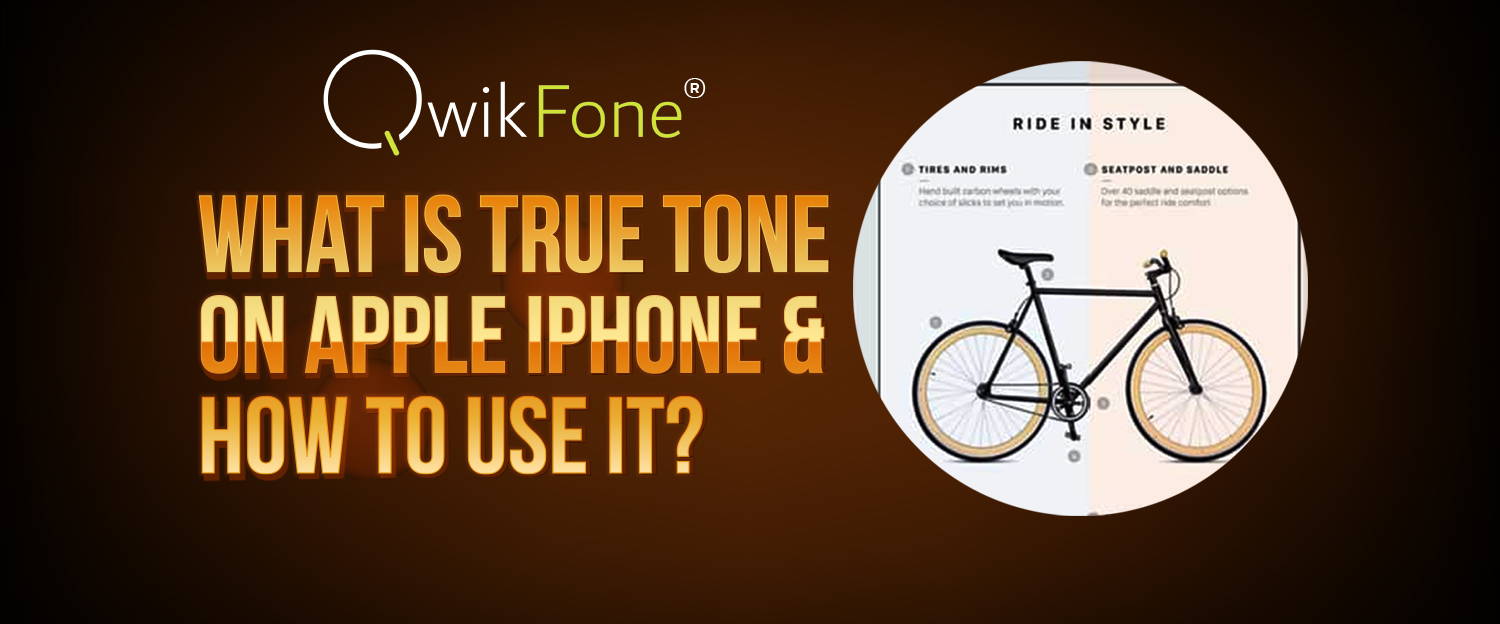 If you're an avid Apple user for many years, whether that is with iPhones, iPads, or Mac, You may have noticed that since 2018 device releases, the brightness settings have slightly changed to include and additional option called True Tone.
So, What Does True Tone Do?

Apple developed this feature through adding special sensors to its iPhones. The job of these sensors is to measure the levels of light and temperatures that are surrounding the iPhone so that the device is able to adjust its brightness levels and tone accordingly. As a result, iPhones, and any other Apple devices that apply True Tone, are more comfortable to use for the individual and cause less strain on the eyes.

So, for example, if you're using your iPhone in your room at night, it will have a different brightness levels than those for when you're using the iPhone outside in bright day light. The undertone of the iPhone's screen also changes between cool and warm according to the surrounding light and temperature settings automatically.

Of course, we can count on Apple to produce and execute a feature as tricky as changing light and tones in a precise manner that would keep the colors on the iPhone screen as natural as possible and not ruin the whole display colors in the process of applying True Tone on iPhone.

Now that we've cleared what is True Tone on an iPhone and what it does, should you be using it?

Why Should You Use Apple True Tone?

While the sensors for the Apple True Tone feature are already existing in the device's hardware, the functionality of True Tone itself can be turned on and off from the iPhone's Settings app.

So, ultimately, you, the user, have the choice of turning on and off True Tone in your iPhone.

Experts recommend that iPhone users turn True Tone on if the user is likely to move frequently between different lighting settings and often forgets or don't want to deal every couple of hours with changing of their iPhones' lighting and tone.

So, in a nutshell, turning your iPhone's True Tone as a default is recommended. However, there are cases where experts would also recommend that you turn True Tone off!

When Should You Disable True Tone in Your iPhone?

True Tone can affect your perception of color and, therefore, represent a block or a downside to using your iPhone for work if your work depends on viewing and using photos and videos professionally.

So, in order to see and review your work-related content on your iPhone in an unaffected way, we recommend you turn Ture Tone on the iPhone off while you're working.

What Apple iPhones Allow True Tone?

Apple iPads were the first Apple devices to have True Tone as the feature was first introduced in the iPad Pro of 2017. Later the same year, True Tone sensors were added to the iPhone releases of 2017, iPhone 8, iPhone 8 Plus, and iPhone X.

Since the iPhones of 2017, every single iPhone model has included and supported the Apple True Tone feature and provided its users with the best display experience in terms of viewing quality and eye protection at the same time.

iPhone 8
iPhone 8 Plus
iPhone X
iPhone XS
iPhone XS Max
iPhone XR
iPhone SE (2020)
iPhone 11
iPhone 11 Pro
iPhone 11 Pro Max
iPhone 12
iPhone 12 mini
iPhone 12 Pro
iPhone 12 Pro Max
How to Enable True Tone on iPhone?

For newer models of iPhones, True Tone usually comes enabled by default. However, if you want to make sure that it is on or turn it off temporarily, there are two ways to turn True Tone on / off. You can do so from the Settings app, or from the iPhone's Control Center:

Open the Settings app on your iPhone's home screen.
Tap on the "Display & Brightness" option.
Under the Brightness adjustment bar, find the option called "True Tone".
Tap on the corresponding toggle to turn True Tone on.
Open your iPhone's Control Center. The method differs depending on your iPhone's model
For iPhone X or later: Pull down the screen from the top right corner.
For models before iPhone X: Pull up from the bottom of the screen.
The Brightness Slider should be located right next to the Volume Slider on the right.
Tap & Press on the Sun icon at the bottom of the Brightness Slider.
On the new screen, you will find the True Tone icon on the bottom right corner, tap on it to turn it on / off
What is True Tone on Apple iPhone & How to Use It?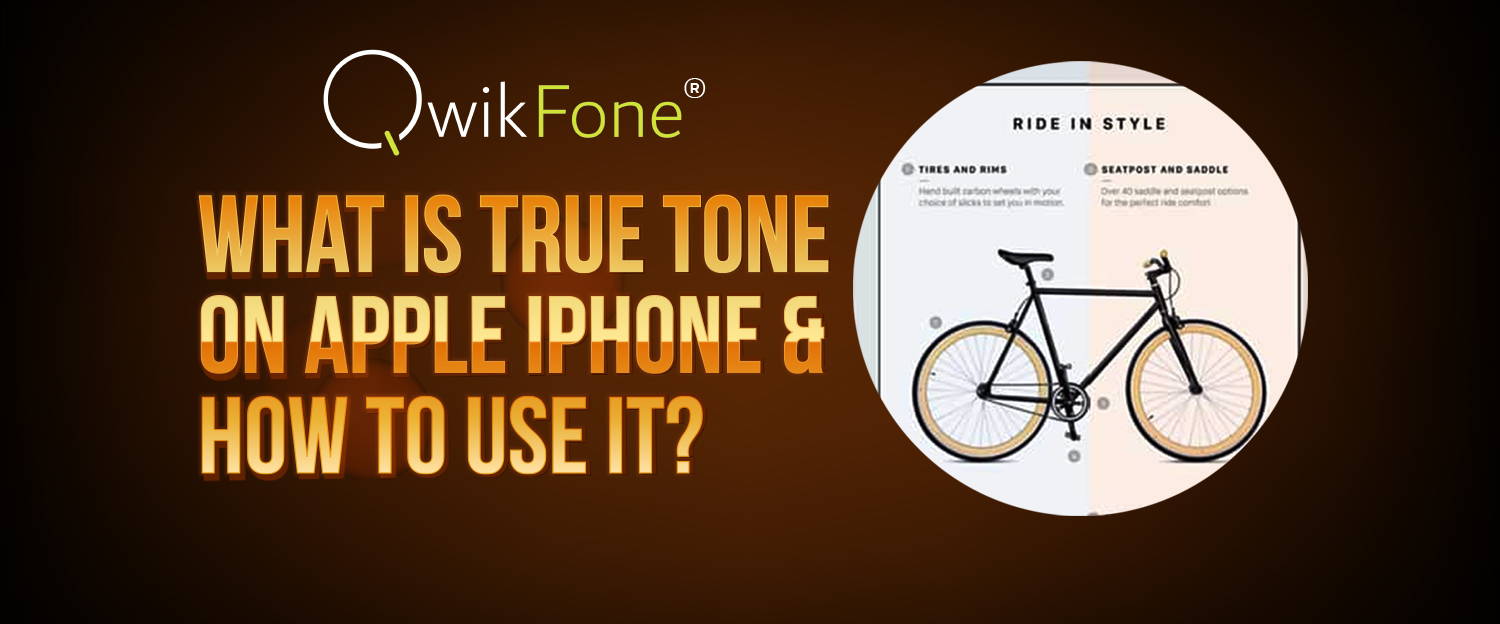 True Tone or Night Shift: What's the Difference?
When True Tone was first announced, some Apple iPhone users were confused as to how this feature would differ from a feature that already existed in iPhones called Night Shift which enabled iPhones to change the display brightness automatically between day and night hours.

The differences between the two features are:

Night Shift is available on older devices such as iPhone 5s and iPad 5th gen.
Night Shift only reduces the blue light emitting from the iPhone's screen during nighttime in order not to affect the user's sleep pattern.
So, while this is the only functionality that the Night Shift feature is able to offer, True Tone is always accessing the light and temperature of the surrounding environment to be able to adjust the brightness accordingly.
Apple True Tone Vs Samsung AMOLED Technology

Another feature that may seem similar to Apple's True Tone, is Samsung's AMOLED display technology. The reason for this, beside the fact that both techs are related to smartphone display improvement, is that AMOLED is also relating to reducing the negative effect of the mobile phone's display on the users' eyes. However, AMOLED and True Tone are not the same thing.

Much like Apple's other feature, Night Shift, Samsung's AMOLED mainly focuses on reducing the blue light emitting from the phone's display. The reason behind focusing on this particular aspect of mobile phone display technologies is that studies have found that blue light can disturb the user's sleep and, in some cases, even cause insomnia.

So, as its tech depends on using Active Matrix Organic Light Emitting Diodes it offers deeper colors and an improved color clarity overall, with the addition of having a lower amount of blue light coming out of this type of display panels.

Apple iPhones with True Tone & OLED Display

The great news here is that, as a user, you don't have to choose between enjoying the high quality of OLED displays or having the True Tone option as several Apple iPhone devices already have this type of display panels.

Apple iPhones that have OLED include:

iPhone 12
iPhone 12 mini
iPhone 12 Pro
iPhone 11 Pro
iPhone 11 Pro Max
iPhone X
iPhone XS
iPhone XS Max
Get the latest Apple iPhone models at Minimum Cost
With all of its advanced features and great capabilities, Apple iPhones remain too expensive to buy for many people. This is why iPhones are not even considered when its time to buy a new smartphone by most users who can only afford a budget or a mid-range mobile phone. What most people miss, is that now there is a budget-friendly solution which is buying a used, second hand, or refurbished phone.
Of course, buying a refurbished phone, in this case, seems like the best option as it allows you to make sure of the condition of the iPhone before buying it. To ensure the best condition, you should research the best places to buy refurbished iPhones in the UK.


QwikFone
is offering great deals on refurbished iPhones with the lowest prices, not only in the UK, but in all of the EU as well. The professional technical team of the company tests and renews the iPhones using refurbished OEM parts. So, the iPhones are all guaranteed to be in pristine condition.
In addition to that, these iPhones also come with all of their essential accessories included such as the charger, USB cable, and earphones. All iPhones are unlocked, and have a 12-month guarantee.
So, if you've been wanting to try out an iPhone to see what the True Tone deal is all about, place an order at QwikFone now. If you change your mind after buying the iPhone, you can get a full refund within 30 days!