How to Fix Android Not Connecting to Wi-Fi Issue

Why Won't My Android Phone Connect to Wifi?
by Ishaan Seth March 31, 2020

People rely on their smartphones for connectivity. These handy gadgets work like a mini-computer in the sense that we can tap out documents, use it for one-on-one meetings, and even take and edit photos too just to name a few. However, there are times when you really need to check your email, or you need to download a file from work, only to find that your android phone won't stay connected to WiFi. Yes, we get this problem from time to time. Let's find out how to fix this issue.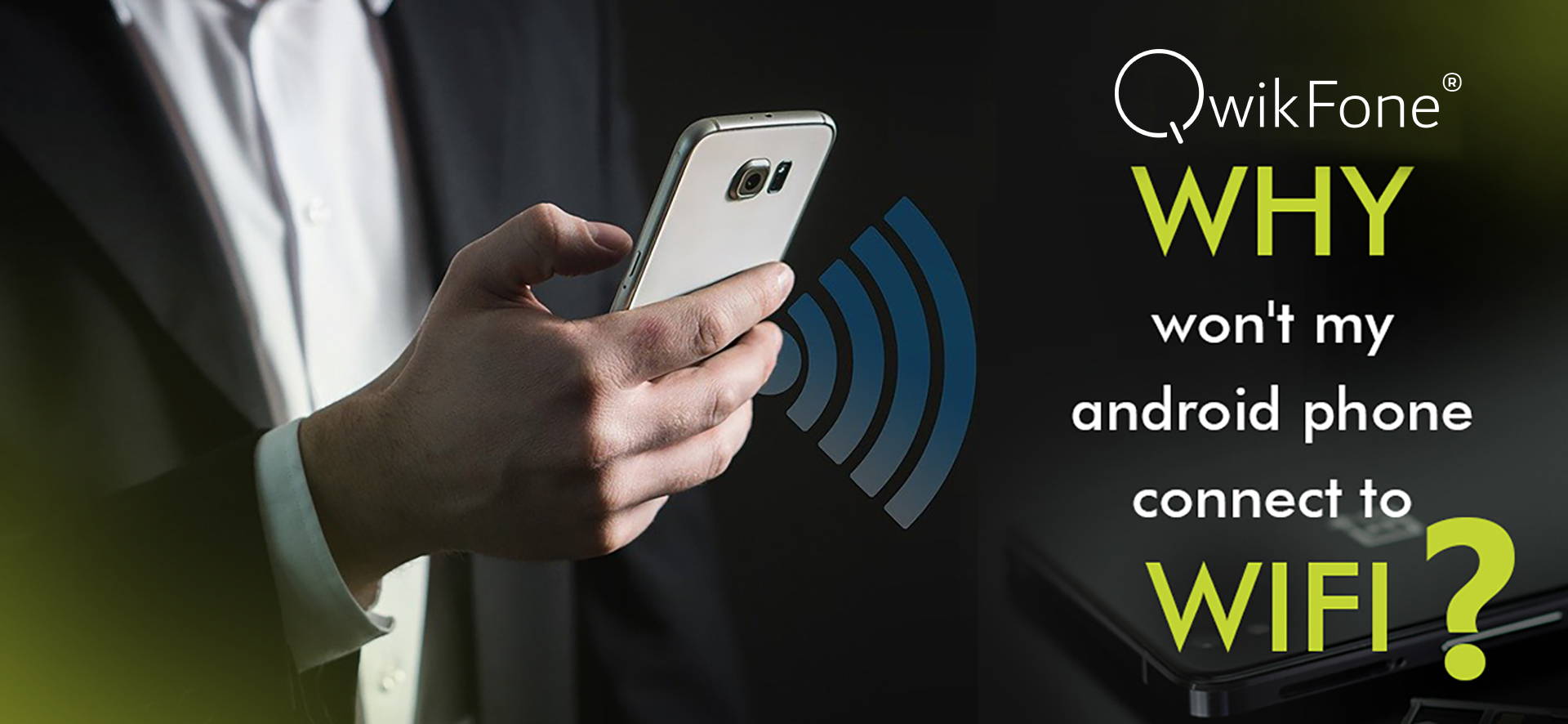 Why is My WiFi Not Working On My Phone?

If you are wondering "Why my android phone is not detecting any WiFi?", there are several reasons why this happens on smartphones. Here are a few that are worth mentioning:

A glitch in the phone's software and firmware.
Network configurations such as DHCP and IP Address.
Radio wave distribution.
Passwords and misinformation regarding passwords in public locations.
These are just a few examples of why your phone isn't connecting to the WiFi at all. This can be annoying especially when you need to stay connected at all times, so what can you do? If your android WiFi not turning on, you might want to try these steps out.
Why Won't My Android Phone Connect to Wifi?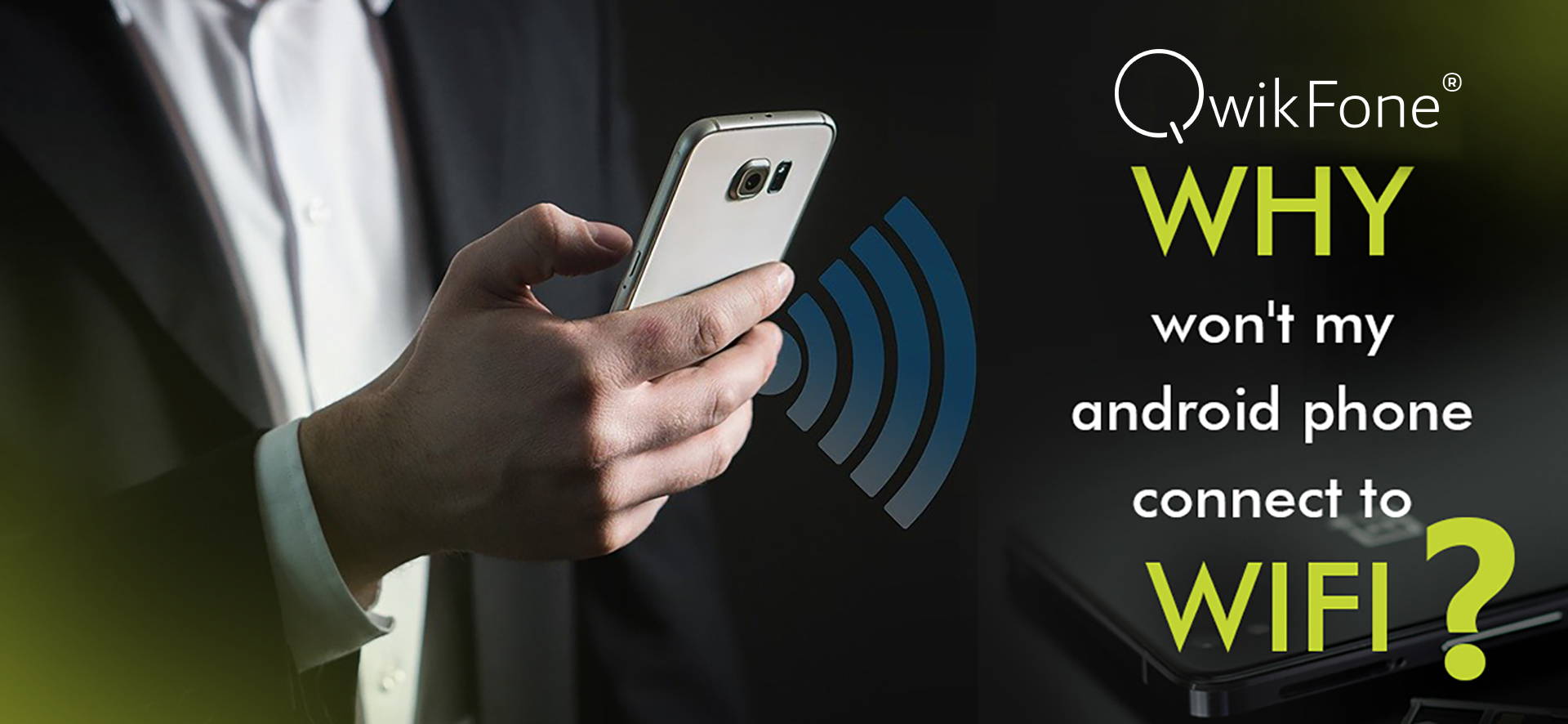 Regardless of whether you cannot connect to the WiFi at all or that your connection keeps on dropping, the first solution to do here is to toggle your Wi-Fi connection on and off. To do this, simply pull down the notifications area on your device, search for the Wi-Fi icon, then tap it to switch it off. Count to five then turn it back on. Let your phone search for available connections and see if you can connect. This solution can be done on most android phones so this should be the first step to take to fix your phone's Wi-Fi connectivity.

Another solution that can help with your phone's connectivity is Airplane Mode. This works with most android phones as well which is a plus. If you are
using a Samsung phone
, go to the notifications area on your phone and tap the Airplane Mode to turn it off. Wait five seconds before turning it back on again. If you can't find the Airplane mode on your device, look for the icon that lets you open up all the icons on your notification area to find the Airplane mode. Tap it to turn it off then wait for five seconds before turning it on.
It is possible that your Bluetooth settings may create some conflict with your phone's ability to connect to the Wi-Fi in your area. Some users have noticed this issue with their phones when they are using both features. If this is the same issue you are having your phone, turn your Bluetooth off first before connecting to the Wi-Fi in your area. See if this solution worked on your device.

Since we rely on our phones for many of our day-to-day activities, you're probably trying to extend the battery life as much as possible. And one way to do this is to switch on the Power Saving Mode feature. Although it does help extend your battery's life by turning off certain apps, it also disconnects you from the internet which is one of the reasons why your battery life gets drained quickly. If you can't connect to the internet, try switching off the Power Saving Mode first. You can go to the Settings menu on your phone to look for this feature then turn it off.

Forget All Wi-Fi Connections

What else can you do when your android device isn't connecting to any Wi-Fi network? Delete all the networks on your phone first. Removing all connections in your device gives it a chance to start fresh. However, before you do forget the networks on your phone, make sure that you know the password for the one that you are frequently using so you can reconnect after. You will need to remember the network name as well as the password for you to type into your device for reconnection. To do this step, you should go to the Settings first then tap Connection. Look for the Wi-Fi option then select it. Here you'll find all the connections available. Tap each one then choose the option "Forget". Once done, go back to the Settings menu then select WiFi. All available networks will appear. Choose one that you have the password to, type in the password, and connect. This should let you connect to the Wi-Fi without further issues.

Not all Wi-Fi connections are free to use. Some will require an authentication key or password for you to be able to connect. If you type in the wrong one, you will not be able to connect to the network at all, no matter if you use the steps mentioned above. That said, make sure that you are entering the password as is. If there are capital letters, special characters, and numbers, type them all in. Double-check your entry and ensure that your phone's keyboard is not in CAPSLOCK. Once you have typed in the correct password, you will be able to use the internet.

Android phones may not connect to the internet because you chose the wrong connection. This is possible if the available networks have similar names. It would better for you to identify the correct network before attempting to connect with it.

Choose Smart Network Switch

There are some Samsung Galaxy phones that are equipped with the Smart Network Switch option which allows the device to switch from Wi-Fi to mobile data to keep you connected to the internet. Although this will help you forget about any problems relating to Wi-Fi connectivity, if you don't want to use your mobile data to stay connected, you will need to switch this feature off. Those who have been using certain types of Samsung phones found this a good solution to their Wi-Fi problems, especially when they need to stay online as much as possible.

For this solution, you will need to go to the notifications area of your phone, tap the Wi-Fi icon, then open the Wi-Fi settings menu. Tap on the More option which is located on the top right portion of your device. A new box will appear on your screen which contains all the details regarding the Smart Network Switch. Turn it off by tapping on this option.

What other solutions are there to help solve your phone's Wi-Fi connectivity issues? If the steps mentioned above aren't working for you, your device might need to be rebooted first. You should press and then hold the Power button on your phone until the Power menu appears on the screen. Select Restart and wait for a few seconds for it to reboot. Let your phone connect to the Wi-Fi to see if it will work.

Our android phones have their own operating system which needs to be updated frequently for all the apps to work smoothly. If you want your phone to run without any hitch, you will need to update the OS regularly. It is also possible that the Wi-Fi connectivity on your phone is no longer working because of a bug on the OS that you've updated to. Most companies will release a fix to solve this issue once a bug has been detected. Users of Samsung Galaxy S3 noticed that they were able to connect to the Wi-Fi but they cannot browse or do anything. Updating the OS has been found to be an effective solution to this problem. How to do this? You should go to the Settings menu first then tap on the About Device. Tap on the Check for Updates or Download Updates manually. This option will vary depending on the phone that you are using. Most of the time you will see it in the Settings option. Just remember that the goal here is to keep your OS updated as much as possible.

Retain Wi-Fi During Sleep

For those devices that keep on being disconnected from the Wi-Fi, go to the Wi-Fi settings. Depending on the make and model of your phone, tap on the three dots that are located on the top right, and choose "More". Look for the Advanced from the dropdown menu then tap it. While you are in the Advanced Settings, you will see the option "Keep Wi-Fi on During Sleep". There are three options here which are "Always", "Only when plugged in", and "Never". Tap on "Always" as this will keep your device connected to the internet even when in Sleep mode.

Not all android users are aware that when their phone goes into Sleep mode, their connection to the Wi-Fi gets dropped or it interferes with the connection in some way. These steps will be able to correct the issue, so you won't have to worry about your Wi-Fi lagging or being dropped regularly.

It is also possible that your Wi-Fi issue is not because of your phone, but it's because of your modem. This is especially true when all the devices in your household cannot connect to your home network. When this happens, you should follow the instructions on the manual of your modem on how to restart it. Not all modems have the same steps when it comes to restarting it which is why you should read the user manual first. If restarting the modem doesn't work, try and see if other devices are able to connect to your network after restarting it. If they can't, you might want to call the manufacturer on how to troubleshoot the issue.

Presence of Third-Party Apps

It is possible that your phone may have some third-party apps that are causing problems with your Wi-Fi connectivity. It would be a good idea to check your download history starting from the time your problems with your Wi-Fi connection began. Check if the app is updated or not. If you have updated it but still having issues with your network connection, uninstall or disable the app first then reconnect to the internet. You will need to go to Safe Mode to see if a third-party app is causing the issue. To do this, you will need to press and hold down the Power button. Tap and hold the Power Off button until you are asked whether you want to reboot your device into Safe Mode. Choose OK. This will put your phone in Safe Mode and your screen will have the words written on the bottom left. You should try to connect to the Wi-Fi while in Safe Mode. If you are able to connect to the network, then a third-party app may be causing the issue. Go back to your phone's normal mode then see if there are any updates available for the app. If it still doesn't work, you might want to uninstall the app instead.

Settings of Wireless Router

If you tend to tinker with your modem, your phone, or any gadget, then it is possible that you have accidentally blocked your phone from using the internet. Check the settings of your wireless router and see if you have blocked your device. See to it that your phone is allowed to connect to the internet.

For those who travel all the time and in between time zones, you might have some issues with your Wi-Fi connectivity. This is due to the date and time on your android phone. It is important that your date and time match the router, or you will not be able to connect at all.

Go to your phone's Settings menu then tap on the Date and Time. Change the date and time to where you are currently located then try to connect to the network.

These are just a few possible solutions on how to connect your phone to the Wi-Fi network in your area especially when you are using an android device.