Why is Samsung Called a Budget-Friendly Phone?

Why is Samsung called a Budget-Friendly Phone?

by Ishaan Seth December 18, 2020

Samsung is a well-known brand in the mobile phone industry that it is usually the option that smartphone users get apart from Apple. But this company has been producing high-priced premium models which are packed with amazing specs and features that many can't help but drool at their gorgeous designs. So, why is Samsung referred to as a brand that is budget-friendly? Let's find out.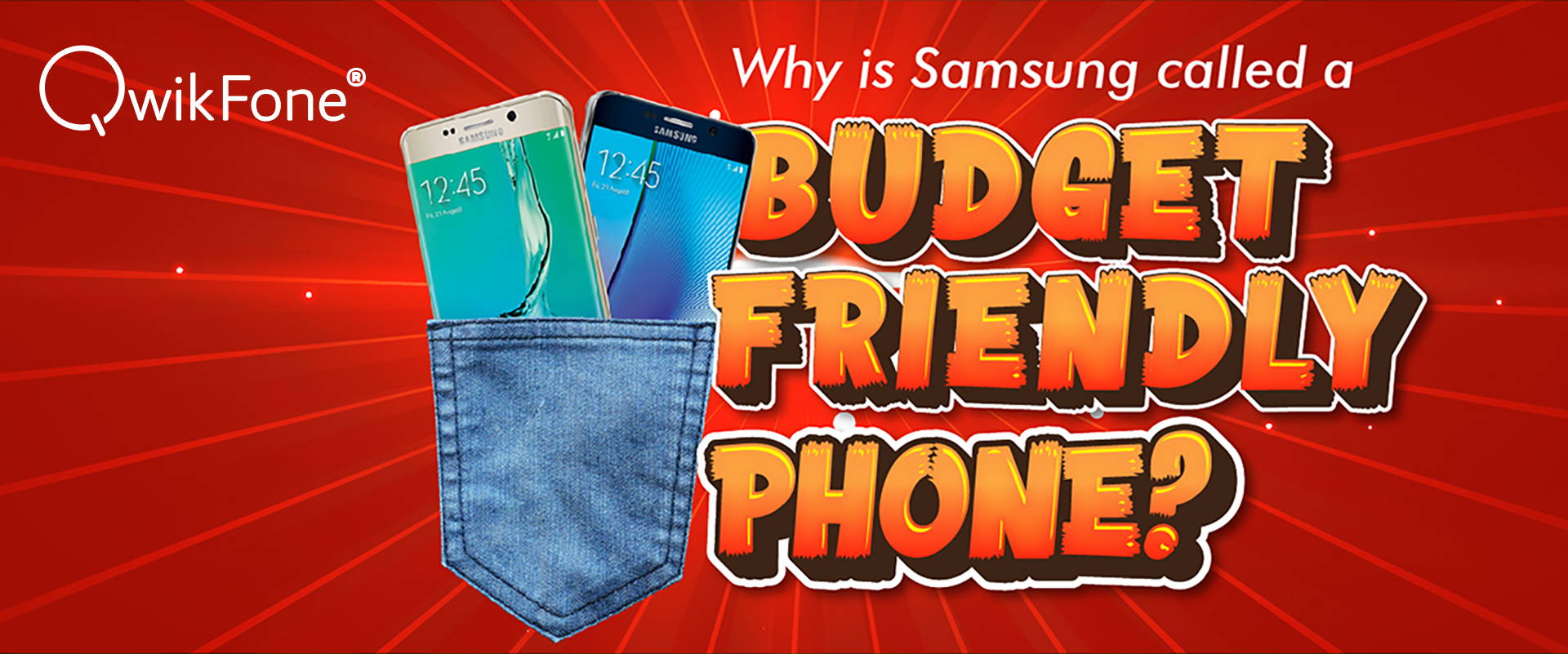 Cheaper Variants are Available
One of the things that you will love about Samsung is that it has a smartphone for everyone, and that means even those who are on a tight budget. This is one of the reasons why this brand has endeared itself to many because they always have a mobile device that works well even at low prices. Yes, there are other Android brands out there that offer smartphones at low to mid-tier devices, but the quality that Samsung has to offer is yet unmatched.

As a matter of fact, here are a few options that you can consider if you are looking for cheap Samsung phones to buy.

Galaxy A51
At 6.5 inches, the A51's screen is massive for its price not to mention that it does come with a quad-camera system that guarantees amazing shots both at the front and at the back. Its battery is decent enough for its size and guarantees long hours of use too no matter how heavy a user you are. Additionally, it comes with a 4GB RAM plus it is powered by the Exynos 9611 which isn't bad at all in terms of performance.
Galaxy A31
Compared to the A51, this model is more affordable, given that the size of the screen is a tad smaller. What makes this a great option to consider if you are looking for cheap Samsung phones to buy is the fact that it has a bigger battery pack at 5,000mAh. Instead of the Exynos, this one sports the MediaTek Helio P65. Although the back cameras are a bit downgraded, they still deliver impressive photos. The storage isn't bad either at 128GB which means that you will have plenty of space to store your files, games, and photos as well.
Galaxy M10s
Although this model isn't the greatest in Samsung's lineup, it still does give good value for its cheap price. It has a 6.4 inch screen that is already HD+ with a battery pack at 4,000mAh. The performance is worth noting given its price. Additionally, it sports two cameras at the back which also comes with the ultra-wide sensor as well as an 8MP front facing camera. Although it is running on Android 9, it still makes it a useful smartphone if you are on a budget.
Why is Samsung called a Budget-Friendly Phone?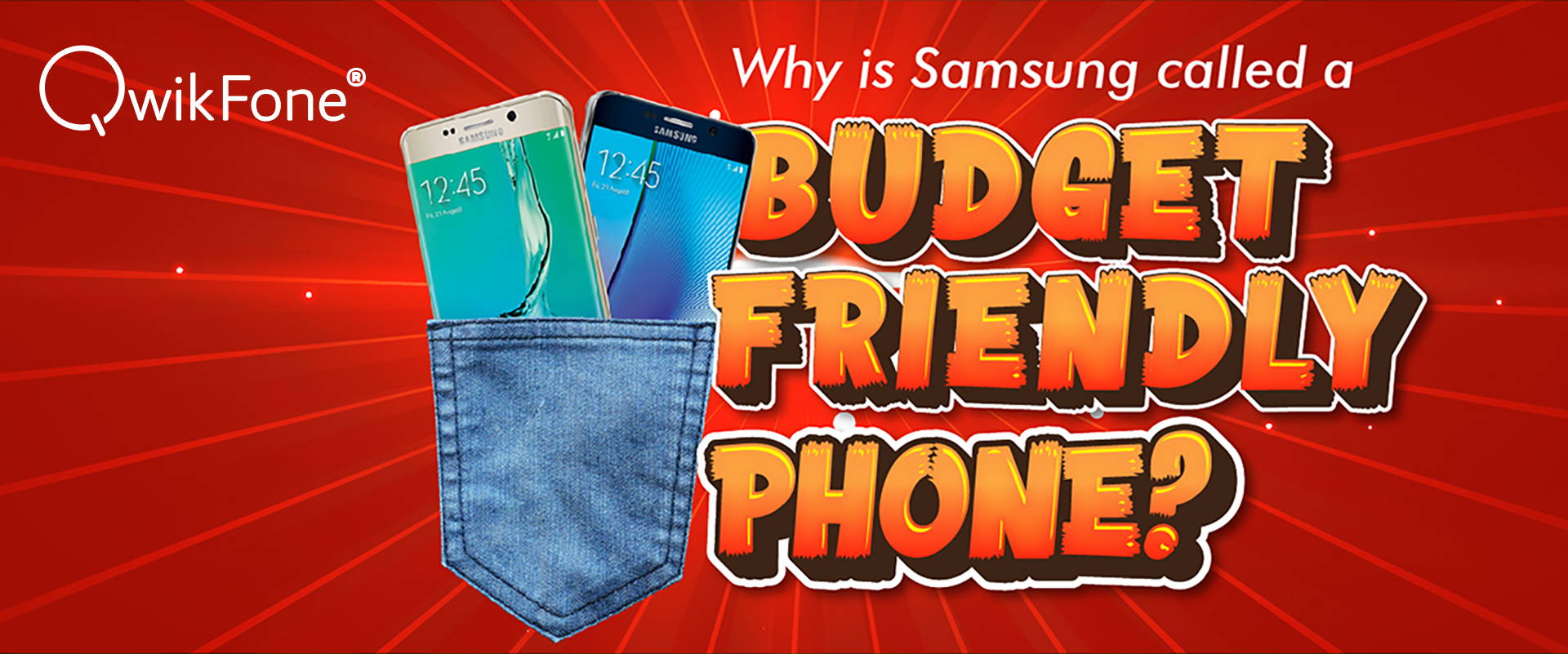 The Materials are Cheaper

Another reason why Samsung is considered as a budget-friendly brand for smartphones is that they can use cheaper materials, especially for their low to mid-tier devices, without compromising the quality and functionality of their phones. Although the plastic feel of the body of these cheap Samsung phones make them less premium, they still run like well oiled machines that can handle your day to day tasks.

Affordable Parts/Components

Samsung has been sourcing their parts from various retailers across the globe at cheaper prices.What this means is that since they save on these parts, they are able to pass on these savings to their customers too. This is why you can come across Samsung devices at less than £500 but have powerful specs already that can almost match the performance of premium mobile devices.

Their Core Customers are the Masses

Apple's target customers are those who can afford premium smartphones that are typically priced high. Although they have released budget-friendly iPhones, most of their products are still on the expensive side. Samsung, on the other hand, took a different route by offering cheap, mid-tier, and premium phones to suit everyone's price range making them more accessible to a wide group of smartphone users.

Their diverse selection of smartphones that comes in a wide range of sizes, designs, features, and functions making them more interesting to the eyes of smartphone users. And in these times where spending more than a thousand pounds for a new phone is not a great idea, Samsung has the answer.

Android smartphones, such as in the case of Samsung, are cheaper to repair because of the availability of the parts and components which is quite different in the case of Apple's iPhones. You can purchase these parts yourself if you plan on repairing your own smartphone from various retailers online.

Samsung tends to cut back its prices for their mobile devices every time they have something new up in the market. This makes the previous models more accessible to customers especially those who have a small budget.
And speaking of new smartphones, Samsung is back to releasing yet another smartphone that will be perfect for your budget.

The Galaxy M11 Has Finally Arrived

The S20 as well as the Note 20 are among Samsung's top flagship phones and phablets, but there is one thing that these two don't have and that is a better battery. Sadly, in spite of the fact that these are dubbed as among the best mobile devices in the market, (see their high price tags), their battery packs are sorely lacking which brings us to the latest budget smartphone that this Korean tech company has recently released which is the M11.

What makes the M11 a great buy, especially nowadays when money is a bit tight because of the lockdowns, is the fact that at its price of £149, Samsung has installed a 5,000mAh battery pack to it which is definitely much better than the premium phones. What this means is that you will not be caught off guard because your battery is already at less than 10% and you are still out and about. This new smartphone will be able to handle your daily usage with ease which rivals that of the premium devices.

Samsung has again thought about their budget-conscious customers with the M11 which is quite evident based on the specs which are found below:

6.4 inch Infinity-O screen HD+
Dolby Atmos sounds
Fingerprint scanner/ Facial recognition
32GB internal storage with option to expand via microSD
3GB RAM
Triple camera design at the back
Yes, there will be compromises on this smartphone, but with its humongous screen at its price point plus three cameras at the back, it is not a bad deal at all given that Samsung's cameras are ideal for both beginners and pros alike. So, if you are looking for the best budget Samsung phone UK today, the M11 is definitely a winner.

Samsung Prices are Lower with Refurbished Mobile Devices

If you are looking for cheap Samsung phones to buy, well, cheaper than the A, J, or even the M series, you will find the best prices when you shop for refurbished. Refurbished Samsung phones are available directly from the manufacturer like
QwikFone
, which are typically the units that were returned and fixed, but they can also be found in third party retailers too.
Are refurbished Samsung smartphones worth considering these days? If you are on a budget, but want a more powerful model compared to those that were mentioned above, then refurbs are your best bet. Refurbished mobile devices these days are pristine in condition which means that they are almost like-new. This is a far cry from the refurbished smartphones that were sold before when they were scuffed although still working well. Nowadays, third party retailers and repair sites follow a refurbishing process wherein the returned smartphone is refurbished or repaired until it works like it is new. The best part is that you can get up to 20% to 40% discount depending on where you will be purchasing it from, plus a warranty as an added protection. So if you want a higher tiered Samsung device but don't want to pay its full price, find a refurbished version instead.
Samsung Fits Everyone's Budget

Over the years, Samsung has made it clear that their goal is to provide its customers with a smartphone that will cater to their needs and their budget. If you browse through their collections, you will find that this mobile phone company has thought of everyone from those who are on a budget to those who wouldn't hesitate to pay a high price for their more premium phones. This is a huge advantage to this brand over Apple products which tend to be pricey.
The term budget-friendly phone certainly fits Samsung with its wide array of smartphones. Their diverse offerings make it more convenient to users to find a mobile phone that they can use on a daily basis without going over their budget. With their affordable parts, compatibility with universal chargers and
essential accessories for Samsung Galaxy Smartphone
, it is not surprising that many see this brand as the perfect place to shop for affordable devices regardless of whether they are new or are refurbished.