iOS 14: Release Date and New Features

iOS 14: Release Date, Features, and Rumors
by Ishaan Seth June 25, 2020

Apple is already in the process of creating a newer version of their iOS that can support multiple devices. Leaks and rumors abound regarding the latest iOS 14 features, giving tech enthusiasts a glimpse of the possibilities as soon as the update is released. However, the company has managed to keep more iOS 14 new features under wraps as well as its new functions, since the process of creating an updated operating system involves plenty of tweaks from the developers. Based on the leaks, however, there are a few features that have already been revealed.

So far, it seems that the tech company is focusing its energy on improving the performance as well as the quality of the new iOS since the previous version was riddled with bugs. Based on leaked information, Apple is currently using a different development strategy that changes how they test the software. The test program will contain toggles that enable the developer to switch off any malfunctioning features in order for them to focus more on the essentials. This can mean that there will be features, which are included in the leaked data, that may not be included in the final release.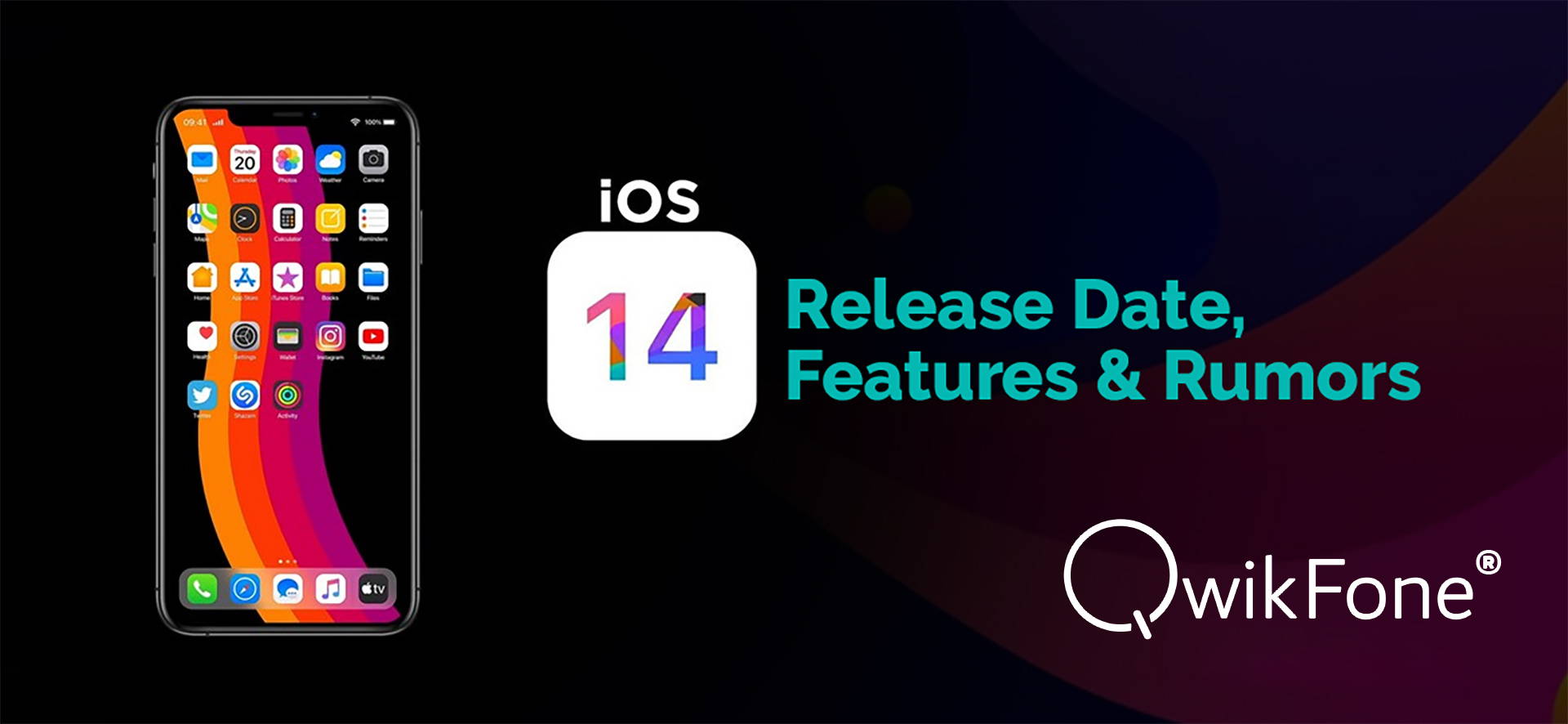 Apple's iOS 14 Release Date

With regards to the iOS 14 release date, it is believed that it will be released by September this year if we follow Apple's history. That said, there should be an official statement from the company and preview of iOS 14 features this June during WWDC. However, unlike last year, the annual WWDC is going to be conducted virtually which is a first in its history because of the pandemic.

After the unveiling, Apple will give developers a copy of its software, allowing them to give it a test drive with their existing programs. Later on, those who have signed up to be part of the group for beta testing will receive the update as well. It is believed that the iOS 14 release date will happen during the fall alongside the latest handheld from the tech giant. This depends mostly on whether Apple will follow its regular calendar when releasing new updates or products or if there will be delays because of the current crisis.

We can expect that once the beta program for the latest software update begins, Apple will provide updates from time to time. These updates will target any bugs the developers have come across during the testing, remove anything that doesn't belong in the final release while polishing new additions to the iOS 14. All that Apple users are waiting for today is the Apple iOS 14 release date.

iOS 14: Release Date, Features, and Rumors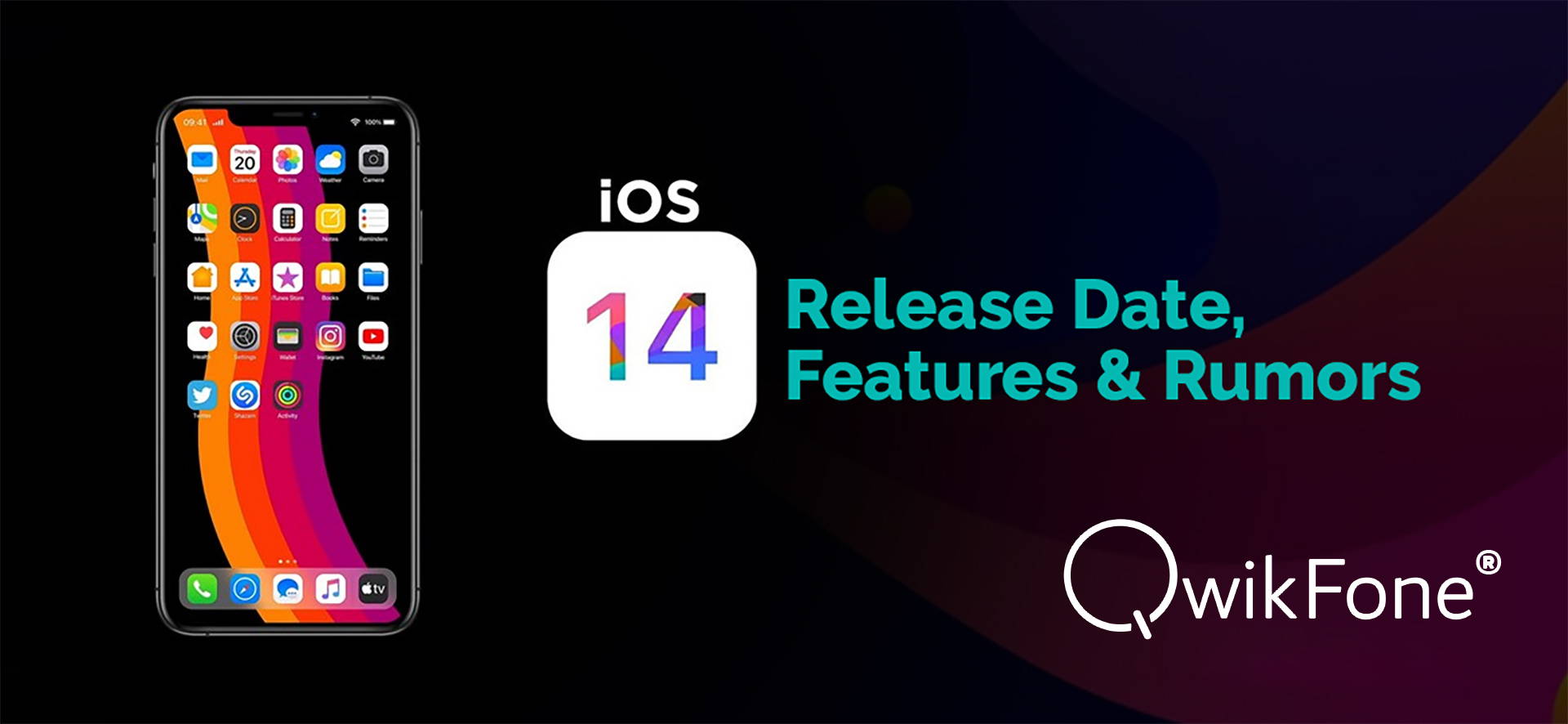 One example of iOS 14 new features that might be added in the final software is the home screen resembling that of the home screen of Apple Watch. In the latter, all applications that are installed in the device are displayed as a list which is what we can expect once the iOS 14 is rolled out. Rumor has it that the list can help users view all available applications on their device arranged alphabetically for easy search. Additionally, they can filter their apps or choose their own categories on how they want these programs to be displayed on their phone.

Newer Applications and Tweaks

What other iOS 14 features have leaked? Here are a few related to newer apps developed by Apple.

New and Improved iMessage
The company has been testing additional features for its iMessage program which we can expect in the latest iOS. One example here is the ability to tag someone in a group conversation which can notify the recipient that there is a message directed to him or her. What this feature means is that, even when the group chat has been put on mute, if someone tags you, you will be notified of it.
Activity Application
Another leaked information for the iOS 14 is that the program may be tweaked to support Apple Watch's Kids Mode. Basically, instead of the calories being tracked, in Kids Mode, the updated iOS will be able to keep track of how often the child moves which is a better method to use in children rather than counting calories.
Fitness Apps
Apple is currently developing an application for fitness not just for iPhone, but for other products such as their Watch and TV. This app will give users access to different fitness videos, blogs, podcasts, and the like. The Watch can help keep an eye on your progress and will sync it even with other devices. Users can expect easy access to plenty of fitness programs through this method.
AR Program
It seems that the iPhone and even iPad OS 14 will also have an application for augmented reality which is referred to as the Gobi. It is believed that this AR application may integrate known companies like Starbucks where users can simply hold up their device to scan a particular product to get additional details about it. This experience is believed to be triggered by the aid of QR codes.
Another example of iOS 14 new features is the upgraded version of the iCloud Keychain program. This program is known to help secure all passwords under a single main password. If you are changing the password and used an old one, the program will alert you that the password has been used previously. This can help users think of new passwords instead.
It appears that Apple is also thinking of ways to save passwords during their authentication process without the need for downloading and installing an authentication program.

Updates on Apple's Pencil

What else can we expect with iPhone and iPad OS 14? Based on leaked information on the latest iOS it will have the PencilKit wherein users will be able to write on their device with the Apple Pencil. The handwritten text will then be converted to the regular text used for iPhone and iPad before it is sent. This can be used when sending messages, emails, and others which is more convenient than tapping away on the screen. Fortunately, this update will be compatible with any programs that require text to be typed in.

Apple is definitely working hard on improving its HomeKit further which we may see once the Apple iOS 14 release date is announced. There is the Night Shift feature where the device's lights will be adjusted depending on what time of the day it is. For example, since there is more natural light during the day, the screen's lights will have a bluish tinge to it than at night, the screen will have a warmer tone to it.

It is also possible that a facial recognition tech will be included in their update that allows cameras to determine whether a person is a stranger or part of the household. This can be found in the Secure Video in Apple's latest HomeKit which can also recognize different objects like animals, and even vehicles.

Additional Features Worth Noting

It seems that the tech giant is looking for avenues that can aid developers in crafting customized synthesizers for voice in their latest iOS through VoiceProvider. These extensions will be sold as a bundle in the App Store which can then be used as a replacement for the current voice on iPhones. This is a promising addition as it can help with dialects and other languages that may not be supported by the brand.

Also, there are rumors that support for wallpapers developed by third-party companies will be made available. What this means is that third-party developers may be able to create their custom wallpapers for iPhone users wherein they can be selected at the Wallpaper feature located in the device's Settings.

The previous OS worked with various iPhones starting from the iPod Touch to iPhone XS. However, with regards to iOS 14 compatibility, the iPhone SE may not be supported. It is also possible that the iPhone 6s as well as 6s Plus will be removed from the list of compatible devices. If you are using an older model, it is possible that you may not be able to switch to the newest iOS from Apple.

How about the iPad? Just like with iPhone, all iPads that support iOS 13 will be compatible with the soon-to-be-released operating system, but there are exceptions. The iPad Mini 4 and Air 2 will not be included in the list of iOS 14 compatibility devices.

Everyone in the tech community was stirred when they heard about the leaks regarding the iOS 14. From what tech experts have gathered, there are several promising features that Apple users can expect once the new update will be released. Since the previous operating system had multiple issues, it is only right to assume that the company will not want a repeat.

It is possible that there will be delays in its release, however, especially with the ongoing pandemic, but all will be revealed on June 22 at the WWDC. With Apple products being among the best in the market, it isn't surprising that the tech giant is constantly improving its iOS and its gadgets to satisfy the needs of their customers.