The iPhone 11 Pro, XR May Discontinue After iPhone 12 Launch

The iPhone 11 Pro, XR May Discontinue After iPhone 12 Launch
by Ishaan Seth October 8, 2020

It has been a tradition of the Apple brand to discontinue making their older iPhones once a new one has landed on their roster. And it seems that, with the new iPhone 12 coming in, the tech giant has to make room for it. But which ones will be taken off the list? That would be the iPhone 11 Pro and the other one is iPhone XR.

Additionally, it is said that once these two are taken off their platform, a $150 price reduction will be given to it, so this is a good time to grab any of the two.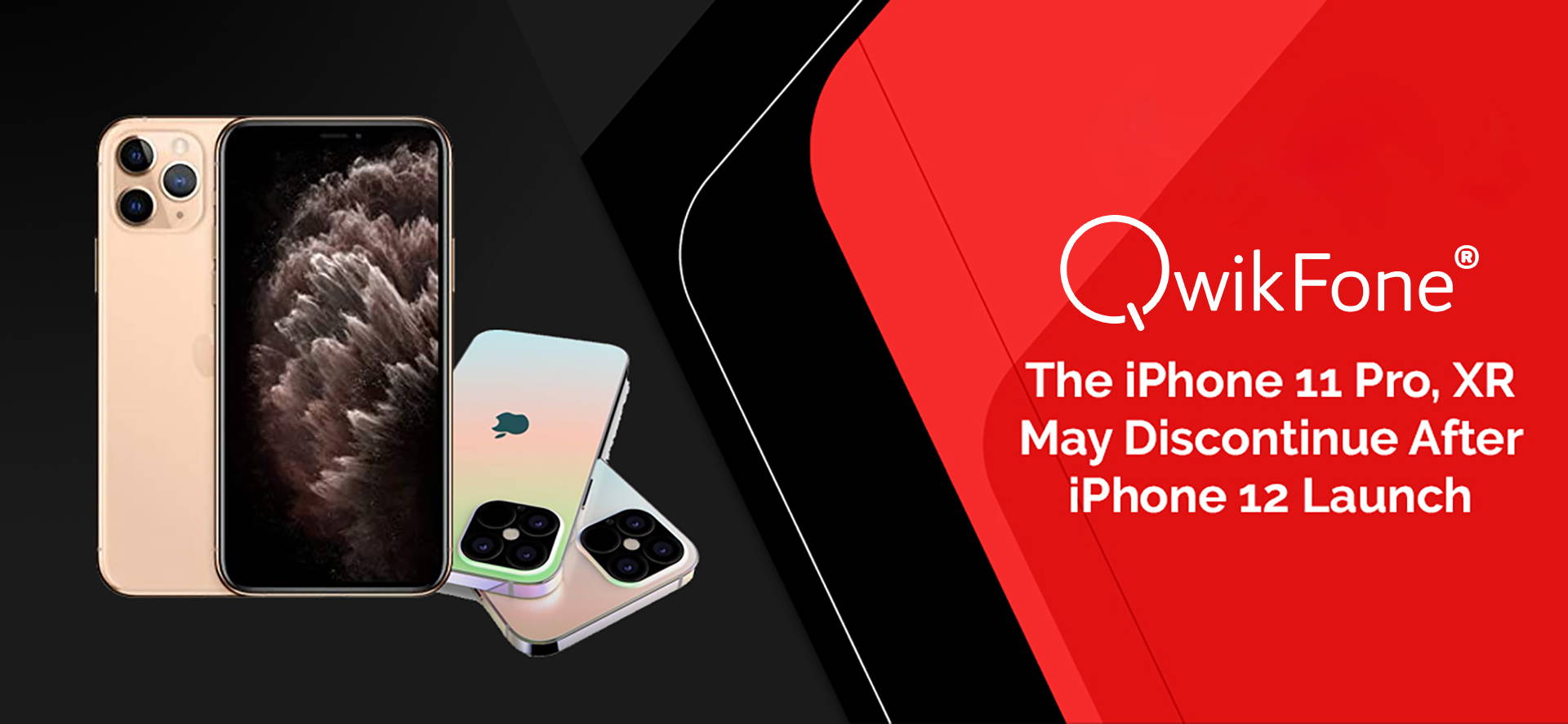 According to iAppleTimes, it is likely that Apple will no longer be selling the iPhone XR because the company has the latest iPhone SE. This latest model may be compact and placed at the mid-range tier but it packs a powerful punch in terms of processor and software. Instead of lowering its price, Apple has seen it fit to replace it with the latest SE version hence the XR may no longer be seen in Apple Stores in the long run.

On the other hand, the iPhone 11 will be here to stay which is a smart move given that this model has been flying off the shelves. What we can expect though is that it will be sold at a much lower price which is one of the reasons why you need to keep your eyes peeled after the new iPhone 12 has been released.

However, the iPhone 11 Pro and its bigger sibling, the Pro Max, may get the cut since there are newer models to replace them.This is the same decision that the company has made when the iPhone 11 was launched.

The iPhone 11 Pro, XR May Discontinue After iPhone 12 Launch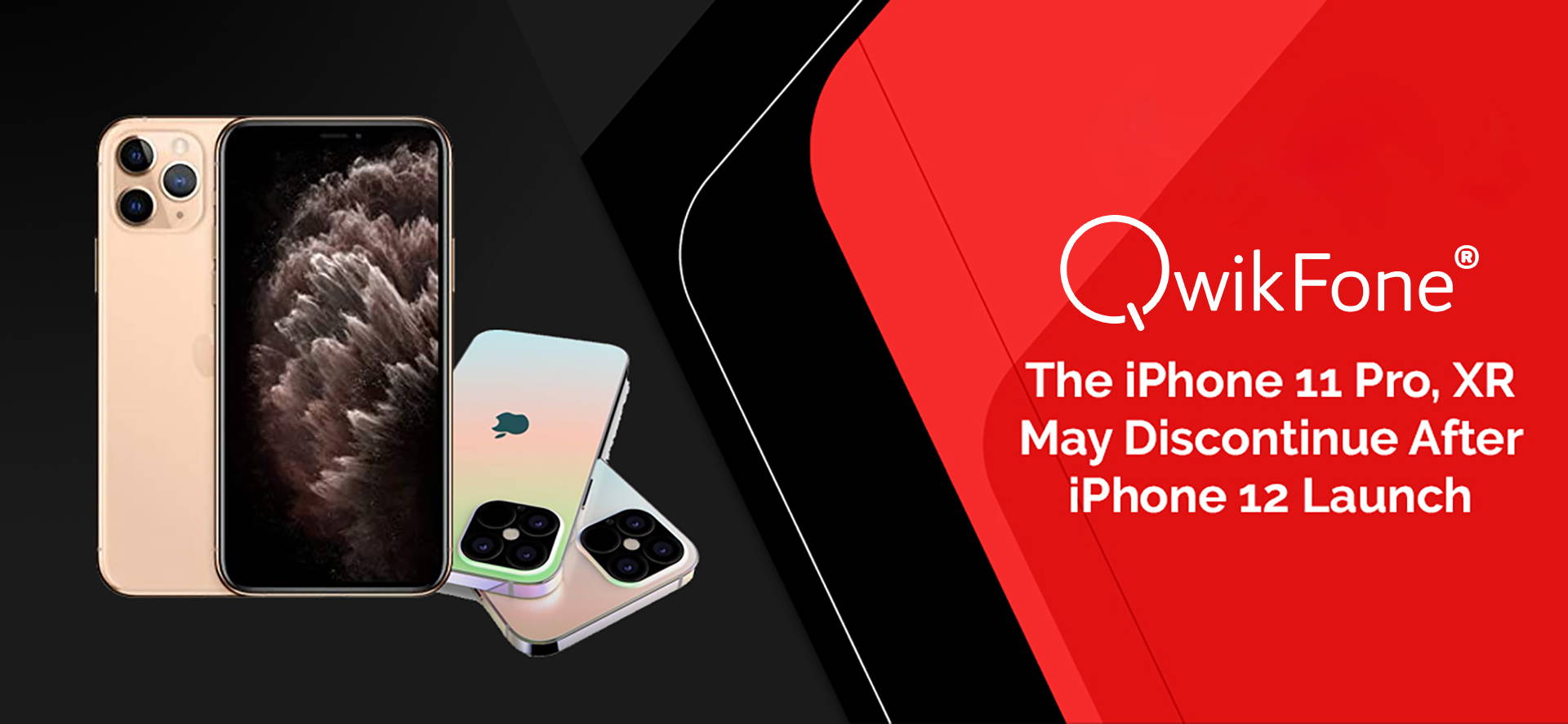 The Latest on the iPhone 12

There have been several rumors about the iPhone 12 2020 that many can't wait for its release. Although there is no specific iPhone 12 release date, it is possible that we will see it in October which is an exciting prospect for all Apple users. As with its previous iterations, it is likely that the company will be releasing other models here as well. If they do follow the standard naming then we will probably see an iPhone 12 Pro as well.

Size
It is believed that the new model will be given plenty of updates starting with its design. Rumor has it that there will be four iPhones that will be launched at the time and they will come in sizes ranging from 5.4 inches to 6.7 inches. One of the 6.1 inch iPhone plus the 6.7 inches will most likely be placed at the higher end of this new series while the smaller sized ones will simply have two cameras at the rear and cheaper price tags. Plus, all of the latest iPhones will have an OLED screen.
The smallest of the four new iPhones will be the iPhone 12 which is measured at 5.4 inches, according to leaked reports. On the other hand, the Pro version will be the largest at a whopping 6.7 inches. The two placed in between will be at 6.1 inches give or take.
Design
Like it was mentioned before, it appears that Apple will be making a few tweaks with the design for the latest models starting with the metal frame. This is almost the same as what we have seen with the iPhone 4. If the rumor is true, then Apple's newest products will have a more streamlined look.
Camera
Rumors about Apple's TrueDepth camera reducing the size of the notch on the display have been circulating, but there is mixed news about it. Some claim that there will be a 3D triple-lens camera setup at the rear. This technology is said to use a laser to determine the depth of the objects that are found in the area which aims to improve the shots. This can be likened to the LiDAR scanner which is featured in the latest iPad Pro and that it will only be featured in the biggest iPhone.
5G
It is only this year that Apple will be putting 5G network capabilities in their iPhones so that users will be able to use it in areas where 5G is available. News claim that all the latest models will be 5G ready, but there is no guarantee whether they will come with the mmWave.
Accessories
There is a possibility the new iPhones will be shipping out without any accessories in their boxes such as power adapters and the EarPods. This means that there will be less expense on Apple which can help bring down the prices of these newer models. This has already been done with the Apple Watch so it is likely that it will happen with their latest gadgets.
Release Date
Talks about the iPhone 12 release date news stated that it will most likely be on the 13th of October, with the release for the new iPhone 12 done a week later. However, tech experts believe that the latest models will be released in a staggered manner with the cheapest set to be released first.
Should You Grab iPhone 11 Pro and XR Right Now?

With the news that Apple will be discontinuing selling some of their older models, it is quite tempting to purchase one sooner rather than later. However, you might want to put a hold on your buying spree since you might get better deals outside of Apple. For example, the iPhone XR price is likely to go down now that the SE 2020 is finally here, but if you want to get a cheaper price, your best bet is to look for a second hand or refurbished iPhone XR instead. According to the iPhone XR review, it is among the top selling iPhone models alongside the iPhone 11, because of its powerful specs and affordable price tag. But what if you can score more savings with it? This is why checking out third party retailers that sell second hand devices is highly recommended.

The same goes true when it comes to the iPhone 11 Pro. A refurbished 11 Pro is your safest bet once this model has been discontinued by Apple. Just because they have been discontinued from Apple Stores, it doesn't mean that you won't find them in other stores. Fortunately, shops like QwikFone do have them and are sold at affordable prices too.

It is not unusual for smartphone manufacturers to discontinue their older models. However, this doesn't mean that you won't be seeing them in the market any more. When you look for second hand or refurbished, you will most likely see older models up for grabs at extremely low prices.
If you want an iPhone XR or perhaps the iPhone 11 Pro, a refurbished version is going to save you money. This is because it is no longer in its original sealed box and that it may have been used already or been repaired because it was a returned unit. Depending on where you will be purchasing one, you can get an iPhone XR or 11 Pro like new. If you are in the lookout for a refurbished iPhone 11 Pro on sale, you might want to start with
QwikFone
.
Refurbished units are typically repaired as needed before restored to their factory settings and sold at discounted rates. This is quite different from used models which are usually sold directly by the owner. That is why, if you want to get good value for your money for discontinued iPhones, your best bet is to get one that is refurbished by the professionals.
Where to Get Refurbished iPhone 11 Pro on Sale?

In the event that Apple does remove the iPhone XR as well as the 11 Pro from their roster, there is another place to get them and that is from QwikFone. Here you will find an iPhone 11 Pro unlocked which you can use with any carrier that you have in mind. It will function and look like new too which is QwikFone's signature work. You won't be able to differentiate a brand new model with a refurbished one when you take a look at their selection.

When you buy from this site, it will come with free accessories such as headphones and chargers, plus 12 months' worth of warranty. A 14-days return policy is also in place, just in case you want to return the device for a different model or there is an issue with the unit. What else can you get out of this site? Well, you will have the option to order yours through an installment plan which comes in handy in case you don't have the budget yet for it.

The release of the new iPhone 12 is nearing which means that there will be iPhone models that will disappear from their lineup. So far, two models are expected to get the ax and these are the iPhone XR and the 11 Pro. Should you be worried that you will no longer see these two in the market? Not if you look for refurbished versions such as the ones that you will find in QwikFone.