Apple's New Patent Reveals that a Foldable Phone is Arriving Soon

Apple's New Patent Reveals that a Foldable Phone is Arriving Soon
by Ishaan Seth November 20, 2020

The Apple foldable phone seems to be one step closer to fruition as the tech giant has won another patent for its "self-healing' design. A patent that was recently published showed a design that makes use of a technology that allows the screen to heal itself after it is folded. It was Patently Apple that first broke the news, but this patent was first filed back in January of this year.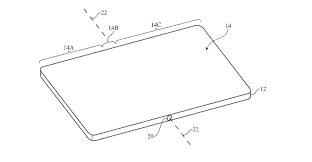 The self-healing screen by Apple (photo credit: phonearena.com)
The folding phones that we are seeing today are still a long way to go to fully deliver that seamless folding feature. Other foldable phones sport a crease in the middle when they are unfolded which can actually mar the screen. There are others that emit a strange noise when the phone is being bended which doesn't inspire confidence. That said, will the latest patent prove to be a key to the Apple foldable phone?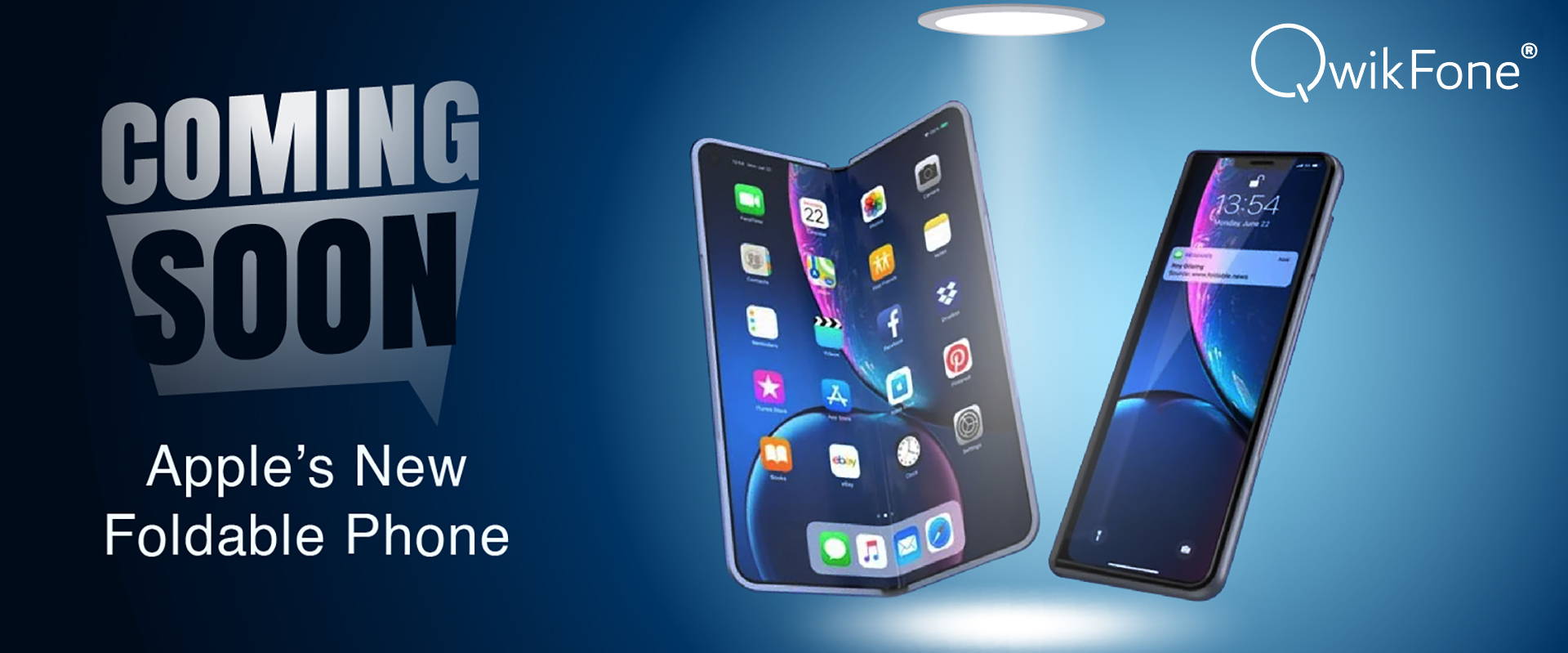 What's Inside the Latest Patent for Apple Foldable Phone Concept?

According to the latest Apple foldable phone patent, the concept proposed by Apple involves a display that lets the gadget repair itself without any human intervention. Based on the theory, the self-healing feature will activate on its own in the following instances:

While the gadget is being charged
A fixed schedule
The display will be utilizing heat, electric current, or even light to conduct repairs on the protective screen that is installed. This is a unique approach to creating a seamless display that other mobile companies have to figure out yet.

Furthermore, Apple's application stated that the display may come with a layer made from elastomer which is known for its capabilities of losing and then returning to its original shape thus continuing with protecting the more sensitive components within the planned foldable phone. Running with this theory with regards to the cover, it may be the missing link needed to create a more durable cover for the Apple foldable phone concept.

Apple further stated in its patent application that the proposed concept for their foldable phone may include a hinge that will enable the gadget to bend within its flexible axis. The display will then be covered with a self-healing screen to prevent damage when folded.

The idea of having a screen that heals itself after acquiring scratches and dents when used is a great concept since it helps prevent the display from breaking with repeated use. This auto-healing screen may be installed throughout the screen or only in the flexible area where the hinges are located. A layer of elastomer may be installed on the foldable section of the display for added flexibility. This design concept for the screen thus delivers a different kind of twist to the whole smartphone that can be folded. It will only be a matter of time before we see Apple putting its design concepts into reality.

Apple's New Patent Reveals that a Foldable Phone is Arriving Soon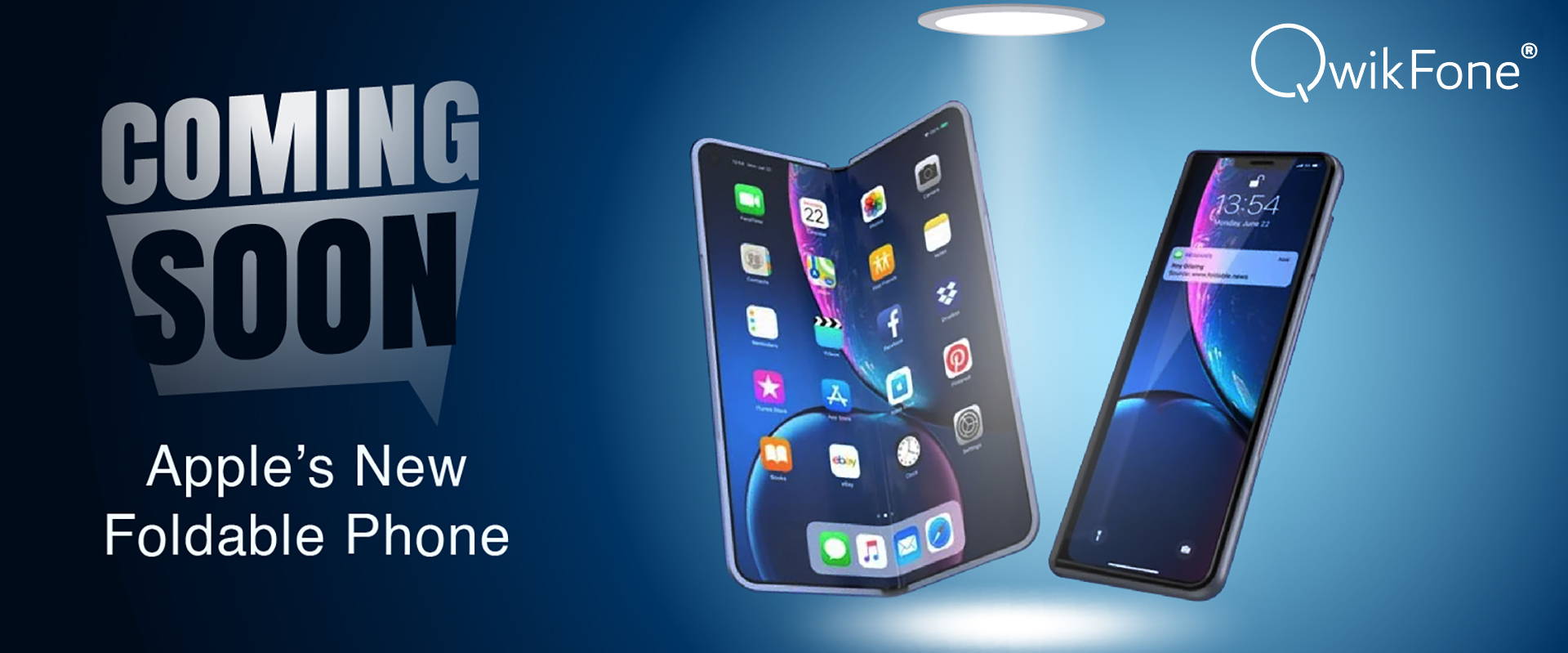 Self-Healing Screen is Not a New Concept

But the idea of a self-healing display is not really a new concept since it has already been previously seen on the G Flex by LG back in 2013. This tech was used on the rear of the device to minimize scratches as well as dents. The problem? It wasn't really effective after being tested.

Samsung has also tried its hand at the foldable smartphone concept with the Galaxy Fold but there were still issues that appeared. The Galaxy Fold encountered too many issues and setbacks that when it was launched, it didn't really click with their target customers. There were several complaints and returned units, that it wasn't really surprising that their sales went down because of it. However, the latest Apple foldable phone concept does give foldable smartphones a different spin that may put the tech giant in the lead yet again.

Although there is no indication that we will be seeing an Apple foldable phone with a self-healing screen in the next few years, the tech giant has been playing with the idea of coming up with their own take on foldable phones. There have been mockups of folding phones that were included in their patent applications that have given us glimpses of possible designs.

Other Patents for the Apple Foldable Phone

Aside from the most recent patent that was awarded to Apple for their foldable phone, there were others that the tech giant has already received. Among these are: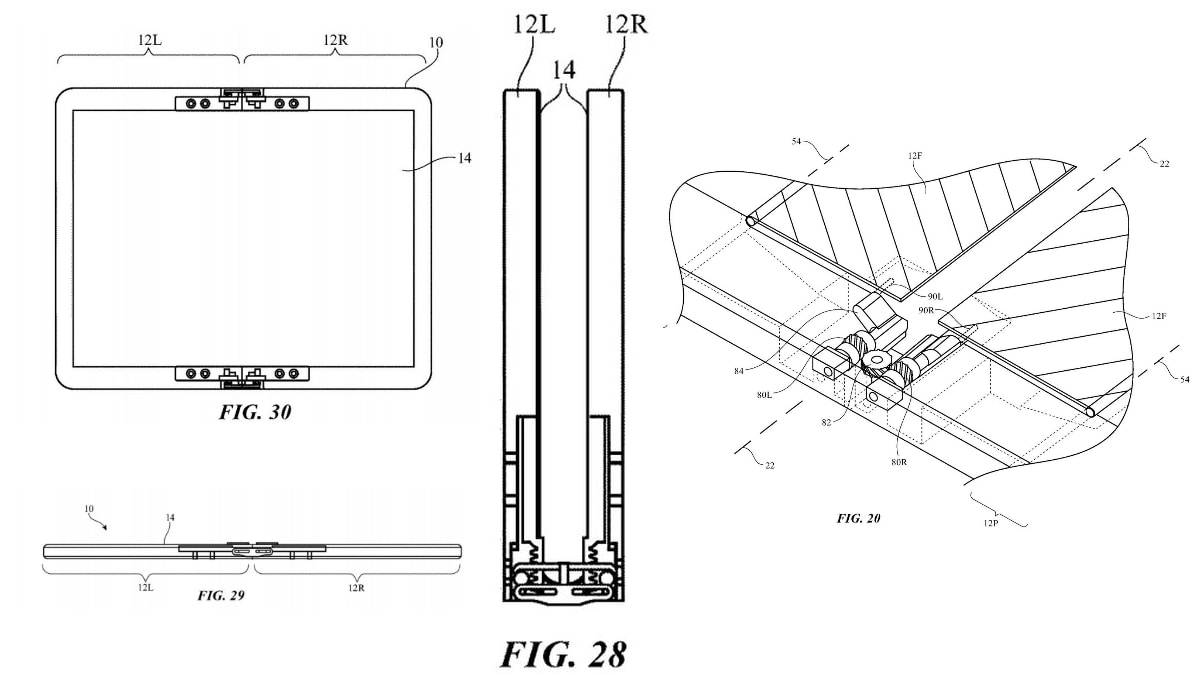 Apple's movable flaps design concept (photo credit: gadgets.ndtv.com)

Movable Flaps. One of the patents that the company received for their concept of a foldable phone was a unique mechanism that makes use of movable flaps that allow the display to be folded without damaging the screen. This mechanism ensures that the two parts of the unit will be separated properly while a movable flap appears to cover the space between the two. The flat will later retract when the phone is folded.
Backside Display. Another patent that was awarded to Apple was a feature where the backside of the Apple foldable phone can be utilized while the device is in its folded form. This helps with portability for this type of smartphone where, when unfolded, the user will be able to make use of the screen. In Apple's patent, the design for their foldable phone has a protrusion when it is in its folded state. According to the company, they will utilize this extended portion to display incoming messages, notifications, battery life, Wi-Fi signal, and others. The notifications displayed on this portion can be interactive which can be customized by the user.
Advanced Foldable Hinge. This unique foldable hinge system is probably the most advanced design to date regarding foldable smartphones. Apple took note that most screens that were installed in mobile phones are rigid which may not do well on gadgets that have the option to bend or fold. The patent that the tech company has received allows them to mount a display on a foldable or bendable hinge. In its first state, the screen will be backed by the housing. However, on its second state, there will be parts of the phone's housing that can be rotated and folded to the point that both the housing as well as the display are in the folded position.
The unique hinge system that is stated on Apple's patent will be the one to provide the two portions of the device to be separated when the hinge is bent. This hinge design can follow the rack-and-gear system or other hinge concept that allows ample separation between its two portions when in an unfolded state. One arrangement, that was stated above, is a movable flap will appear to close the gap between the two portions.
Apple is Already Testing their Foldable iPhone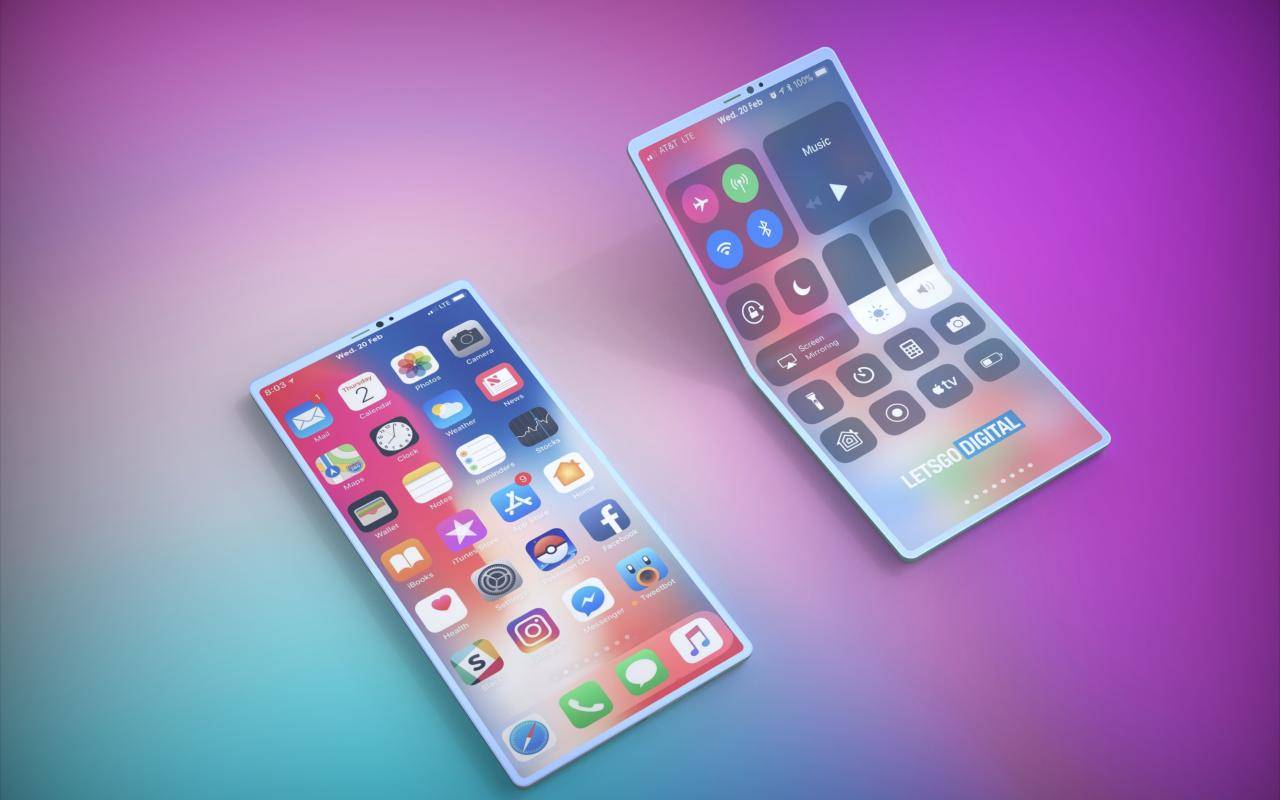 Design concepts for Apple's foldable phone. (photo credit: slashgear.com)
Samsung, LG, as well as Motorola may have started the foldable smartphone phase, but it seems that Apple is simply biding its time before it releases its own version. The tech giant has indeed received several patents to their name already, but this doesn't mean that they will be releasing one any time soon.

Economic Daily has reported rumors that Apple has been receiving different samples of concepts for foldable phones from their suppliers from China, as well as New Nikko, and even Foxconn just to name a few.

It has been reported too that Apple seems to be weighing their options between OLED or even microLED screens for their foldable gadget. If they do choose the latter, it will change how their foldable smartphones are manufactured. This is because the microLED display is quite new in the market but it does offer better saturation, more brightness, and even efficiency in terms of power consumption.

While waiting for Apple to make a final decision with regards to the screen, it appears that the company has already moved on to testing their foldable iPhones, while paying close attention to the hinges and their screens. Reports show that the displays will be coming from its staunch rival, Samsung, with the hinge system originating from New Nikko. The assembly of the parts will then be relegated to Foxconn.

New Nikko is said to test more the hinges for more than a hundred thousand actuations. This is the same company that Apple is working closely for the hinges for their popular MacBook. According to the company, testing for folding bearings that are designed for laptops ranged from 20,000 up to 30,000, while those that were equipped with better specs had to be tested 50,000. In the case of smartphones, where their parts are quite different from other gadgets, the hinges need to test up to 100,00 actuations. It won't be surprising if Apple released its first Apple foldable phone with bearings then just like its other foldable gadgets.

According to GSMArena, the tech company is aiming for an Apple foldable phone release date in the year 2022 which is just a few years from now. However, we need to take this news with a grain of salt since rumors before stated that we will be seeing Apple's very own foldable device this year, but there isn't.

It is still too early to figure what form Apple's foldable phone will come in, although there have been plenty of design concepts revealed with their patents already. Based on the designs, they do look have the same clam shell concept which was used by Samsung as well as Motorola. There is also another concept that, when the device is in its folded state, it will be more compact and portable. Another of their patents showed that the folding smartphone will have two displays. As you can see, it is hard to pinpoint which design Apple will go to at this point. Also, there is no clear answer yet on the Apple foldable phone price as there are plenty of factors that need to be taken into consideration.

Seeing and reading news about Apple's latest patents regarding smartphones that fold are quite encouraging especially since this company is known to produce quality gadgets. But while waiting for Apple to finally unveil their own take for foldable smartphones, looking for alternatives to their pricier flagships can be a better way to spend your time on.
With the iPhone 12 finally up in the market, you can expect that Apple's previous devices will no longer be as expensive as they were before. Think discounts up to 10% if you will be purchasing from them directly, or, if you want to get huge savings, then buying from
QwikFone
is in order. Here you will find an array of iPhones starting from the iPhone 5 series all the way to the iPhone 11 model. These are all refurbished but are in pristine condition which means that they will all look as if they were brand new.
Buying Refurbished is Good for Your Pockets

It is exciting that the latest iPhone is already being sold, and that there is a possibility of seeing a foldable iPhone in a few years time. However, in these times when we need a working gadget that can make staying at home more bearable, then you might want to
buy refurbished iPhones in UK
instead. Refurbished devices may sound like they don't have much to offer, but they actually do depending on where you will be purchasing them from.
You can get refurbished units that are in Grade-A condition meaning that they are almost like new, but at a much lower price. This is perfect for those who are on a tight budget but would like a smartphone that has a powerful processor, large display, the works!
It is Only a Matter of Time…

It is only a matter of time before we see a different type of iPhone in the market which will be one that can be folded seamlessly. If Apple does succeed in creating a screen that heals itself, it will surely change the landscape when it comes to folding smartphones. With the patents being approved recently, it is only fair to surmise that Apple is cooking something for their Apple foldable phone.All that we have to do is to keep our eyes peeled and just wait and see.