What Samsung Users Need to Know About Software Updates?

What Samsung Users Need to Know About Software Updates
by Ishaan Seth December 1, 2020

Smartphones require software for it to run the various applications and features installed. But as with any softwares out there, they can be prone to hacking and errors especially when they were first released. Unfortunately, the Android software is prone to hacking by those who want to access personal data of its users. To deal with these holes in security in Android software, Google often releases patches to solve these issues once they see them. Mobile phone companies that run on Android then release these software updates to their customers.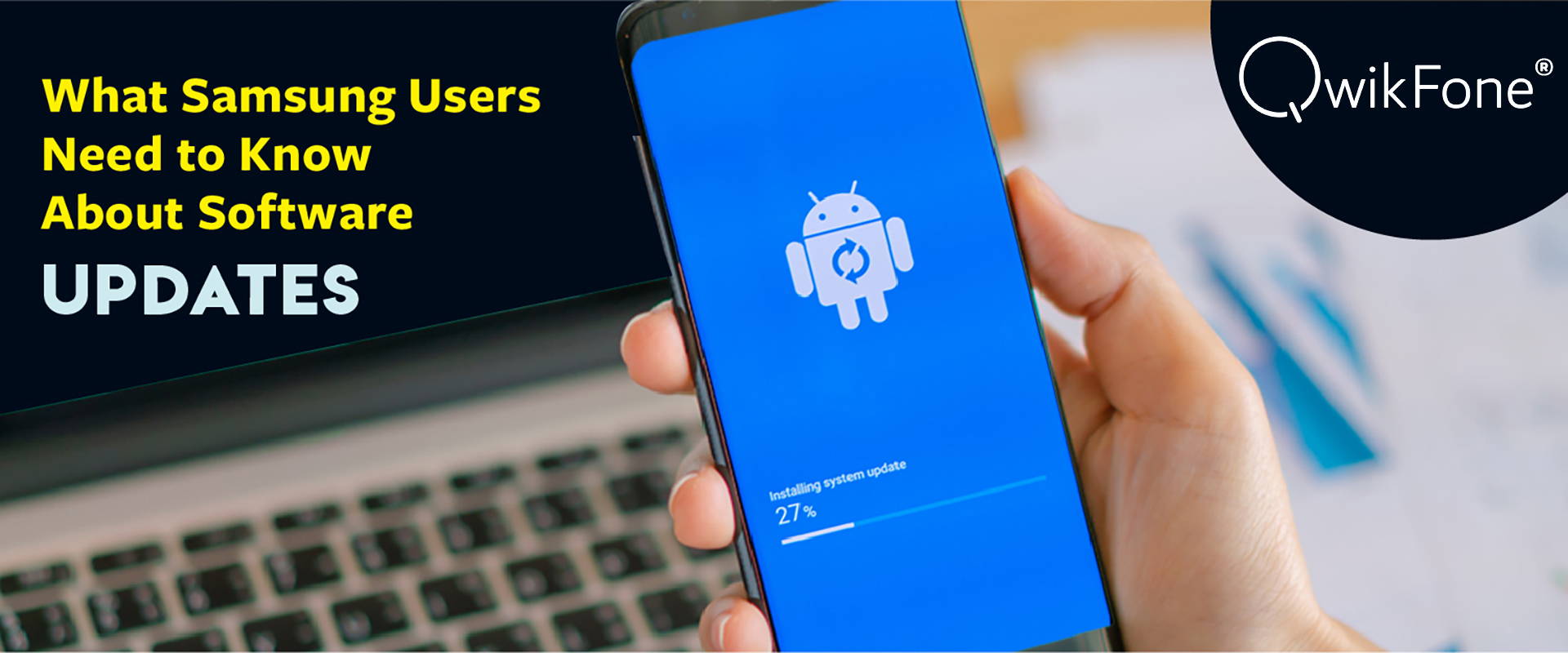 Samsung's Schedule of Software Updates

The Korean company, Samsung, is one of the top manufacturers of Android-based mobile phones and is known to release software updates each month. These updates aren't just designed to correct any issues in the main Android OS, but also for their customized operating system for their line of smartphones and tablets. However, it is not that easy to release these patches on a monthly basis, hence Samsung is following a quarterly, or every three months, schedule for these fixes.

Normally, it's the company's flagship models that receive updates on a monthly basis, while the rest are scheduled every three months. But do not expect that the company will adhere to this all the time. There are instances when Samsung smartphones receive their updates on a monthly basis for the first few years, while some follow the quarterly updates. Others only receive their patches when a security problem has risen that needs to be addressed. But how will you know when your Samsung phone will get its update? You can find the Samsung software update list here.

What Samsung Users Need to Know About Software Updates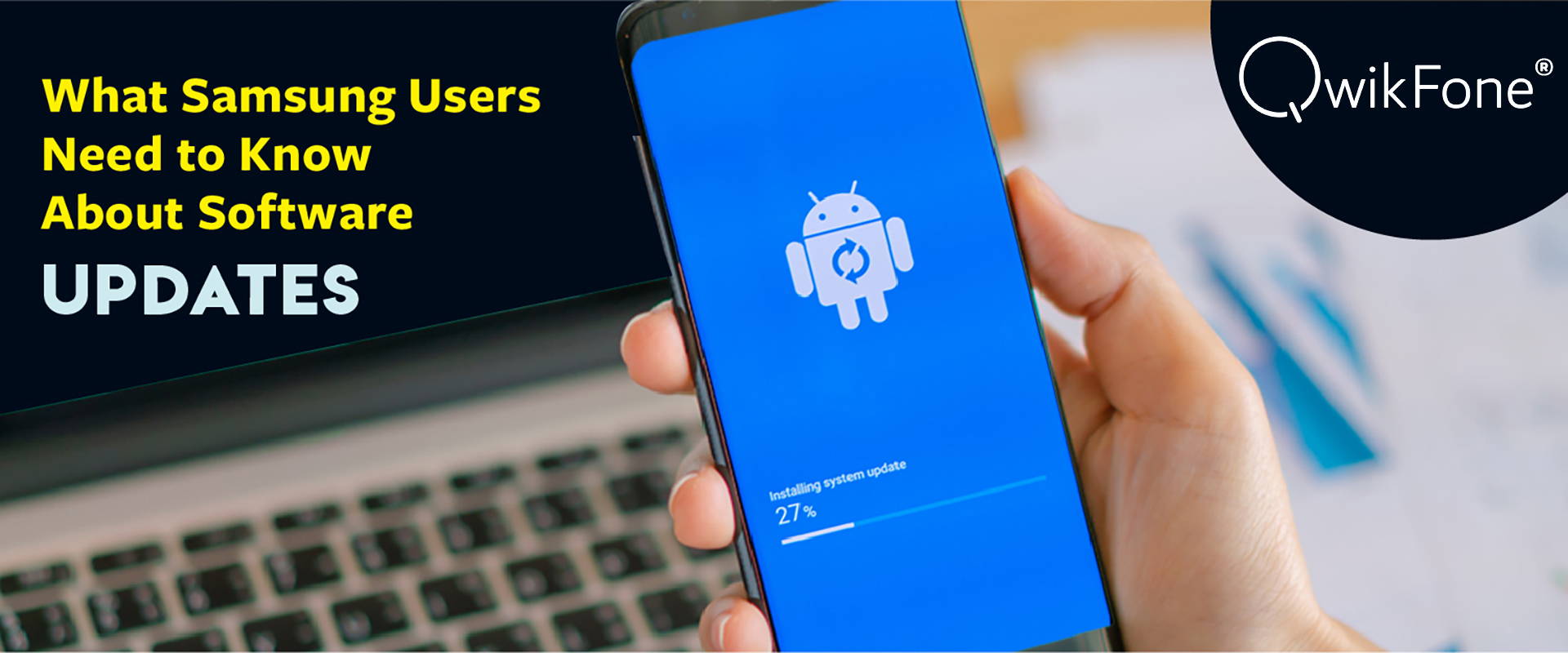 Not All Galaxies Receive Software Updates on Time

If you have checked your smartphone's model with the list found in Sammobile.com, you might have scratched your head at one point wondering why your device hasn't received its scheduled update. To tell you the truth, Samsung may release those updates to certain regions on time while making others wait for a month or two. As a matter of fact, there are instances when certain countries do not receive them at all! This is because the tech company is working on a massive update that will contain all the necessary fixes for one major software update instead.

Another possible reason why, for example a Samsung software update 2020, doesn't arrive on time is because of the carrier itself. If the carrier that you are using follows a monthly schedule on updates, then rest assured that you will receive them in a timely manner. Additionally, Samsung may not follow a strict schedule when releasing fixes for any bugs on their OS for each country so it is always a hit and miss when it comes to your choice of mobile phone under this brand. What you need to do is keep an eye on whether there are updates available manually if you like.

How will you know if there is a Samsung software update 2020? It's quite easy to determine whether your Samsung device has an update waiting for it since it will appear in your phone when it is made available in your country or region. It is also possible for you to check the update manually. Here's what you need to do:

Tap the Settings tab in your smartphone.
Scroll down until you see Software Update/ Download Updates Manually/ Download and Install
If you are using an older model, or those that run on Marshmallow, Lollipop, as well as Kitkat, the menu for the updating of your device's software will be found within the About Device. On the other hand, if your smartphone is running on Jellybean or even older OS, you will have to tap Settings first, then More. Here you will find the Software Update tab which you need to tap to go to the Update portion.
For those who are still waiting for their software update, you can check via Smart Switch by Samsung on your computer. This software will show you what the latest updates are and from there, download the program to update your device with.
Check Updates Using Smart Switch

The Smart Switch is actually a useful software if you want to transfer pertinent files from your mobile device to your computer. It is also a great option if you want to upgrade your gadget's software too. Here's how to use this program.

If you don't have a Smart Switch yet, download and install it on your computer.
Connect your gadget to your computer via its USB cable.
Launch the program.
You will be prompted if there are any upgrades available.
Select Update then use the steps suggested by the program to complete the process.
Before you do any updates, make sure that your mobile phone or your tablet has sufficient battery to download the update and installation too. Avoid detaching the unit while the upgrade is still ongoing.

Samsung Kies is only applicable to Samsung phones that were released years ago. It is no longer applicable for the newer model since they now support Smart Switch.

Activating Automatic Update

Is it possible for your Samsung mobile device to update on its own? Yes, you can activate this feature by doing the following:
Android 10 to Pie. Go to your device's Settings then tap on the Software Update. Choose Auto Download over Wi-Fi.
Nougat to Oreo. Open your gadget's Settings then proceed to Software Update. Select Download updates automatically so that any new patches will be received as soon as they are released.
Marshmallow to KitKat. Select Settings on your handheld device then scroll down until you see About Device. Search and tap Download updates automatically.
Jellybean and below. Choose Settings then tap on More. Select the Software Update feature then choose Auto Update.
Length of Security Updates

If you were able to purchase Samsung's flagship models, then the Samsung software update 2020 will arrive on a monthly basis. Get more information about
what does the flagship phone mean
. Budget to mid-tier range mobile devices are expected to receive upgrades every three months or so. The question, however, is how long can you expect to receive security upgrades on your device?
The answer is quite simple. Most of Samsung's smartphones as well as tablets will receive their security upgrades regularly for the first two years of their lives. In their third year, the monthly upgrades will be downgraded to every quarter or when they are needed. The tech company has already changed the length of their updates for their devices' security up to the fourth year, but this may not work with all models.
Benefits of Upgrading Your Samsung Device's Software

You might be thinking that going through the hassle of waiting for several minutes to download and then install any updates is not worth it. However, if your user experience with your mobile device is starting to deteriorate unexpectedly, then you definitely need to use the updates as soon as possible.

There are advantages to going through this process and these are:

Added features. Samsung's major updates can come with new or added features that you don't want to miss out on.
Faster and better user interface. Updates on Samsung phones and tablets can improve their response time and how the user interface works. If you are tired of having your device hang on you at the wrong time, then upgrading the software is highly recommended.
Better functionality. Another advantage to Samsung's upgrades is that your mobile phone will have better functionality.
Bug fixes. Like it was mentioned before, the Samsung software update list will come with fixes for any bugs or issues that have appeared. If you have noticed that your mobile phone is acting up then Samsung released an update, this is typically a patch that will fix the issue and must be upgraded as soon as possible.
Any updates that appear for Samsung mobile phones as well as tablets should be taken advantage of especially when they are for fixing any bugs that have cropped up. If you are not sure whether your current phone has an update waiting for it, you can check for it manually by following the steps mentioned above. On the other hand, the newer handsets are most likely to receive regular upgrades for the first few years. If your phone's model was released two to three years ago, it can still receive updates. Currently, the S20 model has an update waiting for it that will be rolling out this month which you should watch out for if you own this device.
Even if you are in the market for cheap Samsung phones to buy, you should also keep an eye on how long they will receive updates to ensure that you are getting a smartphone that will last you a while. Fortunately, older Samsung gadgets can still receive updates even when they have been refurbished. You just need to look for a reputable seller of refurbished units, such as
QwikFone
, to ensure that you will get pristine conditioned Samsung devices.