What is a Flagship Phone? Best Flagship Phones in 2020

What Does the Flagship Phone Mean?

by Ishaan Seth August 6, 2020

Nowadays, mobile phone companies are flaunting their flagship phones in the market with their impressive specs and expensive retail prices. But with the term "flagship" being used more often these days, we ask ourselves, are the flagship phones being sold today live up to the term?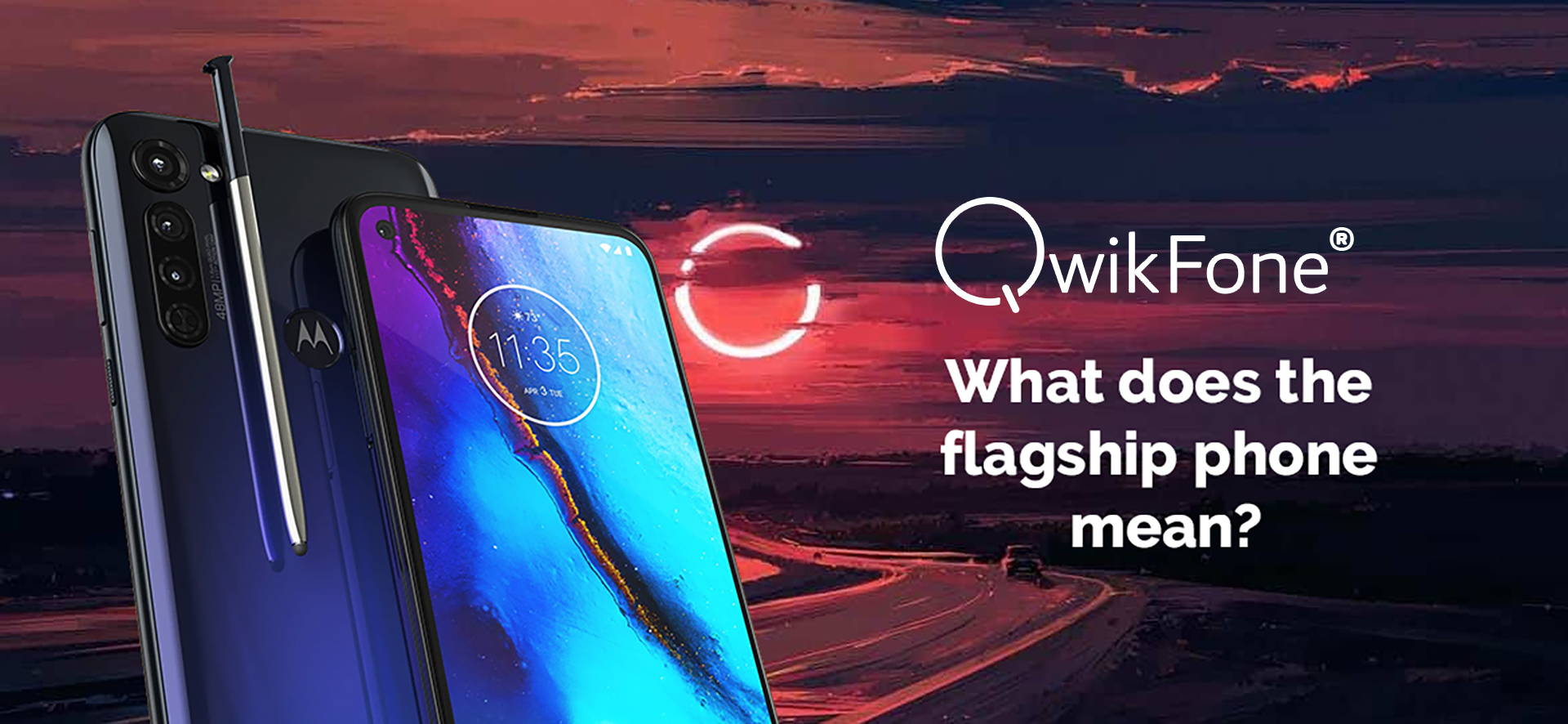 What is a Flagship Phone?

When it comes to the word, "flagship", it basically means that the product is the best that the company has on sale. Even if you check your dictionary or even Google the word, the same definition will appear. If you are going to look at the origin of the word, it is used to refer to a naval ship which the commander of the fleet is on.

To use the concept of the navy, flagship means that it will be the most prominent of the vessels or, in the case of smartphones, the best in the lineup. So far, some tech companies were able to label their product correctly because of the impressive lineup of specs and matching expensive retail price. However, with companies, the media, as well as the general public talking about every released mobile phone as a flagship smartphone, the true meaning of the word got lost.

When it comes to flagship phones, the term should be used to describe the largest or a company's most prominent item in their roster of mobile devices. But with Samsung constantly releasing mobile phones with claims that they are all flagship devices, this isn't possible. After all, a Samsung flagship phone should be the best in the lot.

What Does the Flagship Phone Mean?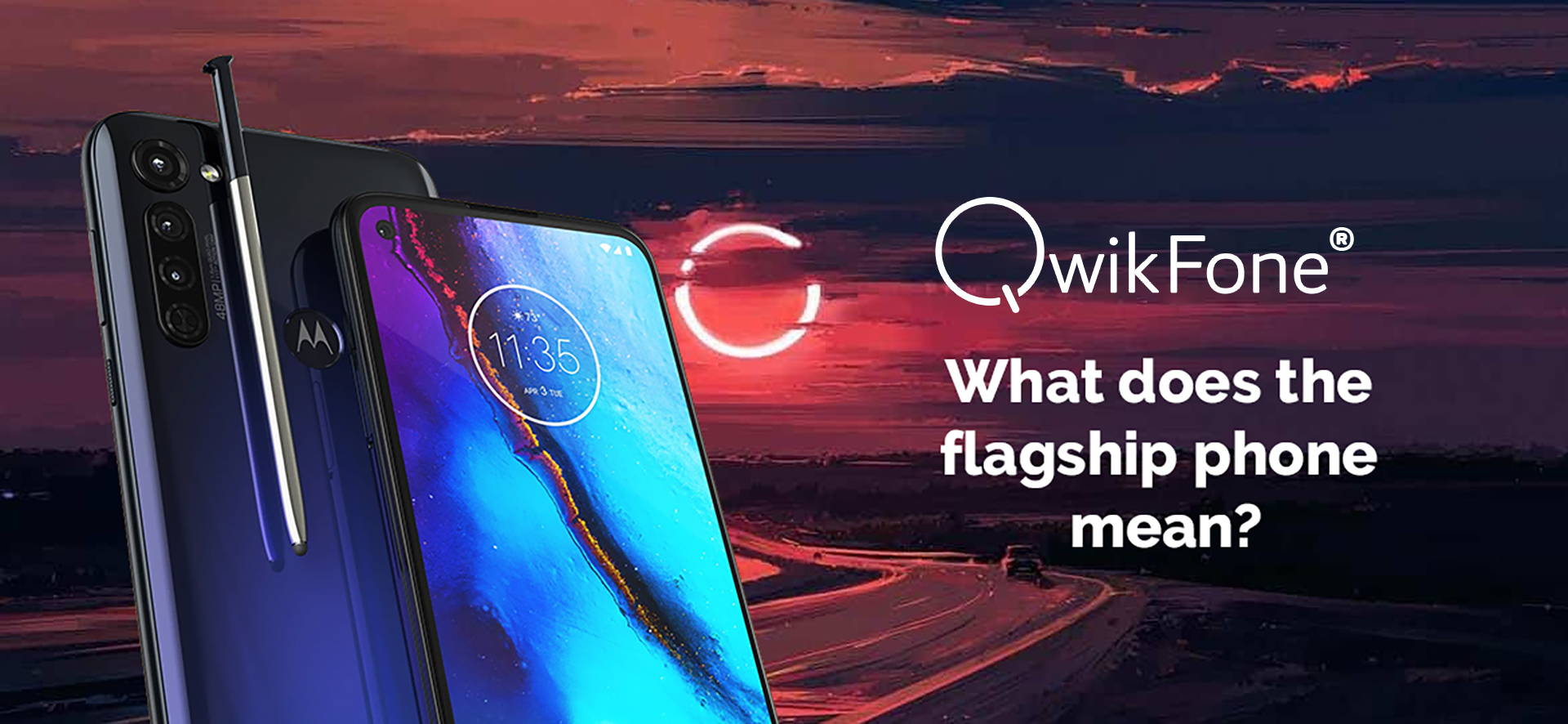 Is It Worth Getting a Flagship Phone?

Getting a smartphone that has been labeled as a flagship device does have its merits especially when you take a look at the additional features. Most devices that range from $600 and up have basic features that fit their retail price such as:

IP Rating.
Most smartphones these days are equipped with protection from dust and water. They usually have an IP rating of 56 and above which tells you how well the device can withstand exposure to dust and even water.
Camera Functions in Different Lighting.
Flagship smartphones tend to have better camera specs which include being able to take good shots regardless of the lighting. Mobile phone companies are competing in producing devices that have excellent camera features and functions that is why those who are tagged as flagship mobile phones are sure to have better camera quality than before.
More Storage Capabilities.
Another reason why investing in such a mobile phone is a good idea is because you get to have more storage to play with. Mid-range smartphones may not have enough storage capacity to start with unless you expand using a microSD card.
What is the Difference Between Flagship Phone and Normal Phone?

There are various mobile devices today ranging from cheap to expensive ones. A lot of people are probably wondering what the difference between a normal device and a flagship mobile phone. For starters, normal phones have lower specifications compared to flagship mobile devices. A good example here is their display. Typically, regular smartphones make use of LCD screens which are cheaper. In flagship smartphones, they can range from OLED to AMOLED which produces better quality.

Another difference between the two is the cameras that they are equipped with. In a normal device, the cameras installed are basic, meaning there are only two cameras installed, one at the front and one at the rear. On the other hand, flagship mobile phones often have three to four cameras with various functions that take high-quality photos.

Of course, the retail price of these two shows a huge difference as normal phones tend to be cheaper while the other one can reach up to $1,000 depending on its make and model.

Best Flagship Phones in 2020

Now that we have an idea of what flagship phone means, we have rounded up a few smartphones that have lived up to their being considered as flagship devices for their brand. Let's find out more about them.

Samsung Galaxy S20
If you are looking for a Samsung flagship phone, the Galaxy S20 is definitely it. It is equipped with AMOLED display with a refresh rate of 120Hz, a 120GB internal storage that can be further expanded with the aid of microSD, and a three-camera setup too that delivers exceptional shots in various lighting. It is considerably better compared to its bigger sibling which is the Ultra. Also, this is probably one of the cheapest flagship phones in the market. Have a look at refurbished Samsung galaxy s20 ultra at this website.
The display is a bit smaller compared to the Ultra, but this reduces its bulkiness which is a plus. Battery life is decent enough for a gadget like this. The fingerprint reader here is not as good as others, but it does get the job of offering another layer of security. The 64-megapixel zoom camera here may not be better compared to other flagship gadgets out there, but you can get some good quality photos with it. Take note that this gadget tends to heat up quickly with heavy usage which can affect its performance, but overall, it is a good enough smartphone to have a flagship label to it.
iPhone 11 Pro Max
This is probably the best flagship mobile phones today as all its specs have been upgraded. It has high water and dust protection rating which measures at IP 68. Its design is a bit old with bigger notches too, but it makes up for its features with stronger chipset and strong and durable body. It does go beyond the $1,000 mark, but if you want a smartphone that has the best of everything, this is a good option to consider.
OnePlus 8 Pro
The OnePlus brand has made a name for itself by offering cheap but powerful mobile phones. However, with their 8 Pro smartphone, they are competing against well-known brands like Apple and Samsung in terms of specs. What can you expect from the 8 Pro? It has a bigger and brighter display with a fast refresh rate. You will also get cameras with ultra-wide angles plus bigger sensors too which means that your shots will have more details to them. Although there is no periscope feature for the 8 Pro, it does have good zooming features like their previous models.
Xiaomi Mi 10 Pro 5G
Xiaomi has joined the competition of flagship devices with its Mi 10 Pro. Its features are what you can expect from an expensive device, but its IP rating is a bit disappointing. However, the rest of the specs are worth checking out such as the quad-camera setup with a 108MP sensor that produces better shots, a close-up lens, an ultra-wide lens too just to name a few. The selfie camera may not be as good as the others on this list, but it does the job. It has a large display at 6.67 inches with a refresh rate of 90Hz.
Oppo Find X2 Pro
The mobile company did not compromise when it comes to the hardware that they used for their new model which put the Find X2 Pro at the top tier of flagship gadgets today. If you will take a look at its camera specs, from its ultra-wide camera lens, powerful periscope, and bigger sensors in the main camera, you are getting good value from this device already. The screen is clear too which is another plus to the Find X2 Pro. The Snapdragon chip ensures that this flagship device will deliver top performance even if the battery is not that impressive. Although there is no option to expand the storage for this model, it does have a 256GB internal storage already which is decent enough.
Huawei P40 Pro
Another example of a flagship smartphone that is worth mentioning here is the P40 Pro model by Huawei. Among the features worth noting here is its App Gallery which replaces the Play Store by Google. However, since there are not enough Mobile services from Google on this device, there are applications that will not be compatible with it. This is a bit disappointing given that Huawei has given its cameras a decent upgrade which can compete with what the Galaxy S20 Ultra has to offer. It is equipped with a full HD display with a refresh rate of 90Hz. It's charging capabilities are quite impressive as it delivers fast charging. Additionally, there are no stereo speakers on this one which is one of the reasons why it is not that easy to recommend to anyone looking for a decent flagship phone. Here you can have some tips about which phone is better Huawei or Samsung?
There are several flagship smartphones available today that have an impressive lineup of specs and features that it is hard to choose which one to get. That said, if you are going to spend money on a flagship gadget, make sure that it gives the best value for your money. The options mentioned above are but a few that made the cut. It is up to you which one of these devices will fit your needs, preferences, and budget.