Compare Huawei & Samsung, which is better? Facts in 2021

Which is Better - Huawei or Samsung?
by Ishaan Seth February 4, 2021

Samsung and Huawei are among the top brands in the Android market for some time now that many are wondering, which one is better among the two? It's hard to compare Huawei and Samsung given that they both have competitive products in the market that are a good matchup against one another. Although Samsung remains in the lead, Huawei nearly toppled the South Korean tech company in terms of sales and demand last year. What stopped the latter from overcoming its competition in the Android market is that its sales were limited to China as selling its products outside of the country is a different story.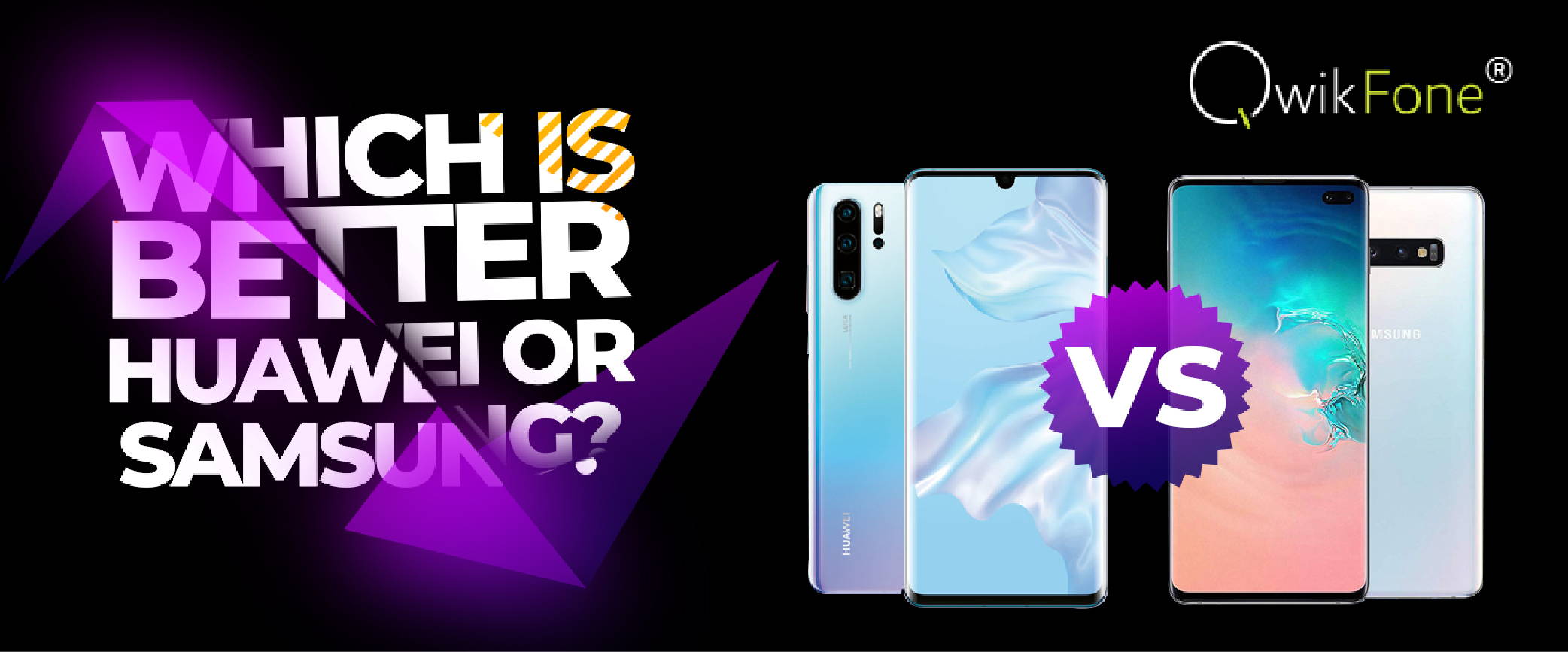 Is Huawei bigger than Samsung? At one point in the past decade, the China-based brand was enjoying more sales with its offerings of budget-friendly smartphones and tablets. As a matter of fact, it posed a threat to Samsung in Western countries but it took a nosedive when sanctions were put in place by the US. What does this mean for their consumers? Well, Google services were no longer supported by this brand which affected its market.

The loss of Huawei in its European market was a gain for Samsung especially during the first three quarters of the year. Samsung was able to wrestle back its crown from Huawei in the third quarter, but the South Korean tech company still made it a point to make their competition their client by selling to them OLED panels with the approval of the US Department of Commerce, of course.

Which is Better - Huawei or Samsung?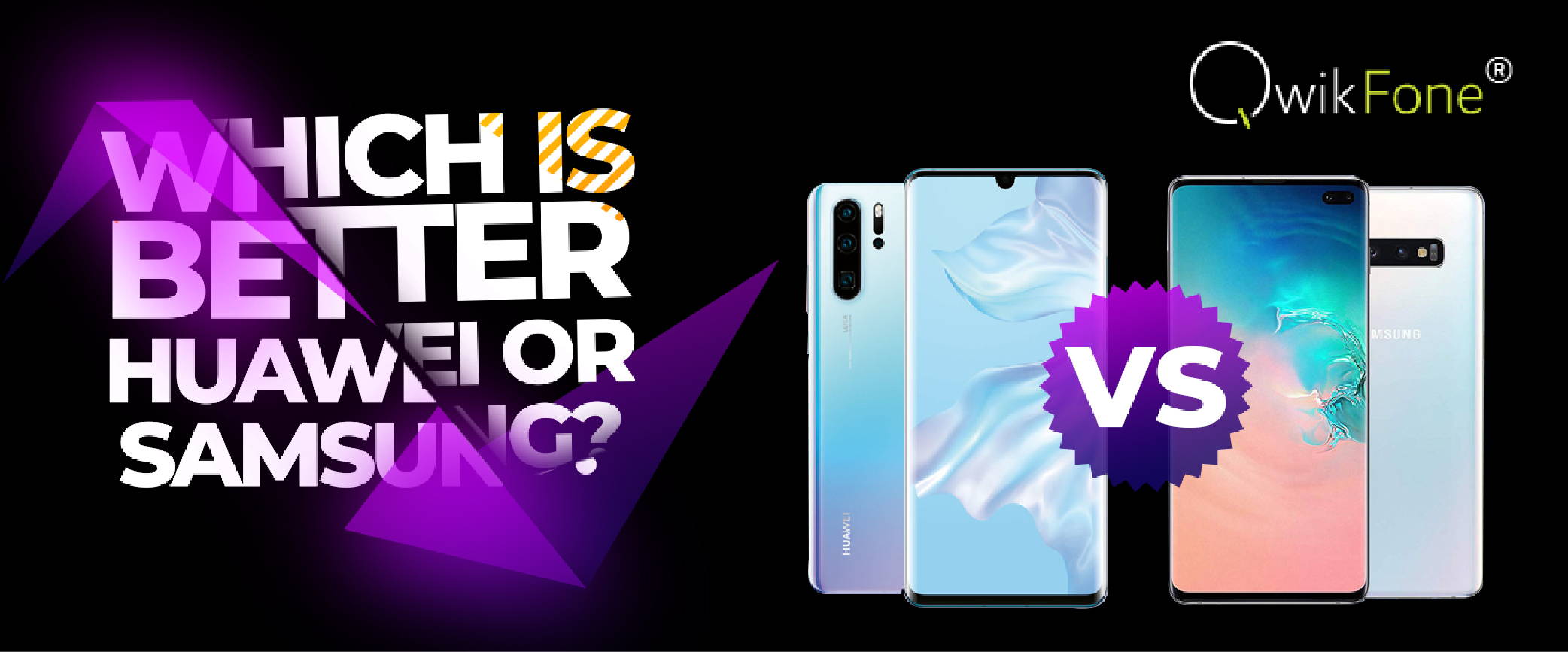 Which Phone is Better: Huawei or Samsung?

With regards to phones, Samsung has outshined Huawei especially with its release of the Galaxy Fold, the Galaxy Z Flip, and the latest Galaxy Z Fold 2. Even though Huawei had released its own foldable smartphones namely, Huawei Mate X and Mate Xs, they didn't stand a chance against the powerful and more seamless Z Fold 2. It is possible that the former's concept of the display turned outwards wasn't really a great idea as it leaves the screen at risk of getting damaged easily. For consumers who are looking for foldable phones, Samsung is the best brand so far to deliver what they need although it won't come in cheap.

To compare Huawei and Samsung further, we need to know how these two fair against one another in terms of camera, battery, as well as mid-range phones. So, let's get started!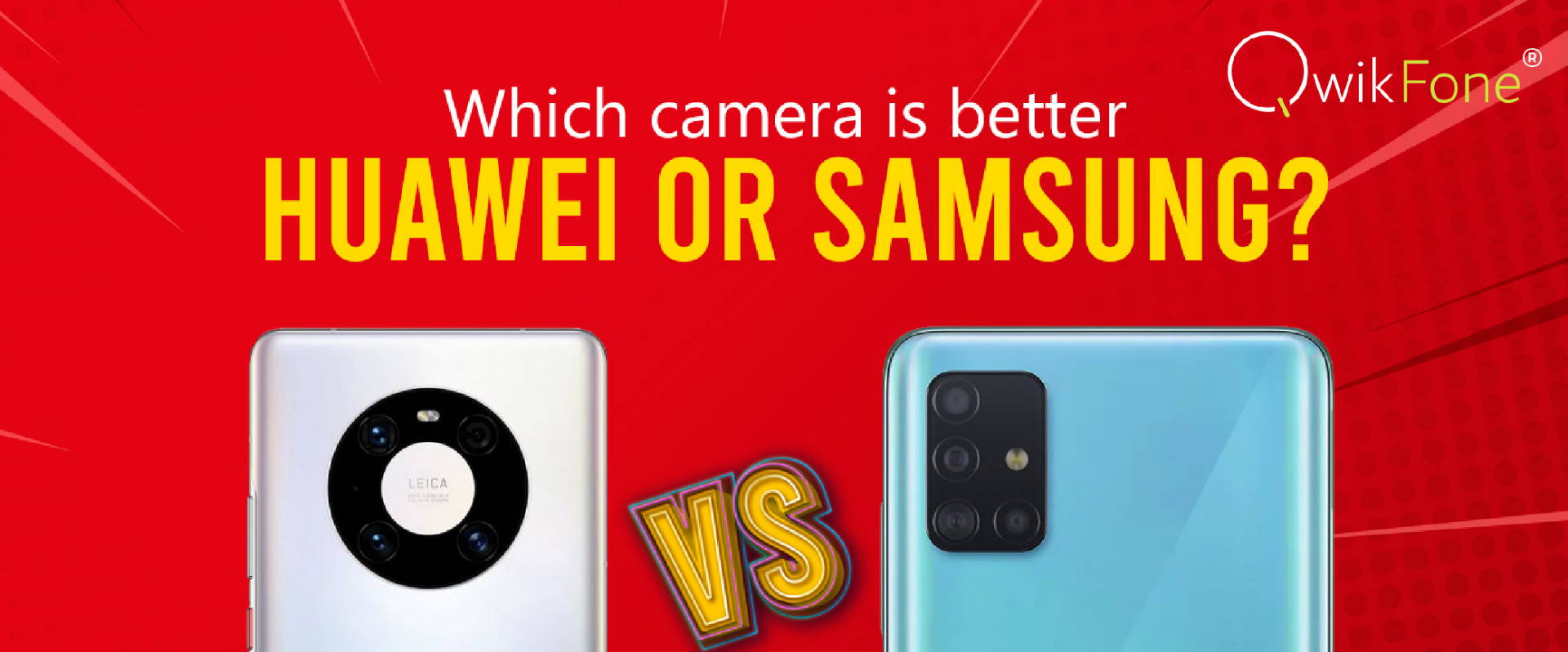 Camera.
The camera specs used in Huawei's P30 Pro have raised the bar in the market. What you can expect from this model is a 5x optical zoom capabilities. This lets you zoom in on your subject at a good distance without losing the overall quality. Another advantage that you will get from this model is that it takes great photos as well as videos even at night. One reason behind this is that Huawei's AI adjusts the image accordingly but sometimes the colors can be too vivid.
Samsung's premium phones, on the other hand, are often associated with impressive camera quality. Take for example the S10 model which has three cameras at the rear. Whenever you take a photo using this device, you will notice that the image is more true to life. The Image Stabilization technology also helps in preventing blurred photos from occurring which is a plus. The different apertures involved contribute to enhancing any images taken with their devices.
Which camera is better Huawei or Samsung? Samsung stands out here since they offer more true-to-life photo quality. The multiple apertures help you take good shots no matter the lighting.


Battery
For us consumers, checking the battery capacity of a smartphone is one of the factors that we often consider when shopping for one. Let's compare Huawei and Samsung now in terms of the battery life of their mobile devices.
Huawei. The highest battery pack that this brand offers is the one found in their Huawei P40 Pro which is at 4,200mAh. It can give you up to two days of use in a single charge which is not bad for its size. Another plus to this model is that you can do wired or wireless charging so you can get its power up in no time. It is worth noting that it also supports reverse wireless charging at 27W.


Samsung. The biggest battery that you will find in this brand's roster is the S20 Ultra with its 5,000mAh battery which can go the distance in terms of usage. However, this can be affected with the use of its 120Hz display and using its 5G capabilities. Just like Huawei, it does support wired and wireless charging which is a plus. Even the A90 5G got Huawei beat with its 4,500mAh battery.
For us consumers, checking the battery capacity of a smartphone is one of the factors that we often consider when shopping for one. Let's compare Huawei and Samsung now in terms of the battery life of their mobile devices.
Which battery is better Apple or Samsung? Well, based on these two brands' latest offerings, Samsung has the more impressive battery. The iPhone 12 only has a 2,815mAh battery while the S21 and S21 Plus comes with 4,000mAh and 4,800mAh batteries respectively.

Mid-range Phones.
According to Expert Reviews,when referring to mid-range phones, these are devices that have retail prices ranging from £300 and £500. You can tell from their cheap prices that they are more affordable compared to the premium models out there. Like it was mentioned before, both Huawei and Samsung offer a fantastic range of budget-friendly and premium models so you will be spoiled for choices. Let's find out which of the two brands have better options.
Huawei
1. P30 Lite. This is a toned down and affordable version of the P30 with a 6.15 inch LCD screen and a plastic body. It does have a three camera set up at the rear with 48MP main sensor and a 24MP selfie camera sensor, plus a 3,340mAh battery. You can get this for less than £200.
2. Y9 Prime. This bezel-less smartphone comes with a pop-up camera with a 6.59 LCD screen. It works fairly well for day-to-day tasks, but not so great when it comes to games. It is a good budget-phone though and can be yours for only £198.


Samsung.
1. Galaxy S10e. This device is the lighter version of the S10 with a 5.8 inch Full HD display. It doesn't have the telephoto lens but it does have a main as well as an ultra-wide lens just to name a few. This one is priced at £599, but with its specs, it is a good deal already.
2. Galaxy M31. If you are looking for a real budget device in the UK, the M31 is a good option. The best feature of this gadget is that it has a long battery life. For less than £250, this is perfect for those who are on a tight budget but are in need of a device that can last them for several hours.
5G
How about when you compare Huawei and Samsung in terms of 5G capabilities? Ever since 5G ready phones hit the market, we are expecting that there will be a shift from 4G to 5G technology in the coming years. Although both brands have gained footholds across the globe, European countries have imposed a ban on Huawei from selling any equipment that has 5G. This is one of the reasons why Samsung has taken the lead with regards to selling 5G equipment last year.

Let's take a look at the number of sales these brands made last year. According to Business Insider, Huawei ranked first in terms of sales in the second quarter beating tech giants Apples well as Samsung after 9 years. This was based on the findings of the research firm called Canlys.

Based on their report, Huawei managed to ship out 55.8 million of their products while Samsung was only able to ship out 53.7 million. How did this happen? The bulk of the sales were centered in China which was able to recover fast in spite of the ongoing pandemic. This mobile phone company focused more on selling their products locally given that they were banned in both the US as well as European markets.

The question now is, will Huawei be able to sustain the lead? There are several factors that may go against their favor such as:

The brand's dominance in China may not be enough to keep their sales up especially when the rest of the countries bounce back after the pandemic.
There will be stiff competition in both Apple and Samsung as these two juggernauts in the mobile phone industry are planning on taking their prices down a notch to make their products more enticing.
The restrictions in place can make it difficult for Huawei to re-enter the global market as many countries are wary of their technology. This is because of the news that broke out claiming that Huawei is using their technology to spy on behalf of China.
Apple and its rival Samsung are considering offering more affordable smartphones to target consumers who are seeking budget-friendly handheld devices. Additionally, there are other alternatives to consider when consumers want to buy cheap Samsung phones or even Apple and that is to buy refurbished mobile phones from QwikFone. Not only are their devices cheaper, but they also work like new and have the same warranty feature as brand-new ones. This is another market that Huawei needs to consider in their strategy if they want to remain on top of the leaderboard.
Huawei may have enjoyed upsetting its competition last year, but with Apple releasing their first 5G iPhone and Samsung rolling out their S21 and Note series, the company may find tougher opponents. It is not to say that Huawei will not be able to topple these two giants, no, but anyone can take the lead in the coming years, especially when there is an expected decline in smartphone sales due to the ongoing health crisis.

Huawei or Samsung? Which Should You Go For?

You have seen how we compare Huawei and Samsung in terms of camera, battery, as well as their selection of mid-range phones. Both have competitive lineups in terms of mobile phones, the quality of their cameras, and battery life. Which one should you go for? It is a matter of preference, sure, but it also depends on your needs.

Take note that Huawei has been banned in both the US and even in European countries meaning the rest of their mobile devices will not be able to support Google programs. If you rely on Google for your day-to-day tasks, then Samsung may be the best choice for you. On the other hand, Huawei does come up with some of the catchiest designs and features, like the Y9 Prime, so we should not expect to see Huawei disappearing any time soon.