Best Time to Buy A New Mobile Phone in the UK

When is the Best Time to Buy a New Mobile Phone?
by Ishaan Seth February 16, 2021

There is no question that smartphones have become one of life's main necessities especially after the pandemic that re-shaped our lives in 2020. Having a decent device to connect us with the outside world while we stay safely in is no longer an option.

With the new financial circumstances that the pandemic and the following expected economic situation have presented to our lives, it is now more important than ever to carefully make the decision of buying a new smartphone that provides the most value at the lowest and most affordable price. This decision becomes even more crucial if you're the head of a family and must buy a good value smartphone for each member of your family as the cost now becomes multiplied by several folds.

One of the important factors that should be in the forefront of your purchase decision should be defining the best time to buy a mobile phone in the UK or respective country. In this post, we're taking a look at the best time to buy a new mobile phone and the best time for each one of the major smartphone brands as well.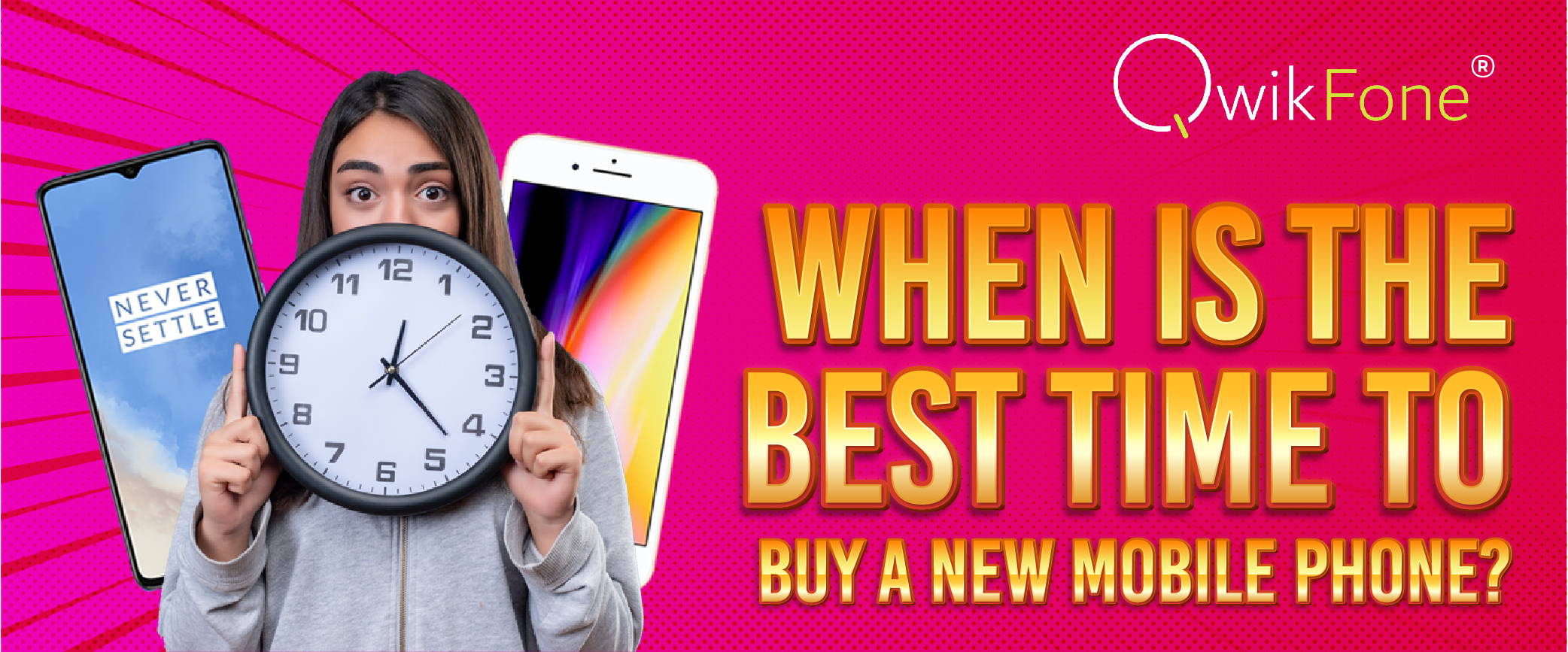 Different Times, Different Prices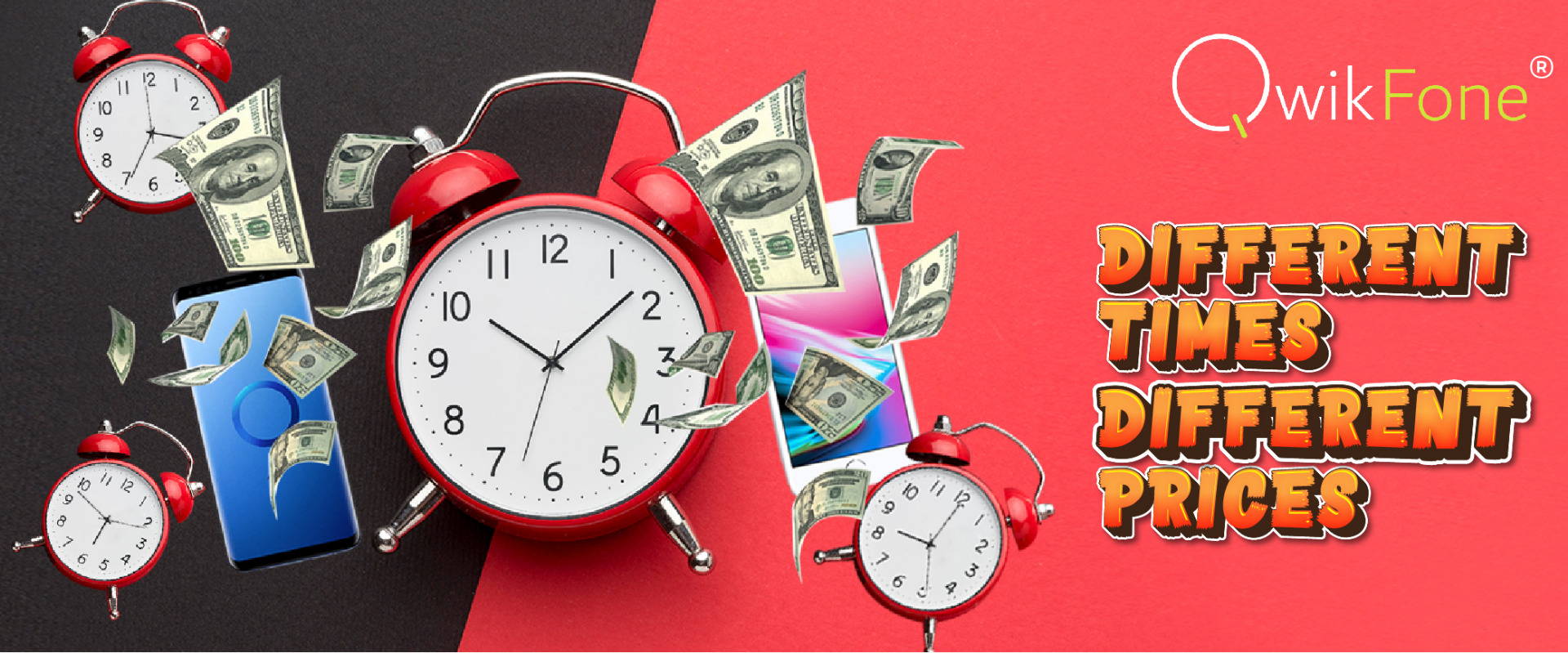 While most people know that the time when smartphone prices drop is when they become older and re-sold as second hand or used, most people are not aware of the fact that there are times when you can buy brand-new phones for a lower price.

Of course, any smartphone is going to be at its highest price point at the time of its release. So, this would be the time NOT to buy the phone, if your goal is to save some money.

When is the Best Time to Buy a New Mobile Phone?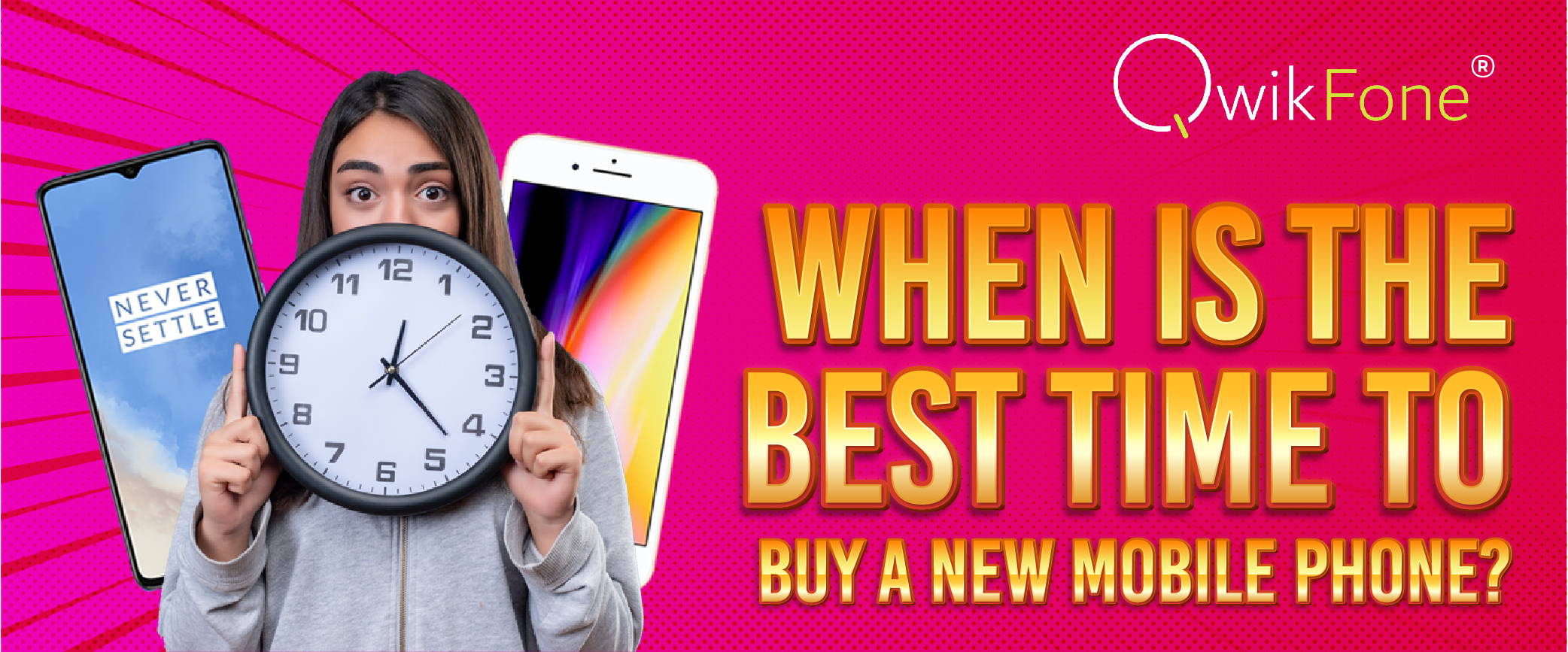 Pre-Orders Offers High Value

If you have to have the latest phone and came up with its budget, then our advice is to get it in the pre-order period. During this time, you will be getting much more value than if you bought the phone later for its full price but when everybody else can easily get it as well.
Also, with due diligence, you can even be able to identify and find retailers that offer pre-order price discounts. They do exist, no secret here. The reason for these discounts has nothing to do with the phone's condition, value, or capabilities.
In other words, you're not getting the discount for compromising anything has to do with the mobile phone itself. These discounts are often offered by the retailer to attract pre-order buyers before their competition does.
If there is no discount on the pre-order offers from the major smartphone retailers in your area, there is another way that enables you to get more value and save money indirectly. Pre-order offers usually come with a bunch of gifts and goodies as well as certificates to purchase other items later with discounts. All of this adds to the value you're getting when buying the smartphone in the pre-order period.
Black Friday and Cyber Monday are the first occasions that come to mind when thinking about annual discounts. Those two dates are usually the ones that have the largest discounts of the year.

However, since Black Friday and Cyber Monday are the most famous discount times of the year, it is harder than expected to get good value for the discount, let alone competing with hundreds of thousands of buyers and customers to get the same product. One look at "Black Friday crowds" images on Google is enough to make most people disregard the whole idea of shopping on that day altogether.

Even with the blessing of online shopping, dealing with slowed down servers and waiting lines for the checkout is another issue that no one wants to deal with.

Annual holidays and special occasions that are less known for their relation to shopping such as Christmas naturally come with special offers on all products of all sorts and smartphones are no exception. Boxing Day is another discount occasion that comes every year, but few people know about it. It is on the 26th of December, the day after Christmas this is why most people usually overlook it. However, if you keep an eye out for Boxing Day discounts, you will be able to land a great deal on your new mobile phone.

Since Boxing Day discounts are specifically made to get the attention of the customers who had just finished their Christmas shopping and Christmas day itself has passed, these discounts are often the best and the most valuable. So, postpone buying your new smartphone up to only one day after Christmas, and you will land the perfect deal!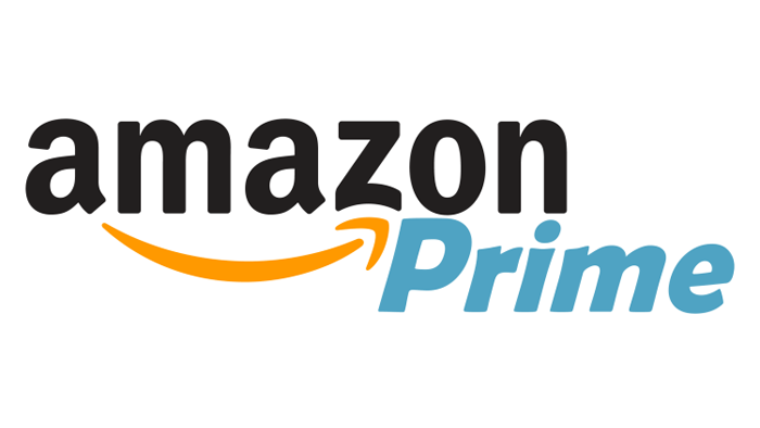 Amazon Prime offers available in July (Photo credit: Fly&Dine - BoardingArea)
In 2015, Amazon started the tradition of huge discounts each year in July to celebrate the company's birthday. Since then, Amazon Prime customers get great discounts on all products, including smartphones and other electronics, for one or more days in the middle of July.

The date is not the same for each year. So, if you're an Amazon Prime member, we recommend keeping an eye on your email updates from Amazon!

Another well-known fact is that one of the times when phone prices drop in the UK and the rest of the world, it is time for the new model of the same smartphone brand to be released. With the major brands, this is really easy to anticipate and take into consideration when you're planning your next smartphone purchase.

For example, Apple releases each year's lineup of new iPhones around September, except for 2020 when it was pushed back until October, but the general idea is that iPhones come out towards the end of each year. Samsung, on the other hand, releases its phones towards the beginning of the year.

Knowing these dates will enable you to get a new mobile phone at the most suitable time and for the lowest price. Usually, that time is up to a month before the new release according to the experts' advice.

So, if you want to get an iPhone 12, for example, at a discounted price, you can wait until the release of the next iPhone of 2021 is about to be released. At this time, you'll be able to buy it pristine or barely used at a much lower price.

The best time to buy the major smartphone brands models

We've established that iPhones come out in the last quarter of every year and that is the general time which is considered the best to buy the previous model. But what about other brands such as Samsung, OnePlus, Google Pixels, and others.

In this next section, we're going to take a look at when is the best time to buy a smartphone of a specific brand.

Samsung Galaxy S & Note Phones
Samsung flagships are usually released in the first quarter of the year, around March. However, retailers start to offer considerable discounts on the new Samsung Galaxy S & Note phones around mid summer in August.
Google Pixel Phones
Google Pixels phones are known for going on huge sales every year. So, it would be a big mistake to buy them at full price. Waiting for a month or more after any Google Pixel model release will get you a better deal on the same device. Amazon Black Friday offers on Google Pixel are also known to be the best!
OnePlus Phones
OnePlus is famous for giving the best Black Friday discounts. Sale during December to go with the Christmas season is also very popular for OnePlus. If you choose to go back a model or two with your OnePlus, you can get up to 20% off of the phone's original price. Definitely a bargain to wait for!
LG Phones
With LG phones, the right move is to find the right retailers even if you're buying it at the time of its launch without having to wait. With the LG release of 2019, LG G8 ThinQ, big retailers like Amazon managed to offer about $150 discount of the original price.
Carriers also often offer great discounts for different brands, but that would mean that you will be forced to deal with a locked phone which becomes pretty much useless once you leave the country. If you don't travel or need to change your SIM card, this would be no problem, but if traveling and changing carriers are important for you, then we recommend that you shop around until you find the perfect deal on an unlocked version of the model and brand of your dreams.

Buy Like-New Mobile Phones for Less

Refurbished phones are the perfect options for saving money and getting an almost new mobile phone without compromising the quality or condition of the device. Unlike used phones that you can buy directly from the user, refurbished phones are handled, tested, and renewed professionally by a reliable source that ensures you get a pristine handset.
In other words, refurbished mobile phones hold the advantages of both the brand-new phone's pristine condition and the used mobile phone's cheap price.
Also, it is better to buy the refurbished phone from a seller that refurbishes smartphones in-house if you're going to opt for a third-party refurbished phone to avoid the relatively high prices of manufacturer refurbished phones.
Finally, third-party refurbished sellers must provide certified refurbished phones. This means that the phone is tested by an expert to confirm that it is indeed authentic and pristine.
Needless to say that the refurbished phone deal to choose has to come with an impeccable warranty policy and a full refund guarantee in case of return just like a brand-new phone.


QwikFone
is one of the top UK refurbished phone sellers offering cheapest prices on iPhones guaranteed with all the needed policies. Since QwikFone is responsible for the refurbishment and testing process, the devices are in a perfect pristine condition, but that is not all.
The deals include:
Pristine unlocked phones with brand-new accessories
12-month warranty with replacements guaranteed.
30-day return policy with full refunds.
Interest-free monthly instalments.
Free next-day shipping.
When to Upgrade Your Mobile Phone?

Depending on different individuals' preferences, the time to get a new mobile phone will vary. However, since we are discussing this matter from a budget viewpoint in this post, it would be safe to assume that getting the best value out of your smartphone dictates using it up to the end of its lifetime.

So, the next question here would be: when to determine that your smartphone has reached the end of its life and it is now time to consider buying a new smartphone knowing the best time to buy a mobile phone in the UK or your respective country.

Well, battery life is usually a huge indicator of whether the phone is at the end of its life or not. Of course, replacing the battery is always an option. However, there comes a time when even a new battery won't help a worn or outdated smartphone.

To make an informed decision, take the advice of your repair professional. A trustworthy repair expert will be able to tell you when it's time to stop repairing your old phone and when to buy a new one.