Free Tools to Run Your Business Through Your Smartphone

Free Tools to Run Your Business Through Your Smartphone
by Ishaan Seth October 28, 2020

Is it possible to run your business with just your smartphone or your laptop? The answer here is yes, as long as you know the right tools to use. It's rare to find someone who isn't using their mobile device or their laptop even for work-related stuff which is why it is not impossible to keep your business running with just this gadget. This is why investing in a powerful mobile phone is a great idea since it is one of the best small business tools 2021 to have.

What to do with phones for business then if you manage to get one for your company?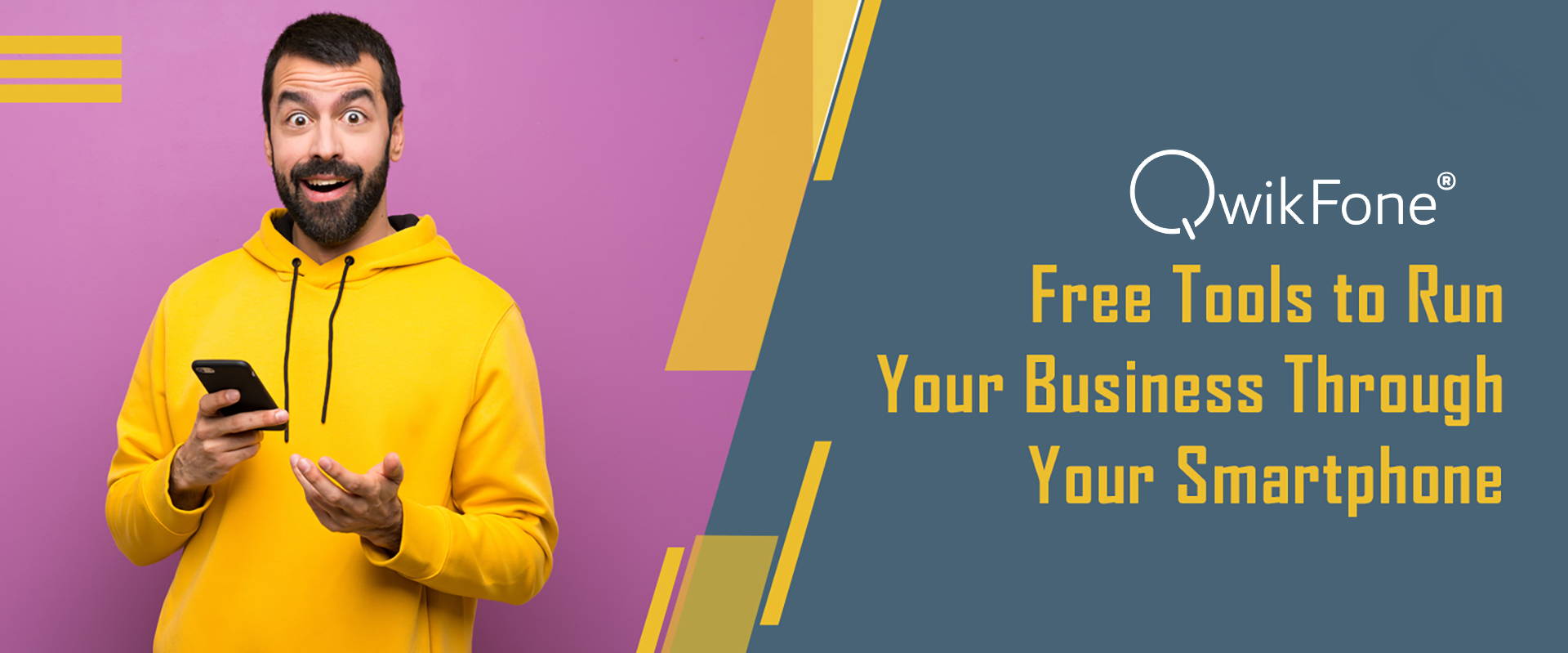 Best Tools to Have for Running Your Business through Your Mobile Gadget

The good news is that there are tons of programs that will make your life as a business owner more convenient. By choosing the right applications, you can keep an eye on your small business wherever you may be. Here are a few tools that are worth checking out.

Wave
Every business should have an app that will handle their accounts. This is where Wave comes in. In this program, you will be able to prepare invoices for your clients, monitor your expenses, set up reminders in order to get paid in a timely manner, and even link your bank account for a smooth transition for your payments. The only time that Wave will take a fee is when you push through with a transaction through their platform.
Canva
Customers are bound to engage your services depending on how professional-looking your website is. Although having a professional make your website is the best step here, if you have a logo in mind, you can take advantage of Canva where you will be able to build the visuals for your business with ease. It would be better if you do some research on how graphics can help your company stand out so you can get the most out of this free platform.
Zoom/ Skype
Any business needs constant communication with its team. And what better way to do this than downloading a video messaging application such as Skype or Zoom? These platforms are free to download and can actually connect you to several people in one go. This is convenient especially when you are out of the country or your team is working in different locations. A weekly meeting via video conferencing ensures that everyone whose a part of your business is on the same page. Find some Zoom alternatives for video conferencing right here.

Grammarly
Regardless of whether you are just starting your business or are already established, it pays to have Grammarly installed on your mobile phone. This application helps you sound more professional with your writing by correcting your grammar, monitoring the flow of your writing, and even check whether there are areas that need improvement.
WhatsApp
WhatsApp is not just for keeping in touch with your loved ones because there is a version for businesses. This program is actually useful for companies who want to get the pulse of their customers. Not all business owners are able to keep tabs on their customers' emails especially when they have a lot on their plate. This platform lets you receive messages from customers immediately which you can send a reply in return quickly. Keep in mind that customers are looking for a business that is prompt in answering their queries so this is a good application to have in your mobile device.
HootSuite
If you are just starting out, you will need to know what your customers are saying or thinking. Installing HootSuite can be to your advantage since this platform lets you keep tabs on your social media accounts in just one place. Through this program, you will be able to keep an eye on the status of your social media sites, how customers are interacting with them, and even engage your customers through it as well. You will see which posts are getting the most likes even. If you are ready for the premium version then do so, as this will open up new tools and features that can help your business grow.
SurveyGizmo
One way to expand or develop your business further is by knowing how your customers will react with a plan that you have in mind. SurveyGizmo lets you create an online survey so you can get an idea of what your customers are searching for. From here, you will be able to come up with a better plan on how you want to improve your business that will reach as many customers as possible.
Wunderlist
There are several mobile phone programs that let you manage your team wherever you go. Some may have a complicated set up that can prevent you from keeping track of your team properly. This is where Wunderlist comes in. It's simple user interface lets you come up with an easy-to-share to-do-list so you and your team will know what tasks need to be accomplished daily or weekly.
Shopventory
For startups that have an inventory, you will need an application that can help you keep an eye on your products. This tool lets you see your profit margins, sales trends, even comparing locations just to name a few. What makes this app extremely useful is that you will be able to spot a product that isn't selling that much so you can put it up at a discounted rate. You can even skip getting more stocks of the product. Although it doesn't have its own payment system, it does allow you to link to other payment platforms like PayPal.
Google Drive
Keep all pertinent files that you are using for your team in Google Drive so you can access them even in your smartphone. Your team will also be able to share files, notes, and updates through Google Drive.
Free Tools to Run Your Business Through Your Smartphone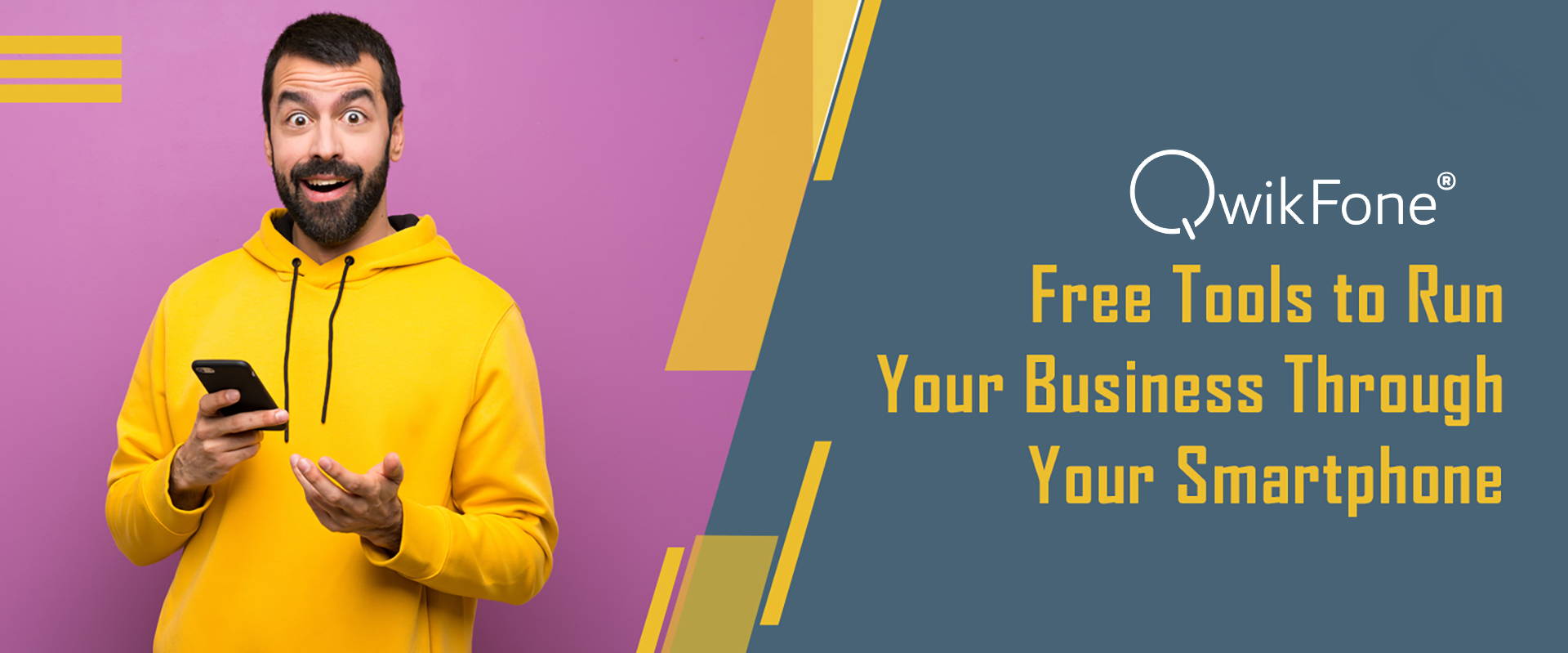 Tips on How to Use Your Smartphone to Run Your Business

Now that you have an idea of what platforms are worth getting, let's talk about how you can use your mobile phone to the fullest to benefit your company. Here are a few tips to get you started.

Choose programs that can be used on different platforms. It is a good idea to look for programs that can be used for both your laptop and your smartphone. This way, it will be easier to sync files and access them anytime, anywhere.
Keep it simple. As much as you would like to download several of the apps in the list mentioned above, you might end up with a cluttered screen. This won't do as it can be confusing and even reduce your productivity levels even. Choose applications that best suit your needs such as an accounting application to keep track of your finances.
Select your communication tool. Opening different lines of communication in your business is not recommended as you might get confused about where to reach your team when you need them. The best approach here is to select a messaging app that your company will use for communication purposes while at work. This way, you are guaranteed that everyone will be able to reach the rest of the team through the same channel.
Use an app to access your desktop remotely. Another tip that can help you run your company using your mobile device is by downloading a program that can remote access your desktop at home. There are instances when you forget a file saved in your computer. Instead of putting off this task because the files you need are at home, use this app, like LogMeIn to get what you need from your computer at home easily.
Make your home screen optimized for work. What other tips can you follow to make your smartphone help you run your business? How about optimizing your main screen with apps that your company needs the most? Move all social media and personal applications in the second page of your Home Screen to reduce distraction. Also, putting all the business related apps in front can help you focus more on your business which is important if you want to keep it afloat.
Running your business doesn't mean that you will be forever tied to your computer in your office or establishment. This is because you can transform your smartphone into your portable office to keep tabs on your business wherever you may go. Fortunately, there are free business tools that you can take advantage of that will help ensure that your team is working on the tasks you have assigned them, keep an eye on your inventory, and even browse through your finances even.
Using your phone for business makes it easier for you to run your company all day and, if you choose to use a refurbished phone, it will lower your business expenses.
Click here
to check the refurbished Phones list. As a business owner, you know full well that you need to pay attention to how your company is faring even in your down time. And what better way to keep track of things than in your smartphone? For sure, once you find the right apps to download, you will be able to control your company any time, anywhere.