Where Can I Find Huge Discounts & Offers on Mobile Phones?

Where Can I Find Huge Discounts & Offers on Mobile Phones?
by Ishaan Seth February 18, 2021

People have become dependent on mobile devices that most of us want to get our hands on the latest model. But it seems that the latest smartphones are anything but cheap! It can't be helped though, since mobile phone manufacturers are using the latest technology to offer something new to their customers. After all, we want better gadgets in our hands, don't we? And because of that, their prices are going nowhere but up.

Although it is enticing to splurge on premium smartphones, especially when they come with new and improved features, many are on a budget. The question now is how will you be able to get a new phone without paying a high price?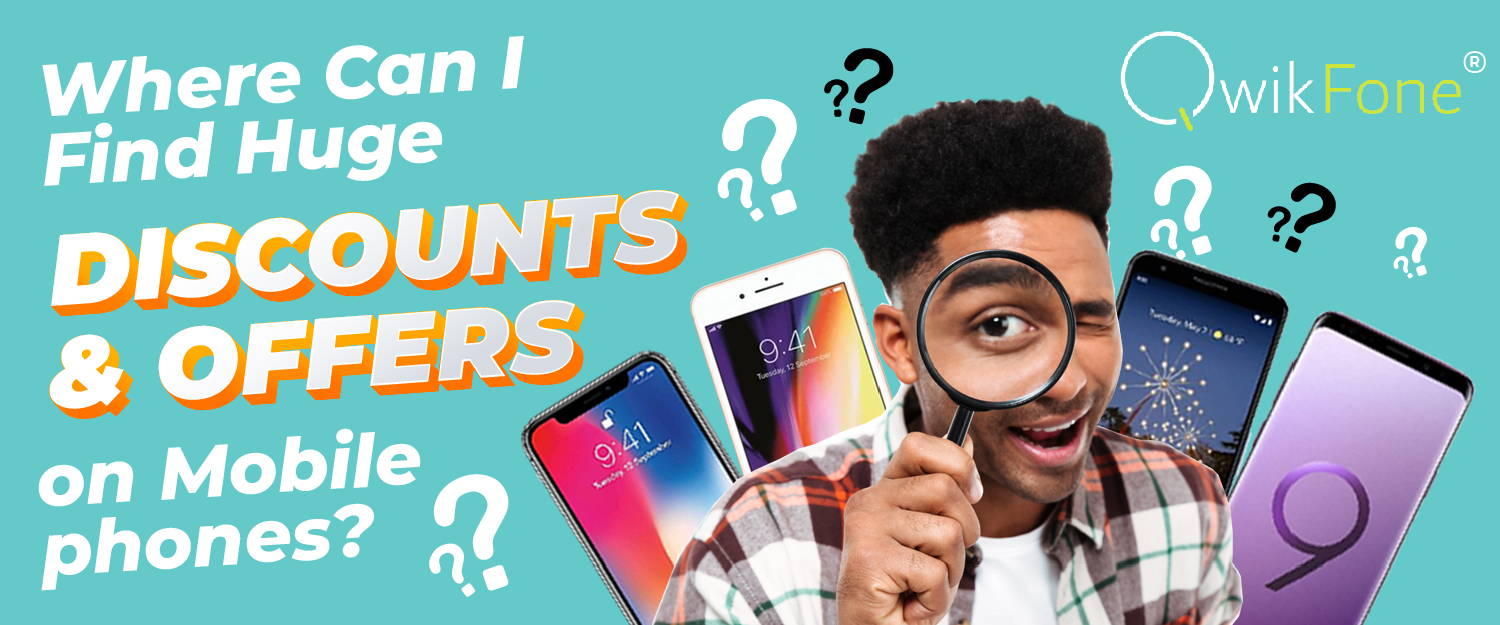 Steps on How to Get the Best Price for Your Smartphone

It is possible to get a mobile phone discount these days as long as you know where to look. Also, there are several steps that you can take advantage of that will help you land a good price for your device. If you are in the lookout for one, consider the steps below.

Timing is Everything. The suggested price for smartphones can change depending on the unit's life cycle, season, and even promotional offers. If you are shopping around for one, take the time to look around and compare models and prices. Check out flash offers by carriers to see if you can get a good discount from them.
Go on a Holiday Shopping. Mobile phone offers aren't limited during major holidays. As a matter of fact, you can find flash sales during non-holidays so it is not a bad idea to do a bit of smartphone shopping during these times. Who knows? You might find what you are looking for during this non-holiday sales such as back-to-school promos.
Choose Unlocked. Although this option would mean that you will be paying extra to have the device unlocked, it will save you more in the long run. This is because you can switch carriers anytime thus making your smartphone usage more flexible. Also, you will not have to endure two years of being stuck in a data plan that you are not really comfortable with.
Buy Previous Flagship. Most of us would like to have a flagship smartphone, but if the new model is beyond your reach, why not go with the previous model? For sure, its retail price will go down since there is a new unit listed. Most manufacturers lower the prices of their previous flagships to make way for their newest handset so this is a good time to check out your options whether you want an iPhone or an Android device.
Trade In Your Old Device. Another way to get a mobile phone discount is when you trade in your old device for a new one. The amount that you can get depends on the condition of your smartphone. This method of getting discounts is growing nowadays as consumers are seeing the value of turning in their old mobile phone for a new one at less the original cost.
Consider Refurbished. You should also think of getting a refurbished mobile phone if you are on a budget or you just want a smartphone that will not cost you more than a thousand pounds. You can find great deals on cheap iPhones here and other brands from QwikFone plus they are also in pristine and unlocked condition. When buying refurbished, always look for one that is in like-new condition and must have a warranty too. Fortunately, you will get both features from this UK repair shop at affordable rates too. You can compare prices out there, but you'll definitely find cheaper rates here.
Shop Online. Did you know that you can do online mobile shopping with discount to get the best price for your new gadget? There are dozens of online stores that sell tech products like smartphones for cheap rates. Among these are Amazon, eBay, and even Argos just to name a few. The best part? It is easy to compare the deals that they are offering online as well.
Where Can I Find Huge Discounts & Offers on Mobile Phones?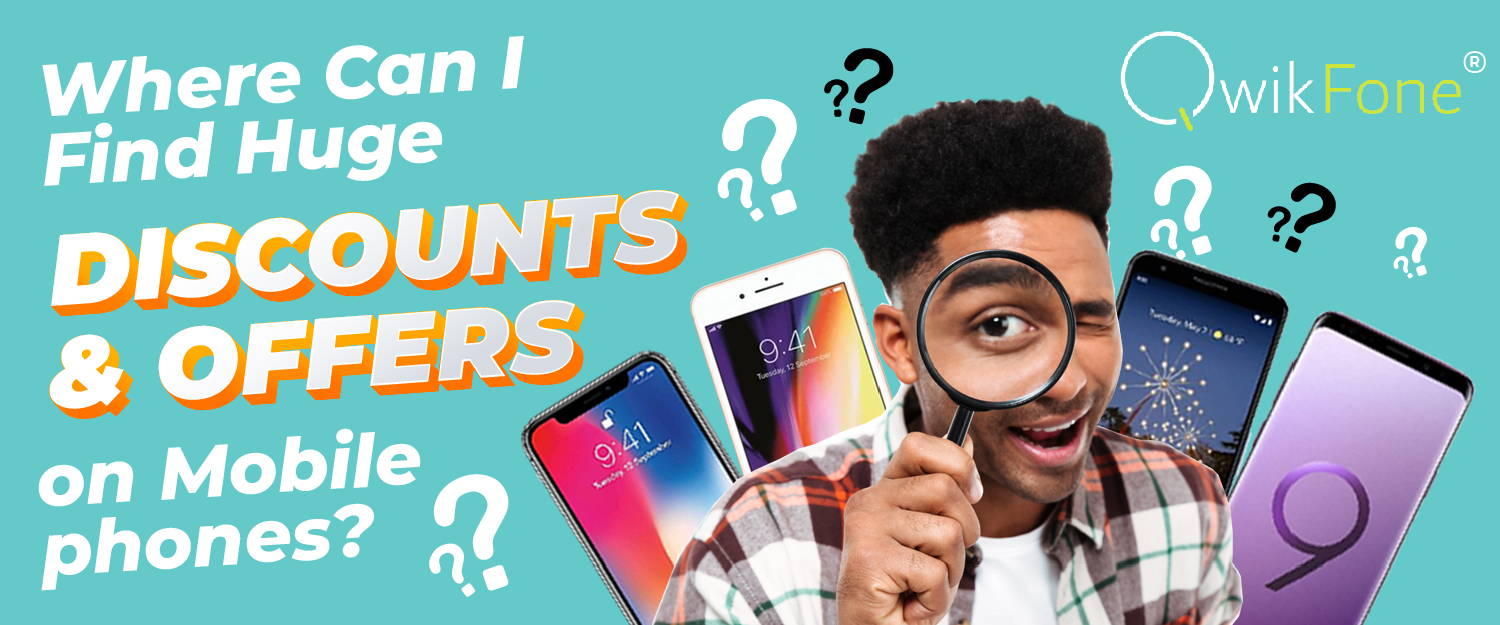 Where to Get Discounts on Mobile Devices?

Where can I find huge discounts on mobile phones? This question is not surprising given that buying the latest model can end up with you paying close to or more than £1,000 for Apple and even Samsung devices. That said, it is possible for you to save more if you know where to look. Here are a few suggestions on where you can get great deals for your smartphone.

Amazon. Amazon is always a good place to hunt for mobile phone discounts regardless of whether you are looking for a new or refurbished unit. Sellers will leave descriptions of the device and their available prices which you can use to compare to other sellers.

eBay. Another site where you can get online mobile shopping discount is eBay. This store provides customers with access to sellers who sell both brand-new and even used devices at prices that are cheaper than buying directly from manufacturers
Argos. If you are looking for anything tech related, Argos is a good place to get discounts. Most items that are up on sale are marked with the word "Wow" or are labeled with being the lowest price. However, make sure that you compare deals first before you make any final purchase. Take note that any deals that they offer will be based on how many stocks remain so make sure that there are units available.

Currys PC World. Where else will you find mobile phone offers? Currys PC World is worth checking out too since they put up affordable deals for smartphones. Take a look at their clearance sales and you can even narrow down your choices by price which speeds up the process.

John Lewis. Just like Argos, the mobile phone discounts that you will find here can disappear quickly, especially since the offer will only last while supplies are available. The deals on their clearance page are worth browsing too if you are on a budget but need a smartphone to use.

Tips for Saving Money when Getting a New Handset

Purchasing a new mobile device is not going to be cheap, especially if you have been eyeing the latest smartphone. If that is the case, then the first thing to do is to avoid buying directly from a big network since there is a good chance that you will be paying more than you are willing. More often than not, the cheapest way to buy a handheld device is to purchase it whole then look for a cheap SIM to pair it with. So, how do you go on about it?
Buy it outright and look for SIM only deals.
Look for the cheapest handheld device that you can find then go and choose the lowest SIM-only deal available. You will save more this way because you will not be locked into a contract which usually spans two years. Another plus to this method of buying is that you can switch your carriers which gives you more freedom. This is also a good time to check out smartphones that have been refurbished since they are often unlocked to begin with.

Buy Now, Zero Interest
Buying your new smartphone upfront can help you save more, true, but if your current funds are not enough to cover it, you can buy it now then pay later with zero interest using your credit card. You can then pair your smartphone with a cheap SIM so you don't have to dish out extra cash. Just make sure that you hide your credit card afterwards so you won't be spending more.
You can also check out the payment schemes offered by manufacturers when it comes to their latest handheld devices since you might find a good deal here too.

Compare Deals
Most are resigned to the fact that they will be buying a mobile phone that is locked on a carrier for two years. Typically networks offer bundles for their devices along with a free month to entice customers. Unfortunately, this also means that you will be paying a high price for it which can put a dent to your savings.
One way for you to cut costs is to look for resellers that are still tied up with carriers, but where you will get better deals for mobile devices. You can also look for online sites that curate the latest phone deals too so you will have a better idea on what available options are up for grabs.

Used or Refurbished - Which Gives You More Value for Your Money

With many of us tightening our belts these days, the idea of paying a high fee for a smartphone is not something we are considering. But if you are in need of a replacement device, there are two alternatives that you can go for and these are used and refurbished.

Used. If you are looking for the cheapest price for a smartphone, a used device might be the one that you need. As the name suggests, a used mobile phone is one that has all the hallmarks of a gadget that has been thoroughly used meaning that you will find flaws like scratches, dents, and even malfunctioning buttons. Unless you are buying from someone who takes care of their device, you should manage your expectations.

Refurbished. Although these cell phones can be considered, since they are no longer in their sealed boxes, they do not show signs of wear and tear at all. This is due to the fact that certified technicians process these mobile phones to replace any malfunctioning component until they look and work just like they are brand-new. Additionally, these devices often come with a warranty which you will not find with used products.

Which of these two will give you the best value for your money? Well,
the safest bet is go with a refurbished phone model
since this smartphone would have undergone strict testing to ensure that it is up to the standards of the manufacturer. You will not have a hard time finding one either because you buy one directly from the manufacturer or go online and look for third-party retailers.
Is it possible to get a mobile phone discount these days? As a matter of fact, you can get big savings on smartphones as long as you know where to look. The internet is usually the first place you can search for great deals for mobile devices regardless of whether you are looking for a new or a refurbished unit. This is because you can narrow down your choices quickly rather than having to visit one store then another.

You don't have to force yourself to buy the latest model at all because you will find cheaper alternatives that can still give you the best value for your money. All that you have to do is follow the tips mentioned above and you'll soon land the right device for your needs.