A Preview of Upcoming Smartphones in 2020 - 2021

A Preview of Upcoming Smartphones in 2020 - 2021
by Ishaan Seth November 17, 2020

The year 2020 is almost done, but there are still plenty of upcoming smartphones 2020 and in 2021 that we can't wait to see. If you haven't found a smartphone to your liking, you might want to wait for just a little bit more since there are some interesting lineups to be revealed in the months to come. Care to check out the new smartphones coming soon?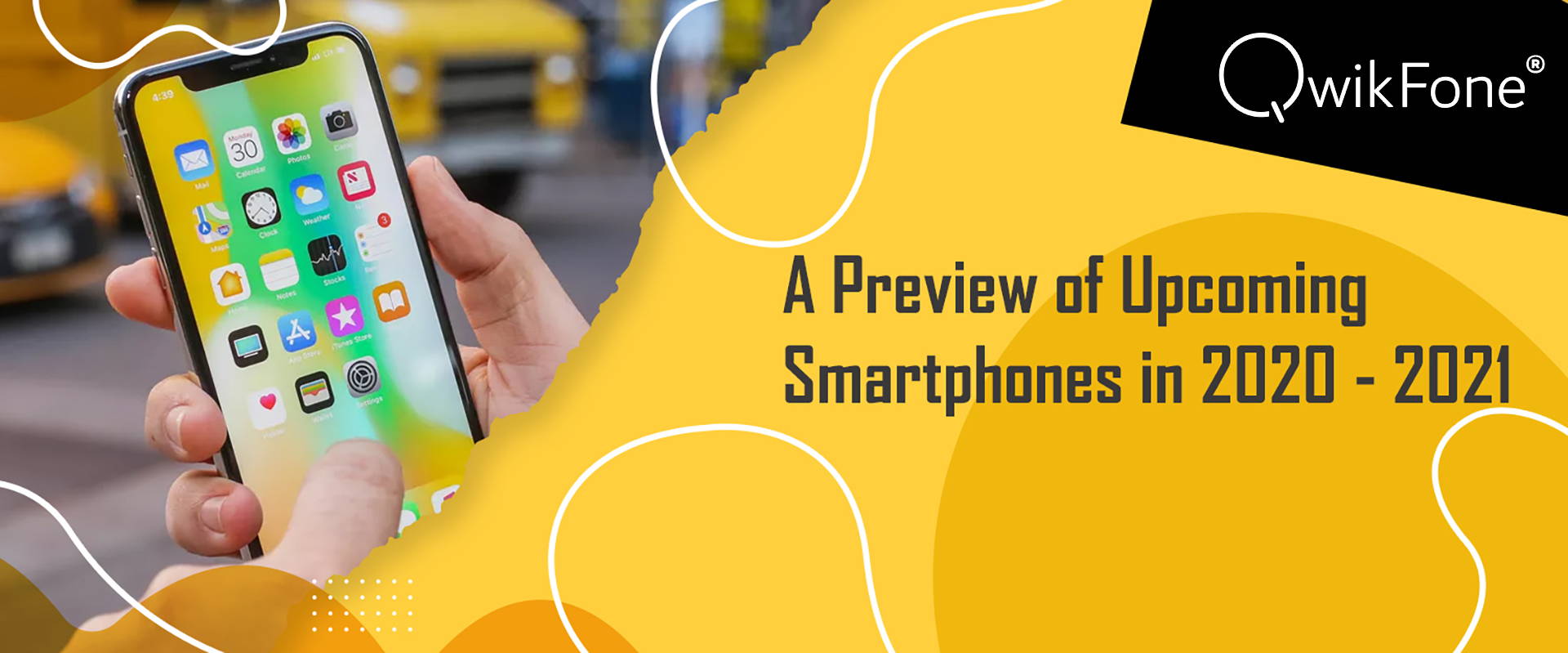 Upcoming Smartphones 2020 to 2021

It is quite exciting to learn that there are still new smartphones that will be released before 2020 ends. Add to this the fact that mobile phone companies are cooking up more for next year, and it can't be helped to mark these events on our calendars. That said, let's take a peek at these new mobile phones coming soon.

A Preview of Upcoming Smartphones in 2020 - 2021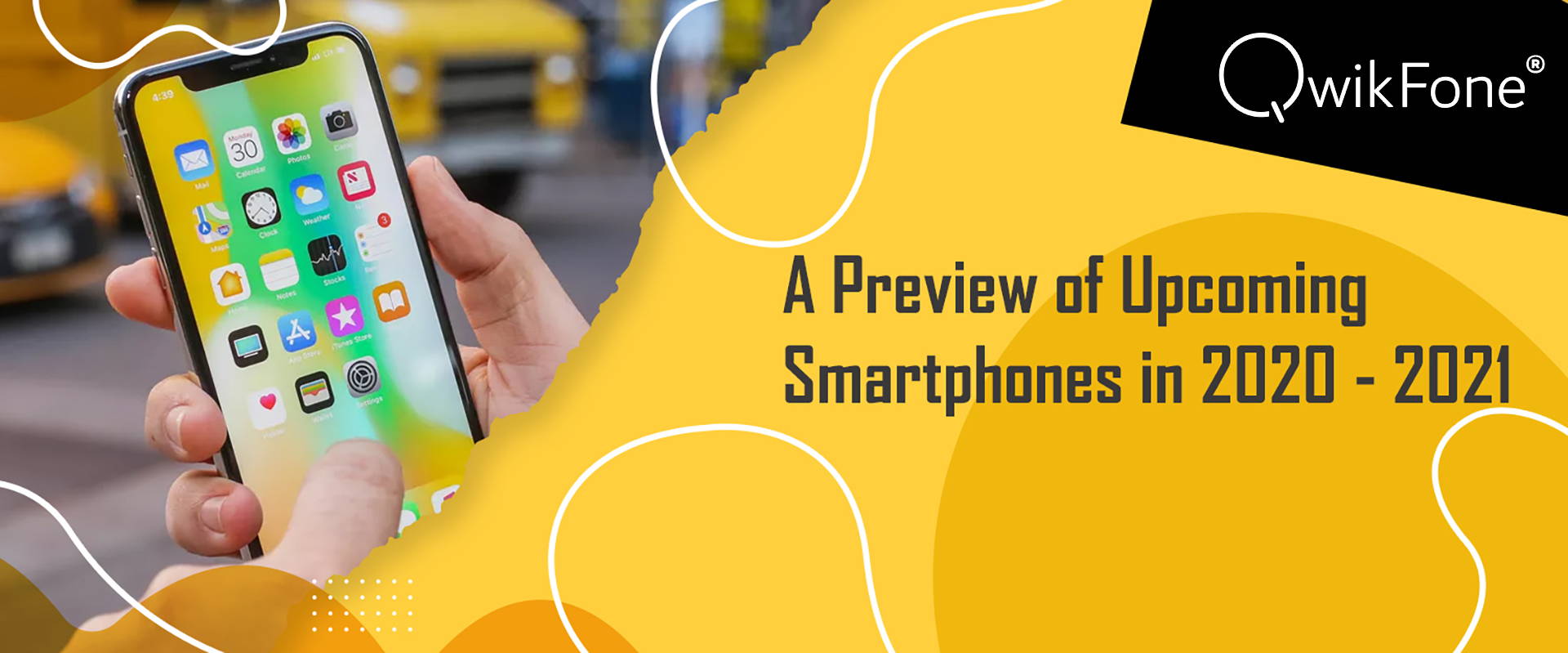 Pixel 5 by Google
Google has included its latest smartphone, the Pixel 5G, in its Launch Night In the back on September 30. And from what we have seen, Google has put some impressive tweaks here from giving it a larger screen at 6 inches, with a 90Hz refresh rate, and a punch-hole design that is barely there. What makes this even more interesting is that it is already 5G and it will carry the newest OS which is Android 11. It also comes with an ultrawide camera lens as well as wireless charging. If you want a software experience that isn't riddled with unnecessary apps then this one may be worth checking out. It will be released on October 15.
iPhone 12 by Apple
This is probably one of the most awaited launches this year which is not surprising given that it is by Apple. The iPhone 12 is expected to have a screen size of 6.1 inches for its standard model, 6.5 inches for the Pro Max, and 5.8 inches for the Pro model. For sure, the iPhone 12 will come with the latest iOS which is the A14 Bionic chipset. It will definitely be the fastest in the market. The pricier models are expected to be equipped with OLED displays with 4GB worth of RAM. The internal storage will range from 64GB to 512GB. The rumors are that the iPhone 11 pro XR may discontinue after iPhone 12 launch.This model is expected to be released on October 12 or 13.

8T by OnePlus
OnePlus is definitely trying to compete with the big brands out there so it doesn't come as a surprise when they announced that they will launch their OnePlus 8T this October 14. It is expected that there will be a few tweaks with the camera setup on this model, even if it is only in terms of software. It is likely that it will sport wireless charging too since it is a feature that is sadly missing on their latest flagship models. However, it appears that the 8T will still be using the Snapdragon 865 chip. We will see how it will fare in the markets with its specs. OnePlus may be known for their affordable smartphones, but they are now dabbling in pricier flagship models lately.
Z Fold E by Samsung
There are rumors that Samsung is planning on coming up with a foldable phone that is easier on the pockets, or so it seems. According to the leaked news, this new model will be sporting a smaller display in order to bring the price down to, as some believe, is around $1100. We won't be seeing this one any time soon, but hopefully next year the mobile phone industry will be graced by it. The question now is whether the foldable phones will remain durable in the long run.
Mate 40 and 40 Pro by Huawei
Although there haven't been many leaks on these Mate models, it appears that Huawei will be updating its roster this October. Although the company is playing its cards close to its vest, there were still leaks regarding the design such as having a bigger camera setup at the back. The 40 Pro will be sporting a periscope lens apart from what the Mate 40 already has. The dual cameras at the front come in a punch-hole design.
Galaxy Note 20 FE by Samsung
It appears that Samsung has something cheaper to offer its customers who are seeking a cheaper version of Note 20. The Note 20 FE is set to be released in the last quarter of the year much to the delight of those who want to take advantage of the S Pen without having to spend more than they can afford. Since the Fan Edition (FE) is going to be priced lower, we can expect that it will be smaller with a toned-down internal storage and RAM. Even with these tweaks to its performance and design, it will still be attracting plenty of interested parties for sure. After all, the iPhone is a familiar brand, with its design keeping in line with Apple's aesthetics.
Mi 11 by Xiaomi
Xiaomi's Mi 11 may be launched in the first quarter of 2021 in China which is quite normal. However, there is little known yet about the specs and design of this new smartphone. One sure feature here though is the presence of the Snapdragon 875. Talks that surround this smartphone include a bigger AMOLED display at 6.9 inches, a refresh rate of 144Hz, and a 5500mAh battery. If these are all true, then we might see a new model competing with the bigger and badder smartphones out there next year. Xiaomi's Mi 11 is sure to generate a buzz once more leaks are obtained or during its launch in 2021.
Galaxy S30 by Samsung
Even while the S20 series is still enjoying the limelight, Samsung is cooking up a new model that may see the light of day in February of next year. If you are looking for upcoming phones 2021, you might want to add the S30 to your list. It is expected that it will be sporting the soon-to-be-released Snapdragon 875 plus it is believed that it will sport a 5G network already just what we can expect with new mobile phones coming soon. It is highly likely that the S30 will still have that fast refresh rate and higher camera specs just to name a few. Rumors are saying that it will also come with 65W wireless charging capabilities. Everything will be revealed next year. Until then, we will still be checking out any leads to this new device. Meanwhile, you can enjoy the refurbished Samsung s20 series here.

iPhone SE Plus by Apple
The iPhone SE created a huge buzz when it was first announced as this is the second time that Apple has released a budget-friendly mobile device. Yes, the iPhone SE looks the same as that of the iPhone 8 but after it was launched, there were those who are wondering whether it will get a Plus version. Although there are those who say that this model won't be happening any time soon, it is possible that it will be unveiled in 2021. If there is, then who wouldn't want to grab ahold of the Plus version of the SE?
Blackberry
It seems that this household name back in the days is going to make a comeback this year. Onward Mobility secured the BlackBerry name and also reported that they were in the works for a new model to be released next year. They further stated that the smartphone will already be 5G ready and will come with an actual keyboard just like before. Although they weren't very forthcoming with the details, the name BlackBerry is enough to generate a buzz in the mobile phone community given that it is one of the best names in the market during the early years of smartphones.
Microsoft Surface Duo
Microsoft announced that they have a new smartphone in the works which was the Surface Duo back in 2019. Fortunately, it was launched just last September but it is still not available across the globe. What makes this one of the much-awaited smartphones this year is that it is a foldable mobile phone with two 5.6 inch screens ready for multitasking jobs. It folds easily thanks to the hinges installed making it easier to set up your smartphone as if you are using a laptop. It is a bit of surprise that it is using Android rather than the Windows software.
These are just a few examples of new mobile phones coming soon that are worth keeping an eye out. Seeing this list, it is easy enough to understand why many are waiting for the right moment to switch phones especially with this impressive array of smartphones just waiting in the wings.

Aside from the popular Apple and Samsung brands, the mobile phone market will heat up next year with companies like OnePlus, Xiaomi, and BlackBerry coming up with smartphones that are ready to compete with the best. It is highly likely that we will be seeing bigger devices, with powerful specs, and impressive cameras set up in the coming years, with them being 5G ready.