Google Pixel 6 Release Date & Specs Rumors: What to Expect?

Google Pixel 6 Release Date & Specs Rumors: What to Expect?
by Ishaan Seth May 17, 2021

News are starting to come up on the Google Pixel 6, how it is going to look like, what specs and features it is going to offer, how much it is going to cost, and most importantly, when it is going to be launched!

In this post, we're going to take a deep look into all details about this long-awaited Google Pixel phone. Please keep in mind that all details in this post are only speculations and that up to this point, the Pixel 6has not yet been officially announced by Google.

Before getting into the specs and price details of the Google Pixel 6, we have to settle the date matter. While some people are saying that the Pixel 6of 2021 is going to come our early this year compared to the usual release date of the previous Pixel phones, others speculate that it might actually be delayed. So, what is the truth?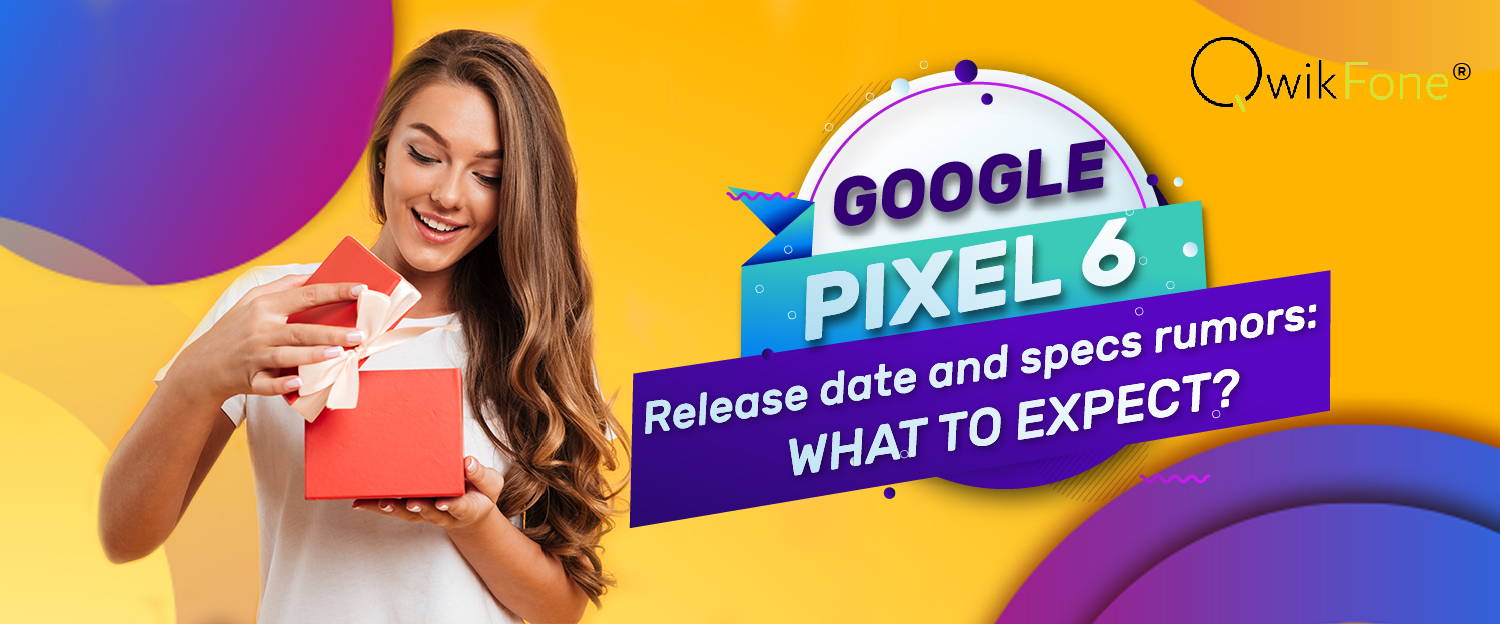 Is The Release Date of the Google Pixel 6 Changed?

With all the speculations around the release date of the Pixel 6, some were sure that the Pixel is going to come out as early as May at the Google I/O in May or even in June and others confirmed that the release date is going to be pushed back towards the end of the year.

Thankfully,Google official statement came out through a tweet by one of the directors in the Pixel team, Sundar Pichai, to confirm the real release date and that the Pixel 6 is going to be launched around the same time like other Google Pixel flagships of the previous year, which is in September or October.

This is good news for both Google and the Pixel users as having a stable date of releasing new phone models and flagship releases helps stabilize the market and the expectations of the users in terms of planning budget, purchases of new phones, upgrades, and, also, the refurbished market for older models.

As for the price, there has been no official statement yet, of course,since prices are announced around the release time of each flagship.However, market experts are expecting the Pixel 6 to come at about £599for the entry level device. As usual, it is a high number, but still,not as expensive as iPhones or Samsung Galaxy S series flagship prices.One of the best features of Google Pixel as flagships is that this line of smartphones enables its users to have a flagship at the price of what can be called a mid-range phone in other major brands.

So, for several hundred of pounds, what can the Pixel 6 users expect to get? Keep on reading to find out!

Google Pixel 6 Release Date & Specs Rumors: What to Expect?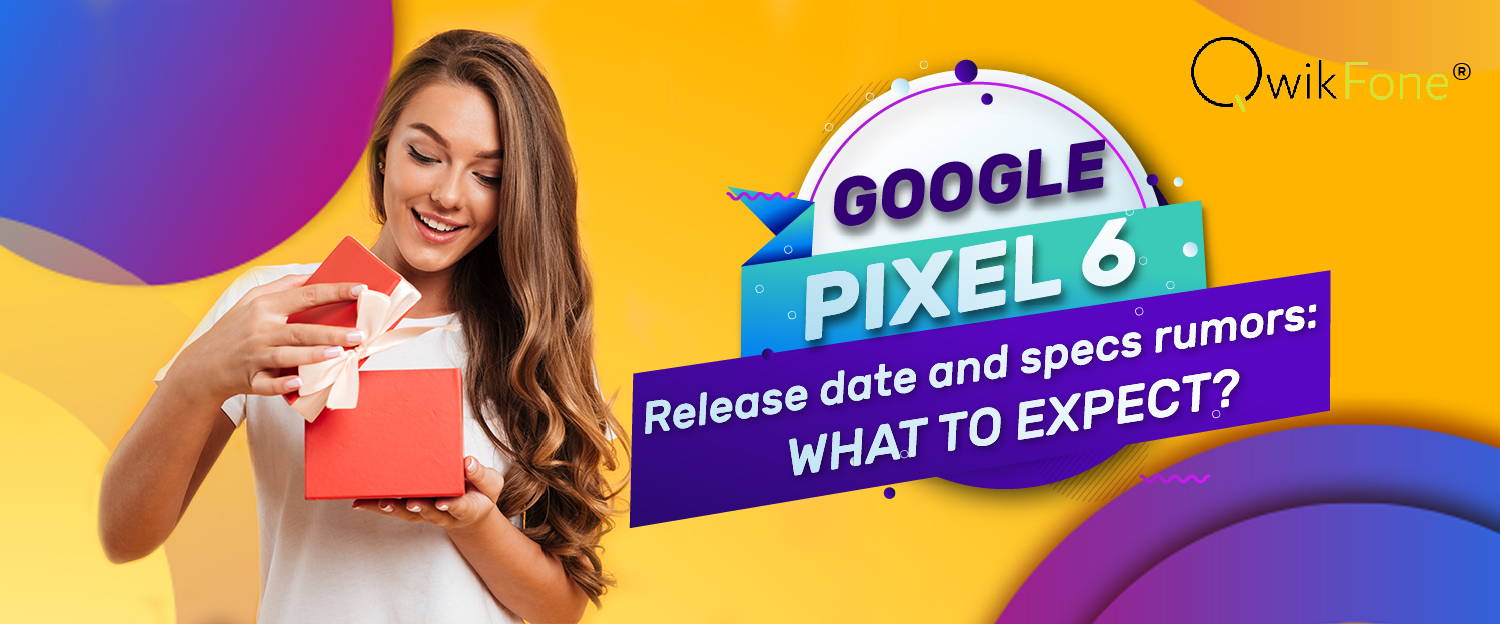 Google Pixel 6 Design, Specs, & More

While it is much less expensive compared to other flagships, the Pixel 6rumored price is still considered to be quite hefty. So, what can you,the user, expect to get in exchange for this price?

Well,So far, everything we've heard and seen about the Pixel 6 is quite pleasing and indicates that the phone is going to be worth every pound of the price.

Google Pixel 2021 Design Rumors

Google is finally catching up with the all-screen team in terms of flagship design. There has been wide talk of the Pixel 6 having the front camera placed under the display which means no bezels no matter how thin, no notch, and no other disturbances of your landscape viewing experience whatsoever.

To avoid the screen disturbances, smartphone creators has tried everything from keeping a thin bezel like with some models of the Samsung Galaxy flagships or forcing users to accept a wide notch like with Apple iPhones, to adding a motorized pop-up front camera like with some OnePlus models. Each of these ideas had its obvious flaws from being annoying for the user to the actual risk of permanently damaging the phone and losing its front camera if it is accidentally dropped while snapping a selfie using a pop-up camera.

This is why having an under-display camera is going to be a huge breakthrough if achieved and patented by Google.

For security and unlocking the phone, fingerprints are regaining their popularity as the COVID crisis and face masks have rendered Face ID almost useless. This is why most people are expecting the Pixel 6 to have an under-display fingerprint scanner since it might have an under-display front camera.

Having the fingerprint scanner in the front and under the display suggests a complete change of the Pixel 6 back from the Pixel 5 and its other predecessors. For the camera module on the back, Google is said to betaking a page of the Apple book and adding a square cut for the triple lens camera.

Pixel 6 Display Expectations

Based on the Pixel 5 specs in terms of screen and display capabilities, we're expecting the Pixel 6 to also have a display close to these specs which has a 6-inch OLED panel with HDR10+ and ~432 pixel density. While the Pixel 5 had a 90Hz refresh rate, the Pixel 6 might raise that up and offer the 120Hz refresh rate!

If this rumored upgrade comes out with the Google Pixel 6, Google would be beating Apple to the punch as the iPhone 12 is stopping at 90Hz and the iPhone 13 rumors are going back and forth between expecting Apple to raise the refresh rate.

Processor & Performance Specs

Perhaps this is the biggest news regarding the Pixel 6, even bigger than the"under-display selfie camera" bit. Google is rumored to use its own chipset in the Pixel 6 which means that the software giant is gaining full control over its smartphone performance from now on and no longer relying on what Qualcomm has to offer in terms of processor performance,speed, and drivers.

The Chipset is said to be manufactured by Samsung, however, it is still considered an in-house manufactured chipset as Google gets to control all aspects of this chipset. We're expecting this move to achieve as much success and excellence for Google as it did for Apple. We're also expecting that this move extends the period of Google software support for its devices from 2-3 years up to 5 years. This means a 5-year worth of Android upgrades just like Apple iPhones with their 5-year iOS upgrades. Speculations are saying that the new Google in-house chipset is going to be called White chapel. This name was supported by the fact that the name was spotted in a URL sent by a Google engineer in a leaked document.

The processor is said to have a 5nmOcta-core chipset which will be using the Mali GPU.

Mishaal Rahman has also announced that Google is testing Ultra-Wide Band (UWB)to be included for what he called "Raven" which is believed to be the code name for the Pixel 6 XL project. The same was also mentioned for"Oriole" which is the code name for the standard Pixel 6 project.

This feature is going to give the Pixel 6 high accuracy in terms of detecting and measuring the device's location and its approximation of other devices. This technology is going to play a huge role in the future in terms of detecting and protecting your device from the attacks from nearby devices as well as enabling a more stable and more accurate device pairing along large distances than usual.

Expected Specs of the Standard Pixel 6

6-inch AMOLED display 90/120Hz
2340 x 1080 pixels resolution
Punch-hole selfie camera - 4K video recording
Dual rear camera (wide + ultrawide)
GS101 chipset
128GB memory storage
8GB RAM
4080mAh battery with Fast charge 25W
5G, Bluetooth 5.2, Wi-Fi 6, & UWB
Android 12.0
Expected Specs of the Google Pixel 6 XL

6.3-inch AMOLED display 90/120Hz
QHD+ resolution
Smaller Punch-hole selfie camera - 4K video recording
Dual or Triple rear camera in the square cutout
GS101 chipset
128GB / 256GB memory storage
8GB RAM
4400mAh Battery with 25W Fast charge
5G, Bluetooth 5.2, Wi-Fi 6, & UWB
Android 12.0