Top 10 Exciting Things You Can Do With LG G5

LG G5 Specs and Reviews - All You Need to Know
by Ishaan Seth November 8, 2019

We have seen several mobile phones launched this year that made our jaws drop and for sure, we will be seeing more stunning devices from companies like Apple and Samsung. However, since new flagship phones are guaranteed to cost more than many of us can afford, we can't help but wonder if getting older models, like LG's G5, is worth getting. One way to find out is to know more about the LG G5 specs and reviews to see if it still has what it takes to be a worthwhile investment this year.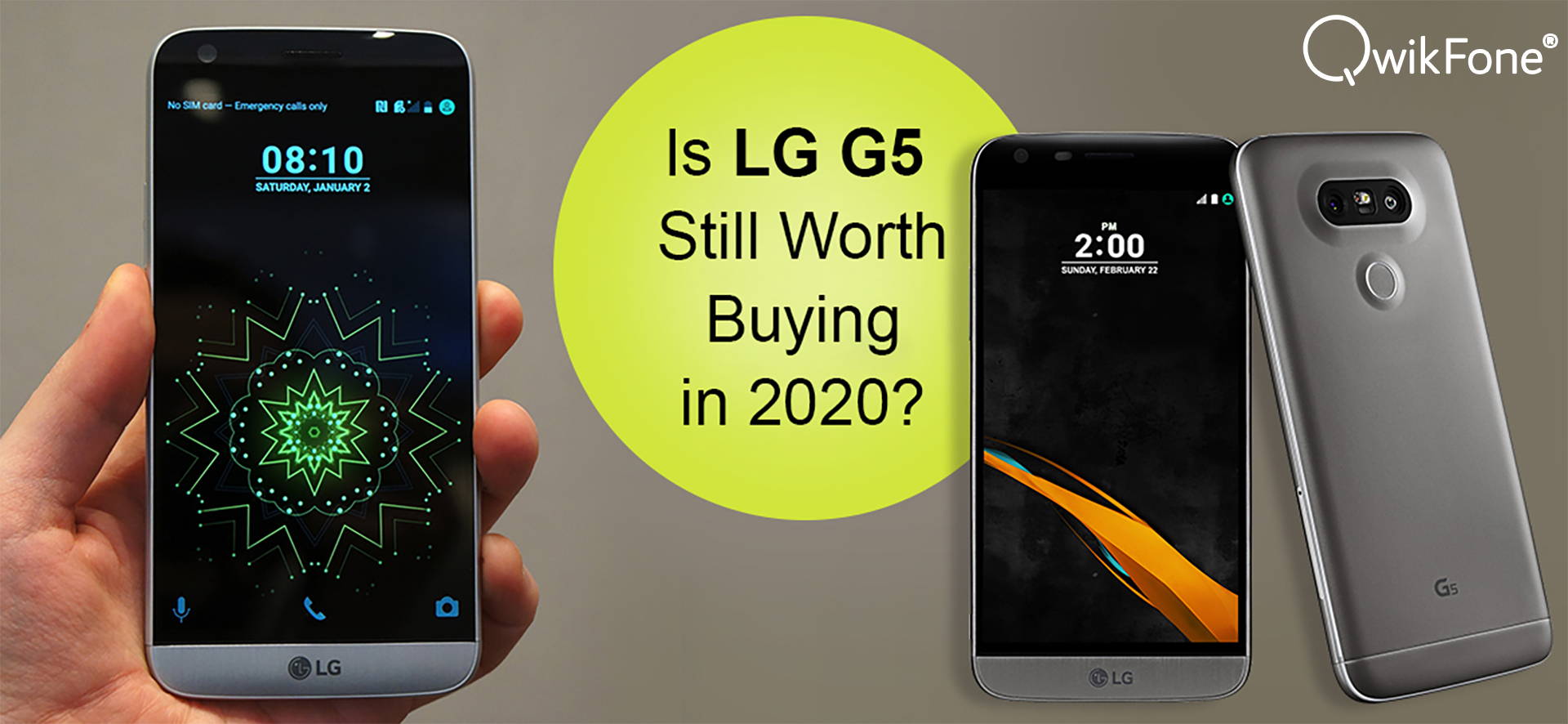 Is the LG G5 a Good Phone?
LG released the G5 model in 2016 and it did turn heads back then as it sported a metal body, plus it was the first time that the company revealed the modular mobile phone concept. However, many remarked that the phone did not look and feel like any premium phone because the metal parts were painted over. Its 5.3 inches screen is just the right size for a mobile device and it helped in making this unit lightweight and easier to use even with just a single hand.
The placement of the buttons has become an issue with its users since the buttons for toggling the volume are all located on the left portion of the device. And because the buttons tend to be flushed, you get to miss them a few times, especially when you are a righty. The signature power button at the back is still there which remains to be a disappointment for many users.

In terms of display, it may be smaller compared to the LG G4, but it has retained its resolution which is at 2560 x 1440 pixels. This gives this device that LG touch of impressive screen quality with rich colors that make your viewing experience memorable. However, with AMOLED displays being used today, the LCD version of the LG G5 may not strike you anymore since it can be hard to look at the display especially when it is quite bright outside.

When it was first released, LG equipped it with the Snapdragon 820 chipset which is already fast at that time. It sports the Adreno 530 GPU plus it comes with a 4GB RAM which makes everything work smoothly. You can expect it to give you that smooth user experience you want from a flagship phone from LG given its specs. On top of that, it does have a great speaker installed in it that listening to music or watching on your phone is just fine. It was actually considered to be one of the best brands that offer high-quality speakers when it was released.

The LG G5 sports two camera lenses at the rear with the main camera coming with a 16MP sensor while the secondary camera has an 8MP lens with a wide-angle lens and f/2.4 aperture. The latter was one of its primary features because you can take plenty of wide-angle shots where all the details will be seen. At the front, there is a single 8MP camera for taking selfies with f/2.0 aperture. It does work well both in the morning and at night, but there will be better options today.

LG G5 Specs and Reviews - All You Need to Know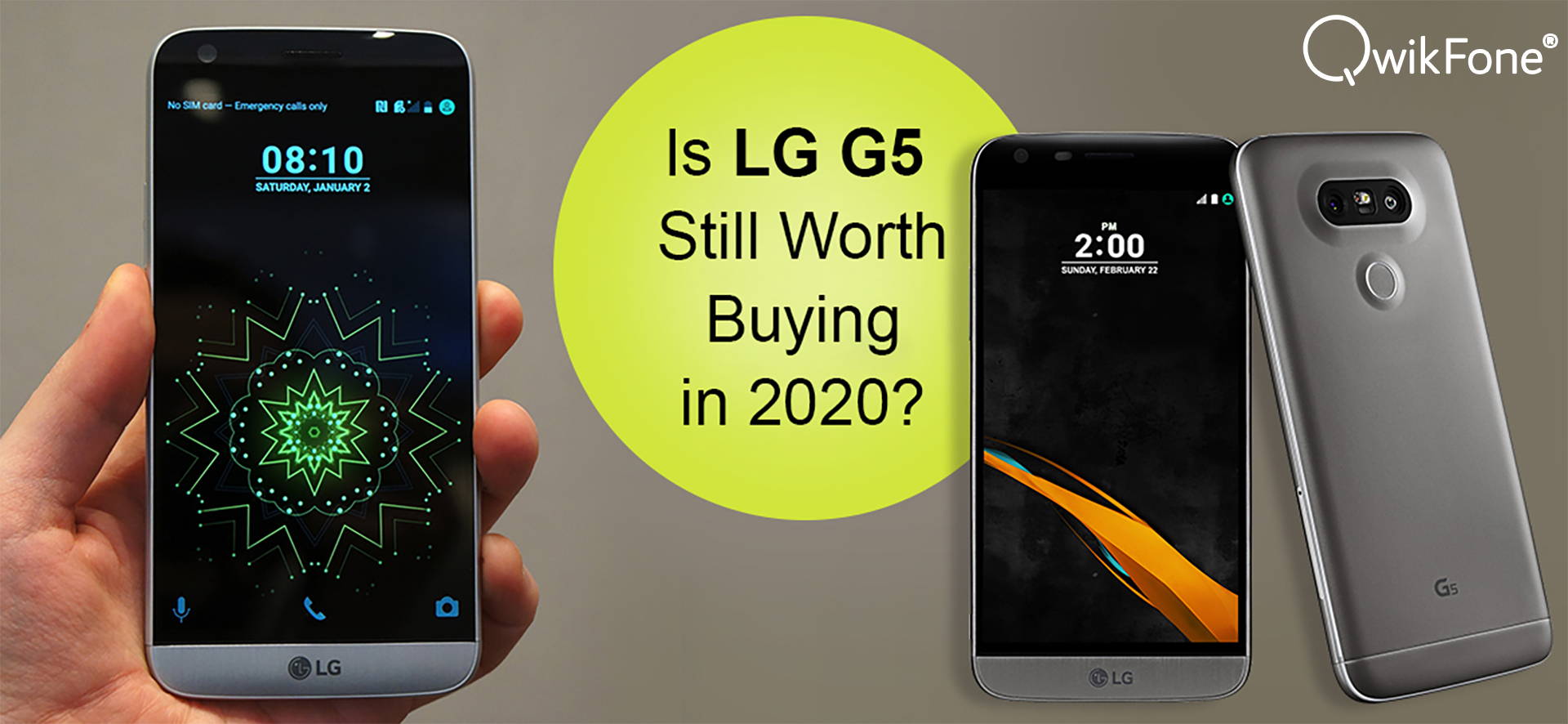 How Long Does LG G5 Battery Last?
The LG G5 battery life can give you up to a whole day of usage provided that it is fully charged. If you are going to measure the hours for total screen time, you can get between 3 to 4 hours with it. However, since this is a modular mobile handheld device, you can keep it running by slapping on a new and fully charged battery. This is one of its appealing features since you will have a constantly running smartphone wherein you simply charge the batteries for it and swap them in as needed. How much is the LG G5 batter price? Currently, it is priced at £11.99.
It does have a Quick Charge feature too where you can charge your phone full for just an hour and 19 minutes which isn't that bad at all. Although the swappable batteries are interesting features to be seen in flagship devices, they become cumbersome at times, plus with mobile phone companies using bigger and better batteries, it begs the question of whether you do need to have a swappable battery in place.

Most smartphones that were launched last year and this year come with an IP rating to show that they are capable of withstanding being exposed not only to water but also to dust. As a matter of fact, the G5 wasn't given any rating at all. This indicates that the G5 is best stored somewhere safe when you are near water sources or in dusty areas since the unit will not do well in such environments. It would have been better if it is water-resistant, but LG doesn't seem to put that into consideration when they made it. If you are looking for mobile phones that will be able to withstand exposure to water or even dust, look for a different model instead.

Is LG G5 Still Worth Buying?

The question now is whether getting the LG G5 will be worth your money. Take note that this model is old since it was launched in 2016, hence it will no longer be receiving updates. There is no doubt that this LG phone gave good value for its price back then given its LG G5 specs and reviews, but can it compete with the budget smartphones sold today?

It will all depend on what you need in an affordable device nowadays. If you simply want a phone that can get you through the day doing mundane tasks on your device, then this is a good enough option to consider. Of course, you can get this phone at a lesser price. As a matter of fact, you can purchase one for only £169.99 from the popular Amazon site. Its smaller screen size makes it compact and convenient to use with just one hand, plus you can remove and replace the battery as needed. No need to get tied to the table while your phone is recharging, because you just need to pop in a new battery, and you can get a move on. This is one of the conveniences of using LG's G5 these days which I think is bear noting.

In terms of camera specifications, the G5's front-facing camera is giving justice to selfies although it is not as remarkable as what we have today. It may be a bit better than its previous models, but there are better options for selfie cameras these days. The wide-angle lens, though, this is a great feature for its price, as you can take great shots with it. I would say that Google still has the best quality though, but LG's will have to do. Add to this the fact that LG added DSLR features to it that lets you play with your shots and I think you can use this device to practice your photography skills.

However, if you want a mobile phone that will still be useful for the next few years, I think you are better off looking for something else. Again, this model is old, and it does follow that 2-year update meaning that it has reached the end of the line. It's a bummer really, but smartphones do have their lifespan and the G5 is nearing it. LG has already discontinued this model in favor of the newer ones, so your best bet is to look for one online or buy refurbished phone in UK with this model instead. Just make sure that you buy from a reputable seller otherwise you might end up wasting your money.

Should You Get a Refurbished Version?

Let's face it. Given the LG G5 specs and reviews mentioned above, I would say that you are better off
getting the refurbished version as it is considerably cheaper than the brand new
G5. Why spend that much on an old phone when you can get better models instead? However, if you insist on this model, there are online retailers that do have refurbs of the LG G5 but make sure that you look for one that is in pristine condition.
Pristine means that it is almost brand-new. The battery life should be around 80% to 90% and that everything is in working condition. LG phones do work smoothly so don't expect anything less than what you can get from an original version. If the product being sold is graded B and below, you should consider other brands or look for a higher version of LG if you are a fan of their products.
If you are willing to spend a little extra to get something better than the LG G5, QwikFone has a list of professionally refurbished mobile devices
here
that will give you good value for your money. You can check out Google and OnePlus smartphones which have better specs not just in terms of OS, but also with their hardware like camera, display, and their overall look for less than £200.