A Look at the Features and Specs of the New Google Pixel 5

A Look at the Features and Specs of the New Google Pixel 5
by Ishaan Seth October 5, 2020

Google has recently announced that the Google Pixel 5 release date will be on the 30th of September much to the delight of Pixel and Android mobile phone users. However, there are still plenty of questions on how it will look like, what kind of specs it will be equipped with, and features that it will come with. This is after the release of the Pixel 4a just recently which begged the question,
what can we expect from the Pixel 5?
Well, mobile phone experts who have been following the leaks on this phone have a better idea on what can be expected on the release date. From what we have gathered, Google will be dialing back a few of its previous features just so that their newest Pixel mobile device will not have any difficulty competing with others in the same tier. Whether this is good news or not remains to be seen as people are eager to get a smartphone that is powerful but will not put much dent on their budget.
According to the rumors that are being circulated, the Pixel 5 may not be aiming to compete with the fast processing speed of the two brands in the market, namely Apple and Samsung. Instead, the tech company will be focusing more on improving its camera setup either by adding more or switching sensors. Google is well-known for having an impressive camera quality which is one of its finest features. This is something that we can expect from this brand come the launch.
That said, it is still an exciting prospect that it won't be long now before we see Google's newest flagship in just a few days. But first, let us make sense of all the leaks that we have been seeing lately.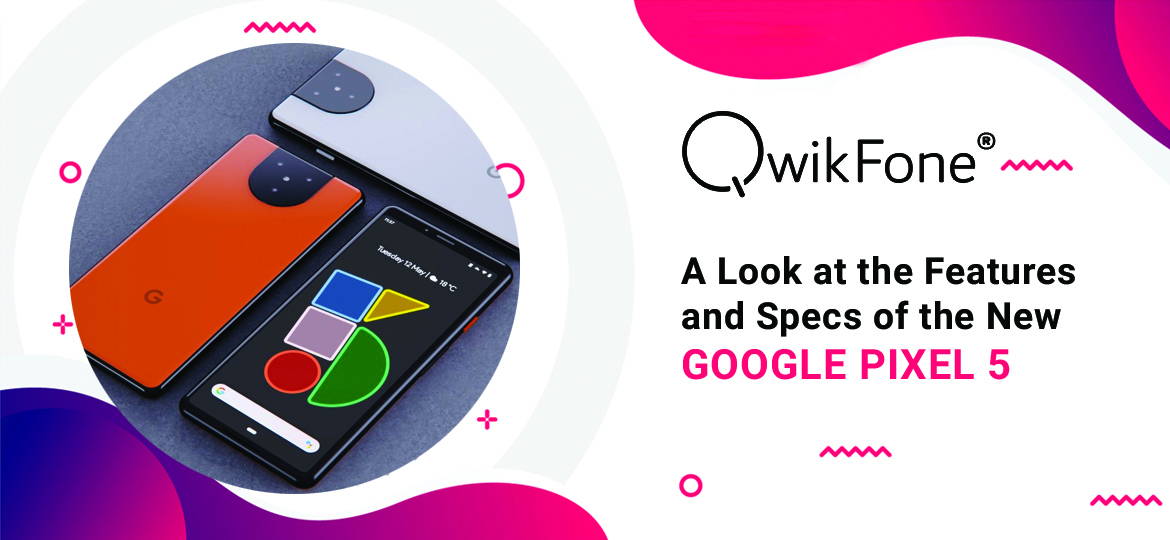 The popular leaker, Jon Prosser, who speculated that the latest Pixel phone will be released by September 30, was on point. Google has ended the rumors already through an announcement that the Pixel 5 will be revealed at the end of the month which is in keeping with the timeline that Pixel phones are released. And it's not just the Pixel 5 that we will be seeing here since it appears that Google will reveal another device which will most likely be the Pixel 4a 5G. Another rumor that has been circulating lately is that we will be able to get our hands on this new smartphone sooner than expected, specifically after a week after it is released.

What about the Pixel 5 design? Leaked photos showed that we can expect the same punch hole design that is notch-less on this smartphone which is similar to that of its predecessor. This design seems to hold up as more photos released online showed that the possible design comes with barely-there bezels and a square cover for the rear cameras.

With regards to the mobile handheld device's display, it is highly likely that Google will equip it with an OLED screen with either a full-HD feature or QHD. It is possible that the refresh rate will be copied from its predecessor which is currently at 90Hz. Speculations about the size of the screen ranged from 6 inches to 6.67 inches, but according to Android Central, it appears that the screen size for the Pixel 5 will just be at a solid 6 inches. You can select the other model, 4a 5G, if you want a bigger screen as it appears that it will have a display size measuring at 6.2 inches.

A Look at the Features and Specs of the New Google Pixel 5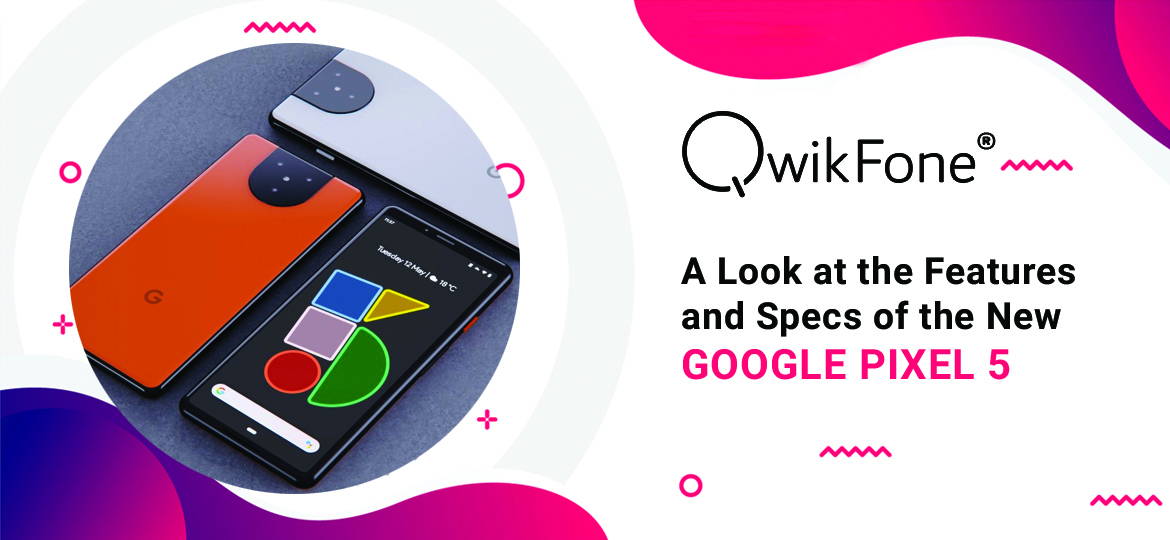 The cameras installed in the rear of the Pixel 4 were amazing, but they do have one flaw and that is they do not come with a lens for wide-angle shots. However, this may be something that Google will be changing with their new handset. It is possible that Google will be changing how the rear cameras will look, but if you are thinking that it will have three lenses rather than two, chances are that the Pixel 5 will follow what 4a has with the exception of a new lens that is designed for taking wide angle shots.

Based on the latest report on this mobile phone, it does seem likely that the device will remain with two cameras at the back, but instead of the telephoto lens, we might be seeing an ultrawide lens instead. On the other hand, the primary lens will still remain at 12MP just like before.

Moving on to the Google Pixel 5 specs, it is believed that it will be equipped with the Snapdragon 865 chipset, but rumors are saying otherwise. 9to5Google reportedly was able to take a hold of the Pixel 4a even before it was released and it seems that embedded in the program was that the new Pixel will be made available with a much lower processor namely the Snapdragon 765G. Other tech blogs had also stated this in their own reports.

We all know that the 765G chip is considered as a mid-range processor, but it is actually designed for gaming where rendering of graphics are faster plus it will be able to support both the software and hardware updates to accommodate mobile gaming programs. It can also be possible that Google will use the Snapdragon 768G which is just an upgraded version of the 765G processor. Either way, with this type of processing power, it will be difficult for the newest Pixel smartphone to stand toe to toe with the iPhone 12.

In terms of RAM, everyone is hoping that Google boosts it to 8GB RAM instead of the 4GB like before. Although there are no leaks yet regarding this part of the mobile phone, many are hoping that the Pixel 5 will have better RAM. The same goes true with the internal storage on the Pixel line where only up to 64GB is offered for the base model. Hopefully, we will see a better number in terms of internal storage with Google's latest offering.

Regardless of the Snapdragon chipset that will be installed in the new Pixel device, we can expect that it will be 5G ready. However, it remains to be seen what type of 5G will this model support.

Many Android users were concerned with the battery installed in the Pixel 4 which was a dismal 2,800mAh. This only yielded 8 hours and at least 3 minutes after consistent use. However, based on the leaks that we have been seeing lately, it might be that Google will be rectifying this mistake by installing a 4,000mAh battery on the Pixel 5 instead. Early reports on this mobile device stated that a 3,080 mAh battery will be used, but either one will be better compared to the battery pack in the previous Pixel device.

Software and Other Features

Whatever rumors that may be circulating around the Pixel 5, there is one guarantee and that it will come out with the latest Android software. The Android 11 comes bearing a wide array of new features such as improved messaging, Devices Control, customizing permissions, and even handling music playback, just to name a few. It would be fun to try out the latest OS in a brand-new phone and Pixel 5 seems the best place to start.

What about special features? It is possible that more gesture controls will be added such as double-tapping at the back of the device can launch the camera application or even put your music on hold. One rumor claimed that the Motion Sense will not be included here which can be an advantage as the battery life will be extended.

So what will be the Google Pixel 5 price? In the previous models, the base prices for the 4 and 4XL were at $799 as well as $899 respectively. And since the price of flagship phones are increasing each year, many assume that the Pixel 5 will be pricier too.

However, there are rumors abound that the new Pixel will not be burning a hole through your savings. If it will cut back on its price, it will be positioning itself in a more competitive position especially when the market is saturated with high-end and very expensive mobile phones. It is possible that it will be priced at $699 as several reports have stated.

There is no point in beating around the bush that Google did make mistakes with their previous Pixel phone starting with the low battery life, missing wide-angle lens, and poor internal storage, but it did produce a solid mobile phone for Android users. And since many users were quick to show off their disappointment over it, Google has made some tweaks to their newest phone.
Creating a smartphone may not be Google's strongest suit, but they are learning what with the smashing success of their 3a and then the sudden drop of the Pixel 4, it seems that the tech company will have made huge improvements to their soon-to-be-released Pixel device. Based on the leaked information and rumors that have been swirling around this model, we might be seeing a competitor against established brands come the end of the month.
Even if the launch date is just a couple of days away, we are still eager to find out more intel about the upcoming device. However, from what we have read we can infer that Google is out to deliver an affordable smartphone that will have better performance compared to its predecessors.
But while you are still considering whether the latest Google smartphone is worth getting, why not give refurbished Google phones UK a spin? At
QwikFone
, you will find Google Pixel phones that have been professionally refurbished so you will get one that works like new. It's actually hard to tell if what you will get from them is a refurbished version or brand new because of how they work. You can even get them at low prices too which makes this site the best place to get your choice of Pixel phone without spending a lot. For sure, you are getting the best value for your money as it comes with free accessories too.