What's New from Android 11?

What's New from Android 11?
by Ishaan Seth October 5, 2020

The Android 11 is finally here after months of beta testing. The Android 11 release date was slated on September 8 of this year which means that it is now available on selected devices which will not only be limited to Google's Pixel smartphones, but they can also be rolled out to other brands too. Among these are Oppo, OnePlus, and Xiaomi. Other brands may be putting up updates that they will soon get the update, but this can take up to the early months of 2021. You can determine if your device supports this newest OS by checking your mobile phone's system. Once there, select Advanced and scroll down until you see System Update. Here you will find whether your device has been updated or if it supports the newest Android OS.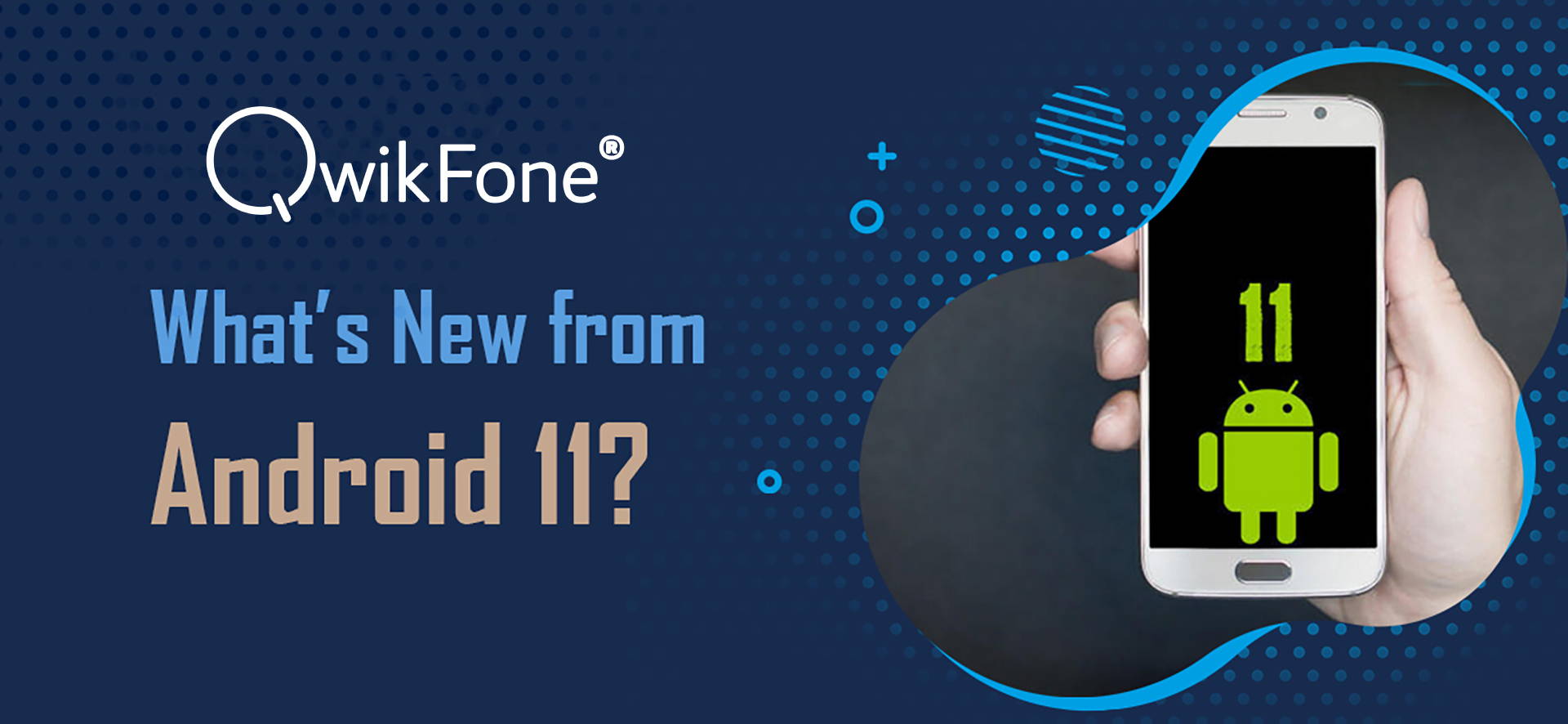 What to Expect from the Latest Android Operating System?

Those who took part in the beta testing of the newest Android 11 operating system may already have an idea of what to expect with the fully functional OS. Google itself stated that the latest OS is centered on privacy, its controls, and its users. What does this mean, you ask?

Get Notified with Dedicated Conversations

Google has transformed how messages from various messaging applications appear on an Android's screen. With the new OS, they will appear with their own section which is located on the top of the notification bar or just below your device's Quick Settings. Once you are in this section, the new software lets you do additional actions such as making your existing chat into a bubble, create a reminder, or make a shortcut on the mobile device's screen for that conversation.

You can even prioritize an existing conversation by pressing on it for a few seconds. This will put the image of the user onto your screen even when it is locked. You can even choose to be notified of this conversation even when your device is set to not disturb.

What's New from Android 11?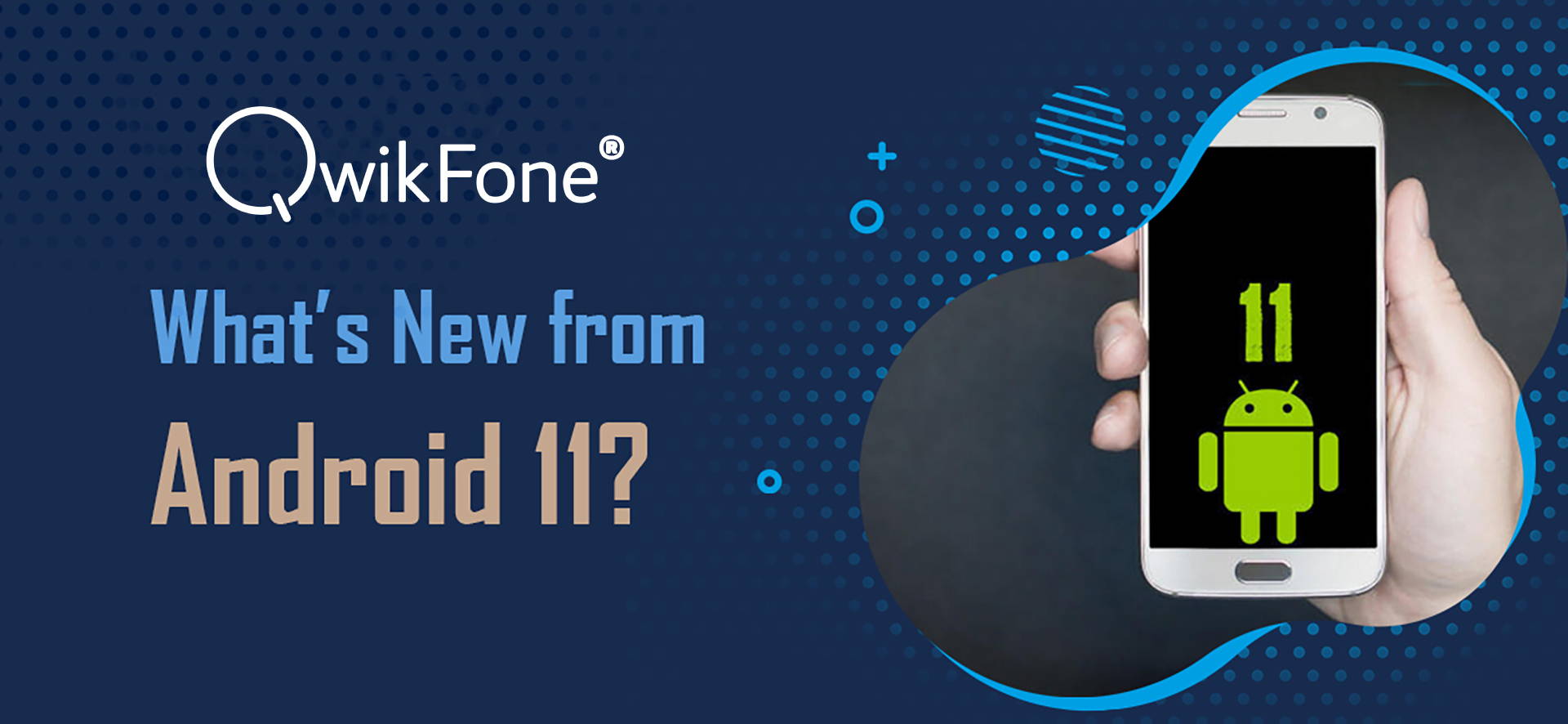 Another feature that you will notice in this new software is that your chat bubbles will remain even when you have switched to a different application. This is convenient since you don't have to switch back to your choice of messaging platform just to read conversations. It appears that Google has taken a leaf out of Facebook's messenger with this new design.

Apple users already have this feature on iPhones, but it is only now that Google has decided to include it in its new software. What this means is that as you record a scene, your device will not only record the audio that has been captured by the built-in mic, but the sound coming from the screen too.

Google has also introduced the "Only this time" option when giving permission to downloaded applications on your device. This means that they will be granted temporary access to features such as GPS, camera, and even the mic on your gadget. The permission will then be revoked once you close the program which means that the application will no longer have access to them anymore.

The latest Android 11 has also enhanced a feature that we have seen in the previous OS where the user can give their location to a program only when it is currently used. It appears that this will be retained in the latest upgrade which is a plus.

Revamped Menu for Power Button

What other Android 11 features should you check out? It appears that there is a new menu for Device Controls for the latest OS which can be accessed when you press on the power button for a few seconds. Here you will find an array of features such as device controls for your smart home, payment cards, and others. Although it is unclear how many mobile phones that support the latest software will have this feature, it is a welcome addition since it puts more control in your hands.

Re-designed Widget for Media Player

It appears that Google has also given media widgets a new look in their latest software to help you switch to any accessory that you are playing your music or movie on such as your speaker or perhaps your Bluetooth headphones.

Another feature that you can expect to find in this new OS is the update modules for Google Play. This way, Android users whose phones are compatible with the latest software will be able to get updates for security as well as privacy through this platform.

Android users rejoiced when the dark theme finally arrived in the previous OS, but it wasn't much to talk about since it has a tendency to run one instant then off in the next. Other developers allowed their users to have more control over when they would like to have the dark theme launched.
With the new operating system, you now have the option of scheduling when you want the dark theme to be activated. You can choose the option of having this theme turned on when it is already sunset then be deactivated by sunrise, or you can schedule your preferred time. The previous option was already a staple to Google's Pixel phones, but it will now be a common feature, including custom time, with the latest OS.

Suggestions for Applications

This feature is only available for Google's own line of smartphones for now since this will require the use of the Pixel Launcher. Basically, this new update lets the AI on your device choose the apps that will appear on your screen. This means that the app widgets that you will find on your screen will change according to what the AI thinks you need at the moment. You can even instruct the AI to put up your preferred apps or have this feature disabled altogether if you are not a fan of all the changing icons on your screen. This is actually an interesting feature to see in the latest software since it is aiming to make our lives a bit easier by putting everything we need under our fingers.

Android Auto using Wireless Connection

The Android Auto is definitely a useful feature in many Android phones, but the problem is that it will require your gadget to be plugged in before you can use it. Back then it was only the Pixel mobile phones that can use this feature without being plugged in, but things will change with the latest OS. What this means is that any smartphone that has the Android 11 will be able to use the wireless feature provided that the head unit of the car is compatible with it. Those who have older cars may not enjoy this feature but this is probably the direction to where the latest vehicles will be going.

Have you ever experienced swiping the notifications on your smartphone without really thinking about it? And when you realized that there was an important notice that you missed out, you can no longer find it? Well, gone are the days when you have to worry about this since Google has seen it fit to include a notification history in their latest OS. The history for the notifications you've received will remain for 24 hours before it is removed.

However, it is important to note that this feature is not automatically toggled. This means that you will have to go to your device's Settings then proceed to the tab where all apps and notifications are placed. Go to notifications followed by notification history. You can toggle this on from there.

Pinning Applications for Sharing

The sharing system in Android is not exactly stellar and even the heads of Google admitted this. Fortunately, as with any software, this has been revamped to make it more useful. What this means is that it is now possible to pin your choice of applications on your phone's share sheet. This is quite handy when you want to be able to control how and where you will be sharing files or links that you came across.

Google has also made Voice Access more robust in order for their mobility impaired customers to still make use of their gadgets without any difficulty. The difference between the previous iteration and the latest OS is that the latter offers a more fluid and more natural way of talking to the Google Assistant. Know
how to use Google assistant to find iPhone
. Although this feature is still limited, we can see that Google is serious about making their products more accessible to everyone.
The latest Android operating system certainly offers a ton of features that are quite interesting not to mention convenient to use. From being able to have control over your chats, reviewing your notification history, Voice Access, and even choosing which applications you are going to use for sharing, the Android 11 is very much as powerful as we hope it would be.

With these new features, it is almost impossible not to enjoy your smartphone especially when you have finally upgraded it to the latest OS. However, there are features that are limited to Pixel devices only, but it is possible that Google will make them available to others in the future.