OnePlus Nord 5G Review

OnePlus Nord 5G – Know Full Phone Specifications
by Ishaan Seth August 10, 2020

We now know that the OnePlus 8 and OnePlus 8 Pro were given the green light by the tech company back in April which makes these two the first among the expected smartphones OnePlus will be releasing this year. However, news that OnePlus will be releasing a budget phone has also caught the attention of numerous techies, with most of them assuming that it will be referred to as Z. This was later changed to Nord which the company has confirmed.

The last time that OnePlus has a budget phone was in 2015 which was the OnePlus X. The gap between the X and the Nord is big but it is welcome news that they will be adding another affordable device in their roster. That said, many are looking forward to the OnePlus Nord Launch especially when it will be in the mid-range category. The big question now is whether it will be able to fill the shoes of the OnePlus X.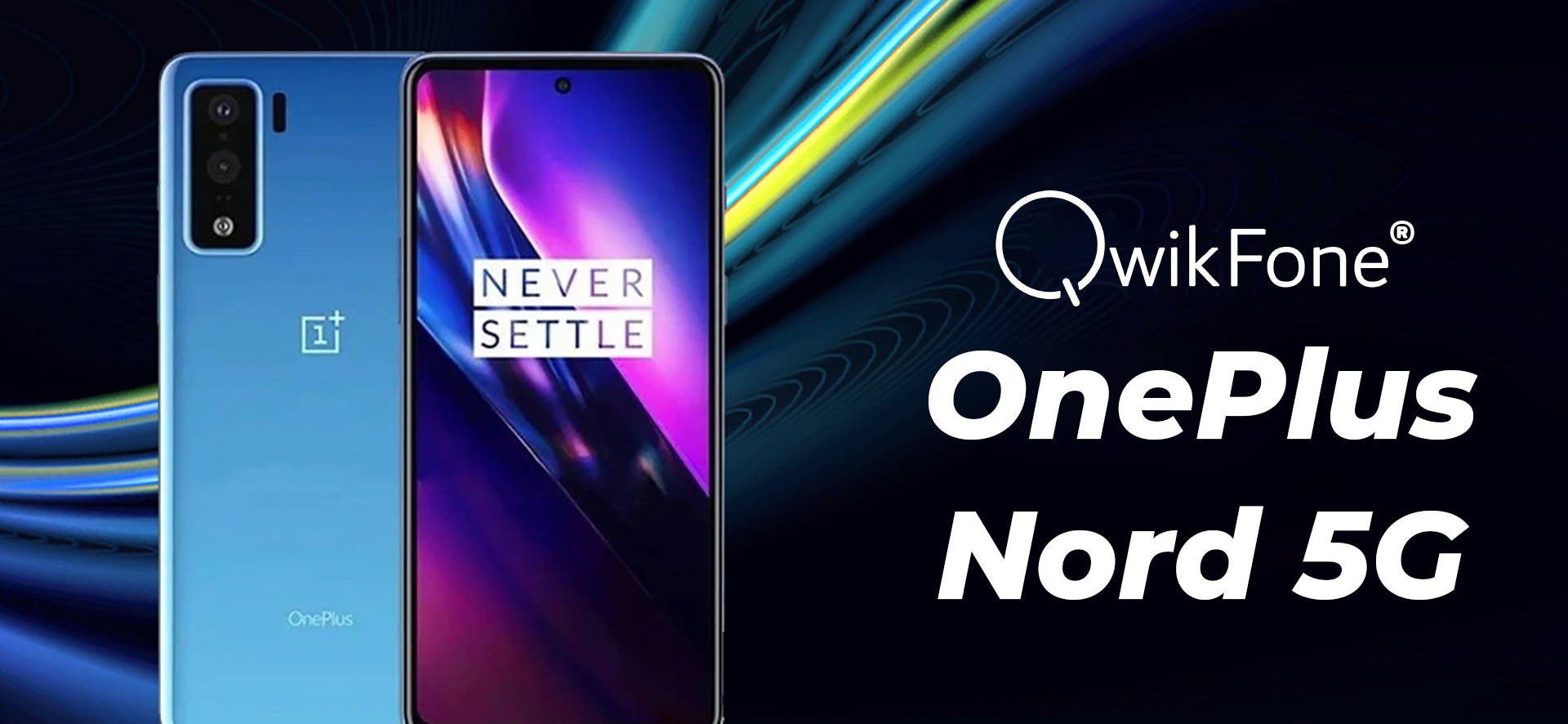 Ever since news broke out that OnePlus was going to release a budget-friendly device, there wasn't enough information about it, especially its name. Those who saw the leaked render started calling the new mobile phone as a Lite version of the OnePlus 8. Another name that was floated around by Max Weinbach of XDA Developer was OnePlus Z.

Although it stuck for a bit, it didn't last long as another name took place. Many called the latest budget phone as the Nord. This was later confirmed by the company itself stating that the term will not be solely used on this single device, but it can mean a whole series for the mobile phone company. Based on their statement, it seems that OnePlus is cooking up more gadgets to offer in this series.

Many believed that the OnePlus Nord launch would be at the same time as that of the OnePlus 8 and OnePlus 8 Pro which happened last April 14 but there was no mention of it at the time. OnePlus did tease that they will announce a product during their launch in China last April 16, but we did not see the new smartphone there either. There are rumors that people can pre-order the latest OnePlus smartphone, but this is only for a short time since the supply is somewhat limited. The latest news on its launch is said to be on July 21.

OnePlus Nord 5G – Know Full Phone Specifications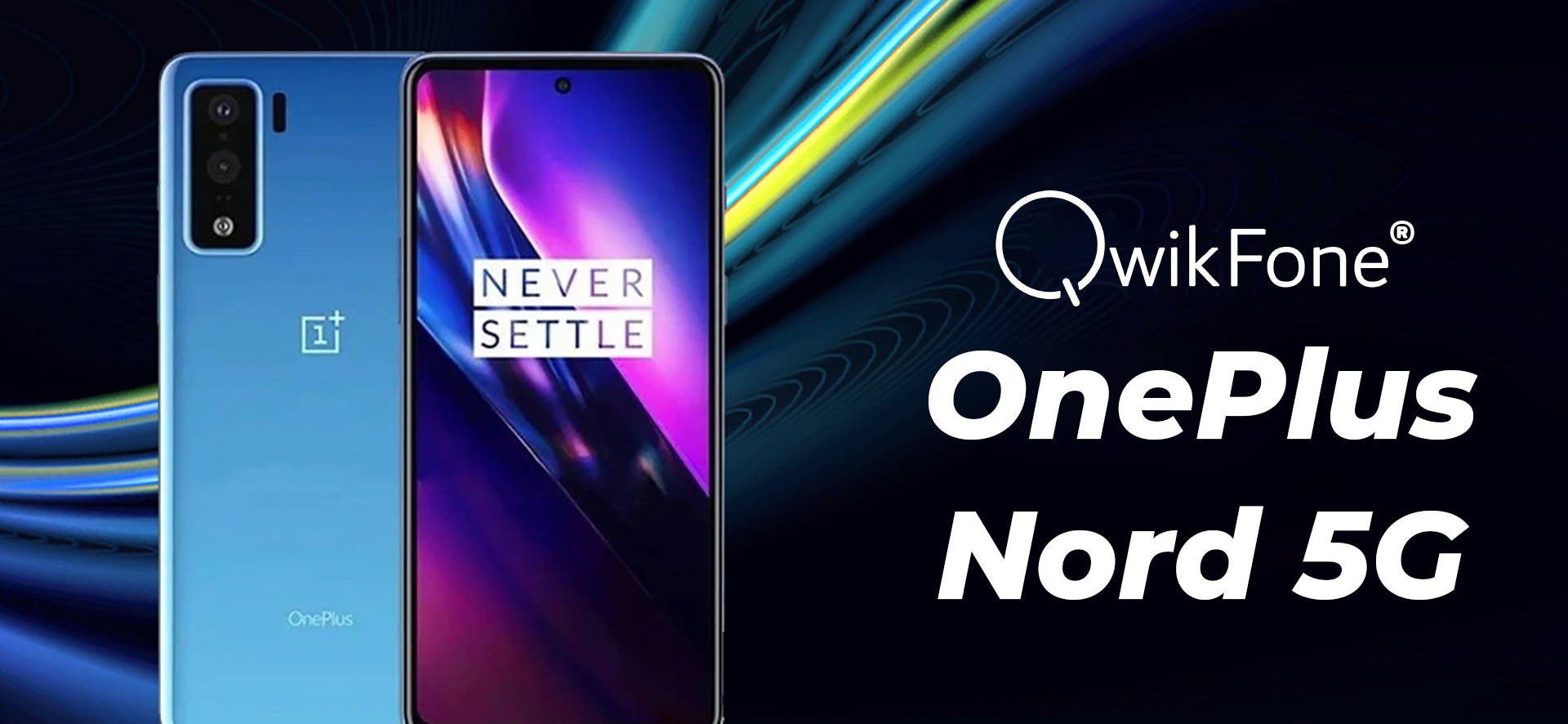 The Latest on OnePlus Nord Design

Photos of the prototype that were leaked online appear to be way off course based on the video that OnePlus has released lately. Although there is a possibility that OnePlus did consider using the design from the images released on the internet, they might have changed their mind about it. It is highly likely that those who spread the rumor of the design got the wrong intel, but nowadays, if you do search for these photos, they are no longer available.

From what we have gathered from the video they have published on their Instagram account, it appears that their budget phone will have a considerable size. The front-facing camera for taking selfies will be equipped with two lenses, while at the rear, you will see a quad-cam set up on the left portion of the back panel. So far, these details have already been confirmed by OnePlus through their IG account.

We haven't spotted any sensor for reading the user's fingerprint on the body of the device which means that the sensor will be placed in the display itself. This is highly likely since OnePlus has confirmed that its new smartphone will be equipped with an OLED screen that supports built-in sensors.

Fortunately, the company has decided that they will keep a few features from their previous models like the alert slider which you will still find at the upper right-hand portion of the smartphone. We have looked closely to see whether there will be a jack for the headphone for this model, but it seems that OnePlus has removed it already based on the video.

What is the OnePlus Nord Specs?

The 8 Series of OnePlus does have great specs to them starting with their processor which is the Snapdragon 865, Add to this the fact that its RAM will be higher compared to others, and you know that it will work up to your standards. For the 8 Pro, it is sure to come with an IP68 rating as well as wireless charging. However, these specs may not be available for the Nord since its retail price is considerably lower compared to these two.

Although OnePlus remains mum on the true specifications of the Nord, they did say that the processor they will use for the Nord will be a 765G chipset from Qualcomm.

Fortunately, Evan Blass, who is known to leak information on any upcoming smartphone was able to share some supposed details about the Nord. Based on the sheet that he was able to obtain, all the specs indicate that the Nord is like any generic mobile device out there. However, there were some details that were in line with the speculations regarding the Nord which remains to be seen. Although the information leaked is not official, there is a good chance that these details are accurate.

Some tech lovers out there were able to get some slides about the Nord where it is believed that the new smartphone will have 8GB worth of RAM and an internal storage capacity of 128GB. You can get an upgraded version with 12GB worth of RAM plus a storage capacity of 256GB. Other possible features include a 6.44-inch OLED display with a rapid refresh rate set at 90Hz. This device will have a 4,115mAh battery in it, along with Bluetooth 5.1, as well as NFC just to name a few.

It has been confirmed that the newest handset by OnePlus will have two lenses for its selfie camera where the main lens will be combined with a 105-degree FOV. Again, based on the information that was leaked, the sensor for the primary lens is going to be 32MP with a speed of f/2.45. The same speed will be used on the lens for ultra-wide shots, but this will only have 8MP.

Like it was mentioned before, there will be four-camera lenses at the rear of this smartphone. You will have the primary lens at 48MP, a depth-sensor at 5MP, ultra-wide lens is at 8MP, then the macro lens is only at 2MP. The company has also stated that their Nord will be equipped with OIS or optical image stabilization which can help reduce blurring of photos. Another plus to this additional feature is that the lenses take a while before they close when taking shots to create better photos even in dim light.

More on OnePlus Nord Price

When talking about the price for this budget phone from OnePlus, we are confident that it will not be priced beyond $500. Carl Pei, OnePlus' co-founder, made it a point to mention that the price will not be as high as that of their OnePlus flagship phone which is a good sign already for those who are into affordable but powerful devices. It means that their latest gadget will be priced at $499 or below. Either way, it is a relief to know that their new product will not be too hard on one's budget.

In terms of availability, it appears that North America will not be able to get their hands on this newest smartphone. There are several countries, however, that will be able to get this budget-friendly phone such as Austria, Croatia, Germany, Ireland, Malta, Portugal, and India just to name a few. On a good note, the company also released a statement that those in North America may get access to their budget smartphone through a beta group and that any future series that will fall under the Nord will have a chance to be launched in their area.

Like it was mentioned before, the mobile company has been accepting pre-orders for their budget phone. The last day for applying for a pre-order in on the 15th of the month. OnePlus has also mentioned that they will also be launching their wireless buds along with the launch of the OnePlus Nord. This accessory will be referred to as OnePlus Buds which is their first-ever wireless earphone that can match the others in the market today.

Will the Nord be Worth Buying?

From what we have discussed here, this smartphone by OnePlus looks promising for a budget phone. We can see that it is going to be one huge device that has a large screen with a high refresh rate. Additionally, the specs are reasonable enough given its rumored retail price. For example, the Snapdragon chipset used here may be lower compared to the 8 series, but it does move fast and smoothly too.
Where else will you
find a budget-friendly smartphone
that has a four-lens set up at the back with a dual-lens camera for taking selfies? OnePlus may be keeping quiet about almost everything about the Nord, but we are hopeful that their latest addition to their roster will not be a disappointment.