Check out the other Varieties
Frequently asked questions
How long is the warranty of refurbished Google Pixel 3A XL?
All our Google Pixel 3A XL come with 1-year warranty from date of purchase. The warranty includes all manufacturing defects and excludes the following; accidental damage, water damage and / or third party repairs without prior approval by us.

What if I change my mind after purchase?
You have 30-Day Money Back Guarantee to return any Google Pixel 3A XL purchased from our site. No questions asked, providing the product is in the same condition and in its original packaging.
How long will my delivery take?
Our standard free delivery is next working day however certain items may take longer and this would be shown at time of checkout. Regular updates regarding your delivery will be provided and our team is here for when you need them.
Does the refurbished Samsung Google Pixel 3A XL come with a new battery?
We use industry leading software to test all our devices for optimal battery health. Each battery will have minimum of 80% capacity relative to new (in non-technical terms the battery is in great condition).
For further piece of mind your 1-year warranty covers battery replacements for free in the rare instance you feel the battery is not performing as it should be.
What's in the box?
Charging adaptor
USB charging cable
Headphones
SIM ejector pin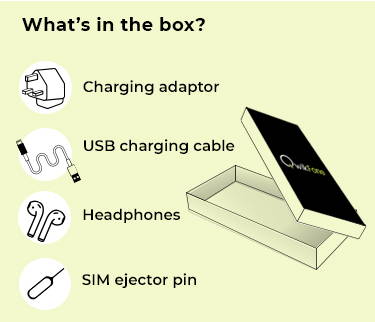 Google Pixel 3A XL Like-New

Google created the Pixel 3a XL to be the affordable version of the Pixel 3 XL. Now, you can get this phone at an even lower price with QwikFone's refurbished Google Pixel 3a XL deal. The device is kept in a pristine state and tested using the most accurate software in the market to ensure flawless performance. This deal includes the Pixel 3a XL accessories for free as well as free shipping, a 12-month repair warranty for the device and replace warranty for the accessories, and a 30-day money-back guarantee by QwikFone.